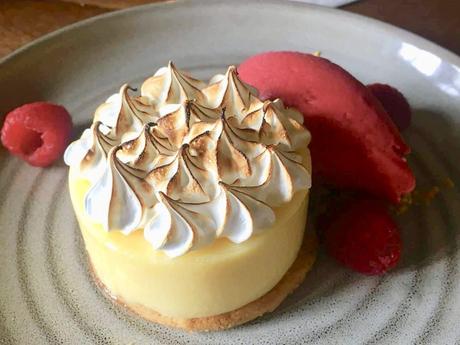 A little while back we spent a lovely Saturday exploring some of the Northern Cotswolds. A morning trip to Hidcote Manor, a National Trust with some beautiful gardens was a good start and then a quick google led us to this lovely pub, not far from Chipping Camden, The Ebrington Arms.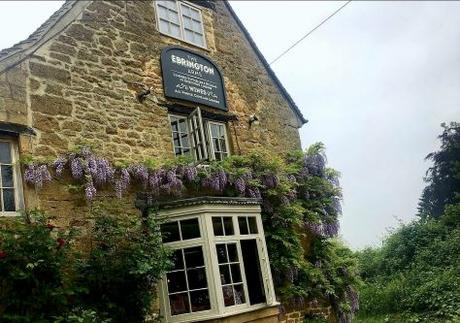 The pub really is the epitomy of a cosy local country pub, and even won The UK's no 1 village pub as voted by The Times in 2017. The pub has held 2 AA rosettes for the past 8 years so we looked forward to seeing what it had to offer. The menu had a small A LA Carte with the addition of a few pub classics too.
I started with
which was a selection a burrata stuffed heritage tomato salad with herb oil and balsamic. Maybe a touch on the retro side, but very good ingredients and tasty none the less.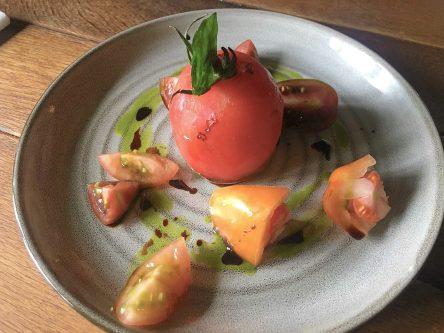 Lee went for the Ham and Smoked Chicken Terrine, which came with Picalilli and apple. Another very successful tasty starter, the crunch of the fresh apple was something a little different and certainly lifted the dish. So far, some lovely food but nothing that would knock your socks off.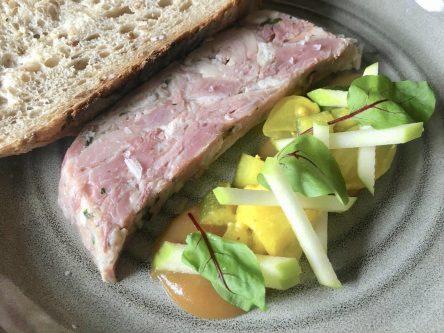 Lee main course was the Lamb Rump, with potato terrine, wild mushrooms and asparagus. Again this was a well cooked and very pleasant tasting late spring dish. The potato terrine was particularly good but the sauce was quite thin and the lamb marginally over cooked, although was so tender you could forgive this.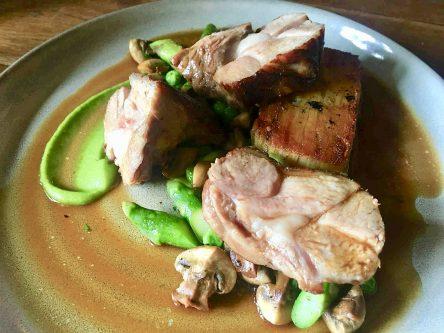 I went for the classic fish and chips - and an excellent version it was too, the mushy peas being especially moreish. Imogen also had a small portion of the fish and chips, which she wolfed down, as usual. The girl would live on fish and chips if she could.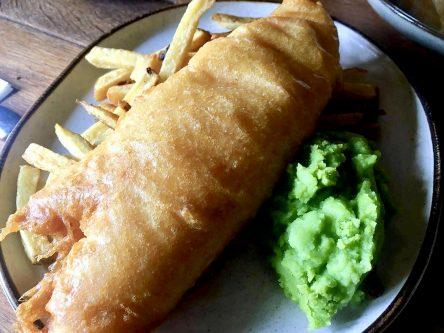 The desserts were actually the surprising triumph of the meal, wchih up until now had been thoroughly decent but not very wow. My roasted peaches were like a deconstructed crumble with sweet charred peaches and creamy white chocolate. Lees Lemon Meringue Tart was complete lemony perfection alongside one the best sorbets he has tasted in a good while.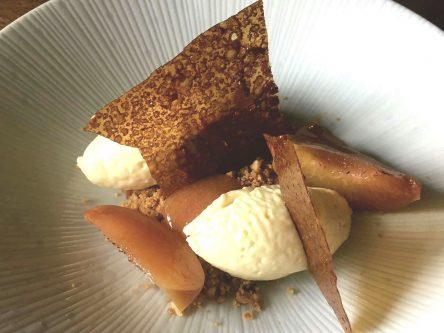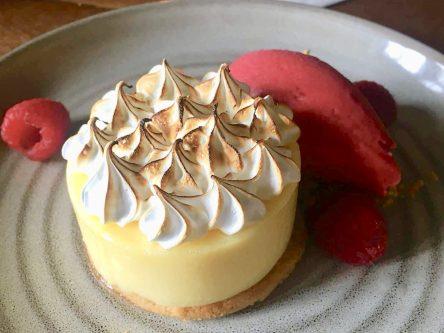 Family friendly? Yes, they were really welcoming to Imogen, complete with a magic trick doing waiter, good facilities and decent kids menu.
Overall a really lovely country pub, and although we probably wouldn't go out of our way to visit again, its a great one if you're in the area. And don't skip dessert!