Sorry a lot my post have been about Christmas or whatever, but I have to really catch up on blogging!
So

*beware mention of Christmas is coming up*

just before Christmas me and my mom went to a local Outfit store, if you don't know they stock Topshop, Miss Selfridges, Dorothy Perkins and a few more. And I saw a coat. It was a beautiful faux fur coat that was described as 'Ox Blood' (nice) and it really was just outstanding. I tried it on and me and my mother fell in love. It was so cosy and such a statement piece. It was £85. My mom was telling me "I will get it for you for Christmas" and I knew that my parents had already spend a lot of money on me because I was being teased about how much I'm going to love my parents when I open my presents etc. So I told her no and walked away.
Long story short. I opened that coat I fell in love with on Christmas day. I didn't expect it at all, especially because I previously opened a vintage record player which she spend weeks hunting for and loads of other really expensive things including my Canon 350D + lots of lenses and other photography things for my camera.
So I would like to show you my new beauty, the picture doesn't do it justice and although it's not everybody's cup of tea I have had so many compliments on it already.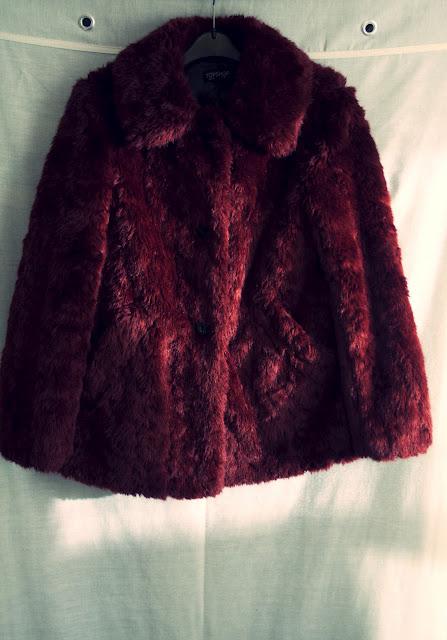 Honestly if you can find this coat in your nearest Topshop, look at it, I would recommend it to anybody because it's a day time and night time coat. (I turn 18 in December, this would be amazing for a night out, I wore it on new year's too, but that's a different story tehe)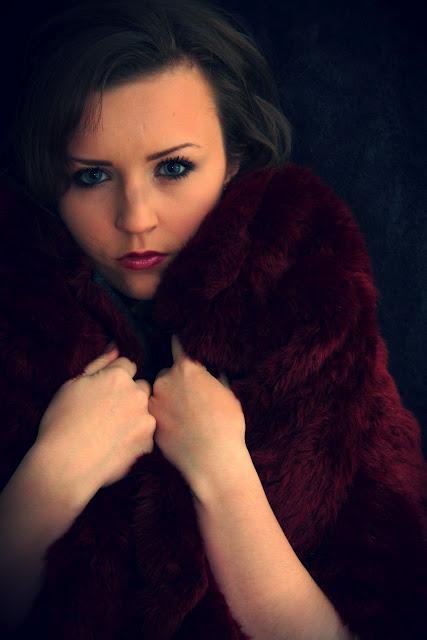 I also have been doing some very Twilight-esk self portraits lately for my a-level photography work and I was wearing my new coat.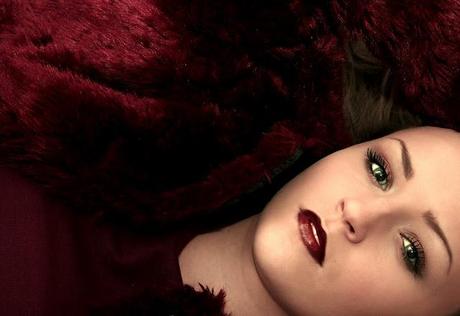 I never thought I would pull off a faux fur coat, although I have loved them forever! Would you wear a faux fur?