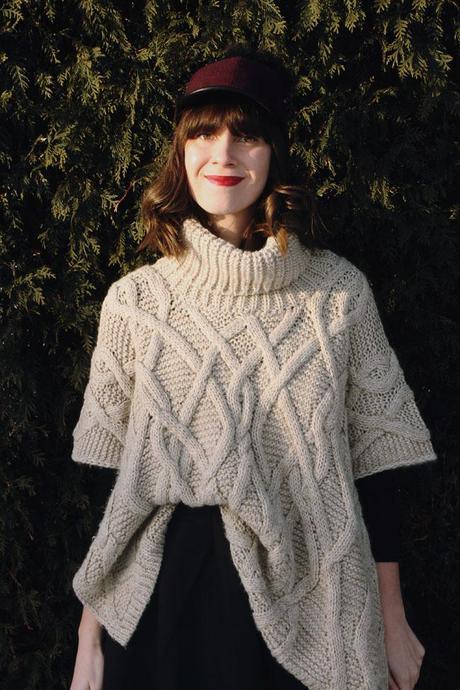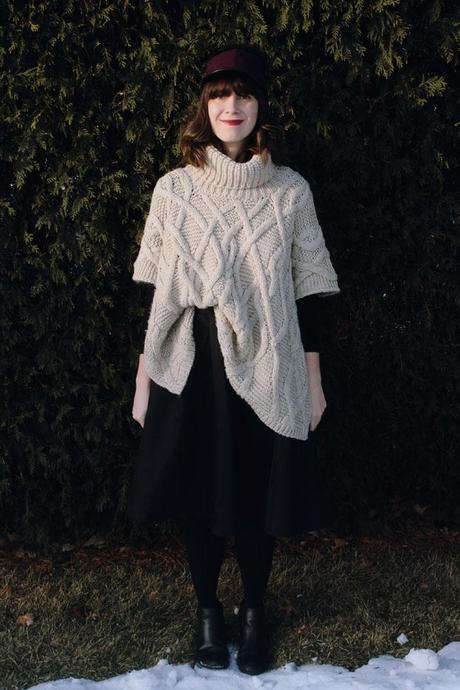 Volume on volume can be a scary thing. Images of Marie Antoinette outfits come to mind, where a person would have to turn sideways just to make it through the doorway in their big hoop skirt. Since most of us can't pull off a powdered wig like we used to, we usually stay away from the full skirts paired with the full shirts paired with the 
paper sail boats
in our up-do-ed hair. But just because we do, doesn't mean we should. What if there's a way to wear all that bulk and not look, well, bulky? I think I've figured out just how. Read on to see!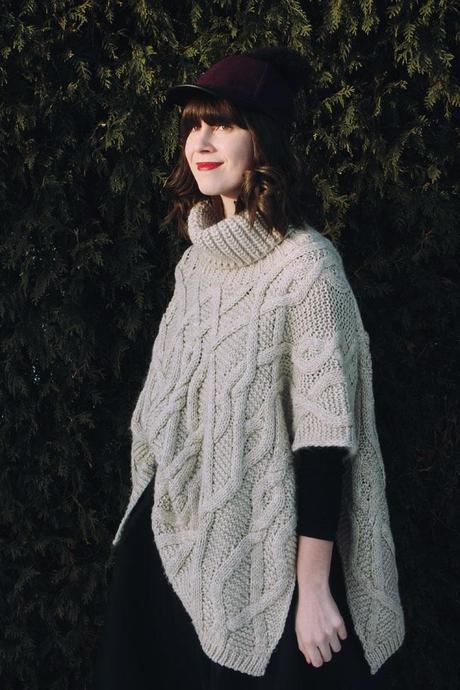 The trick, I've found, is to define the waist. You can have skirts and sweaters and lengths tumbling all over each other this way and that, but it all makes sense as long as your eye has a definite waist to land on. It's like your anchoring point: if there's a divide that clearly lets the eye know
"this is what we decided is the middle!"
the rest sort of starts to make sense around it.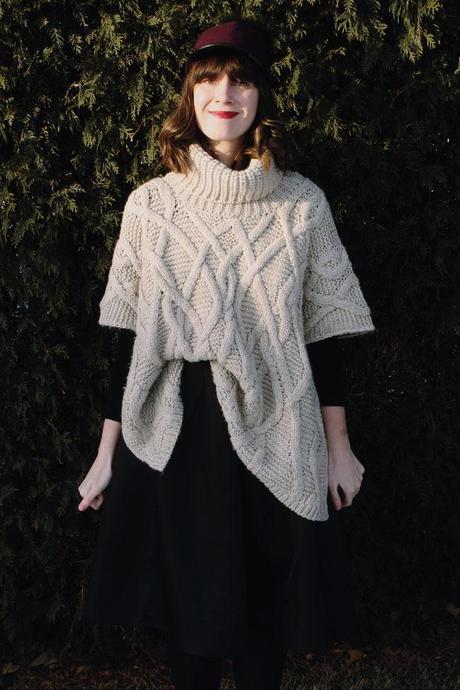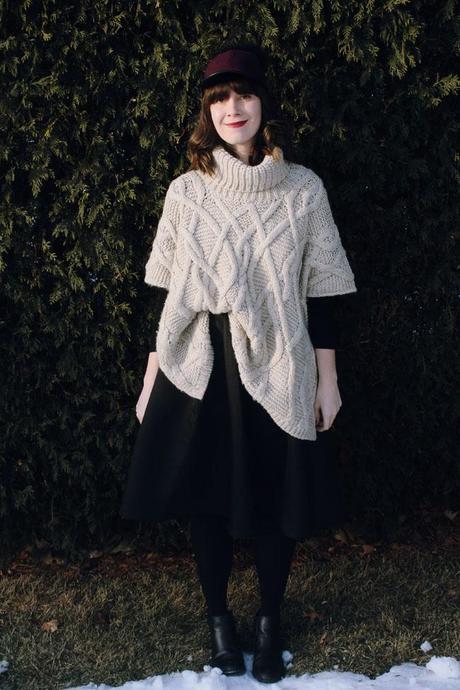 This realization came to me when I started to play with this full black midi skirt from
Sheinside
. It was one of those pieces that I just
needed
in my wardrobe (I mean, when doesn't a black skirt come in handy?) but once I had it I had absolutely nothing to pair it with. It turns out that I don't like the color black. Everything I threw at it was either a) too fancy or b) looked uninspired against the dark hue. I was verging on pouting, people. 
But then I had a crazy thought: what if...well, God, okay. What if I paired this very poofy skirt with- um- a very intense turtleneck? 
I frowned as I glanced at my closet, testing. It wouldn't work. There'd be no way that a heavy knit would look good with such a full skirt. But what's the harm in trying? Humoring myself, I slipped it on.
And immediately got hearts in my eyes. This is now one of my favorite winter looks: just a classic, full skirt, a tucked in cable-knit, and a pompom cap. So simple, yet so, so good. It's classic but still interesting. Cozy but polished. 
And now I'm curious: have you ever paired two pieces together just
knowing
they'd be a disaster, but ended up pleasantly surprised? I'd love to hear!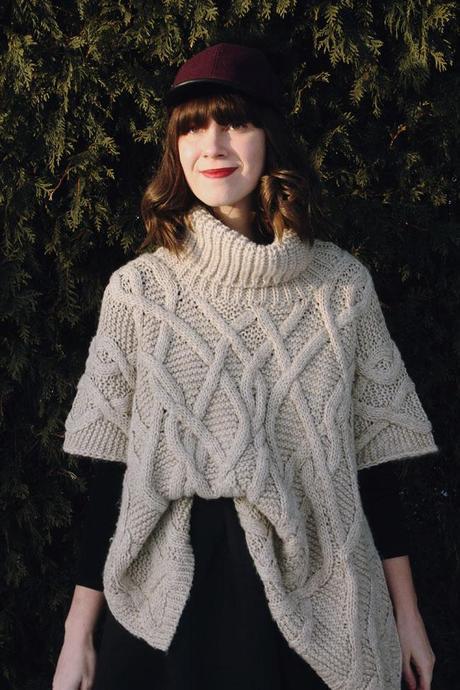 PS: If you'd like more full skirt styling tips, why don't you read:
Trenches and Midis
Dressing Down Evening Skirts for the Day
Tips on How to Play with Contrasts In Your Outfits

SKIRT: c/o
Sheinside
(only $20!)
SWEATER: Zara
POM POM CAP: TJ Maxx, originally from BCBG