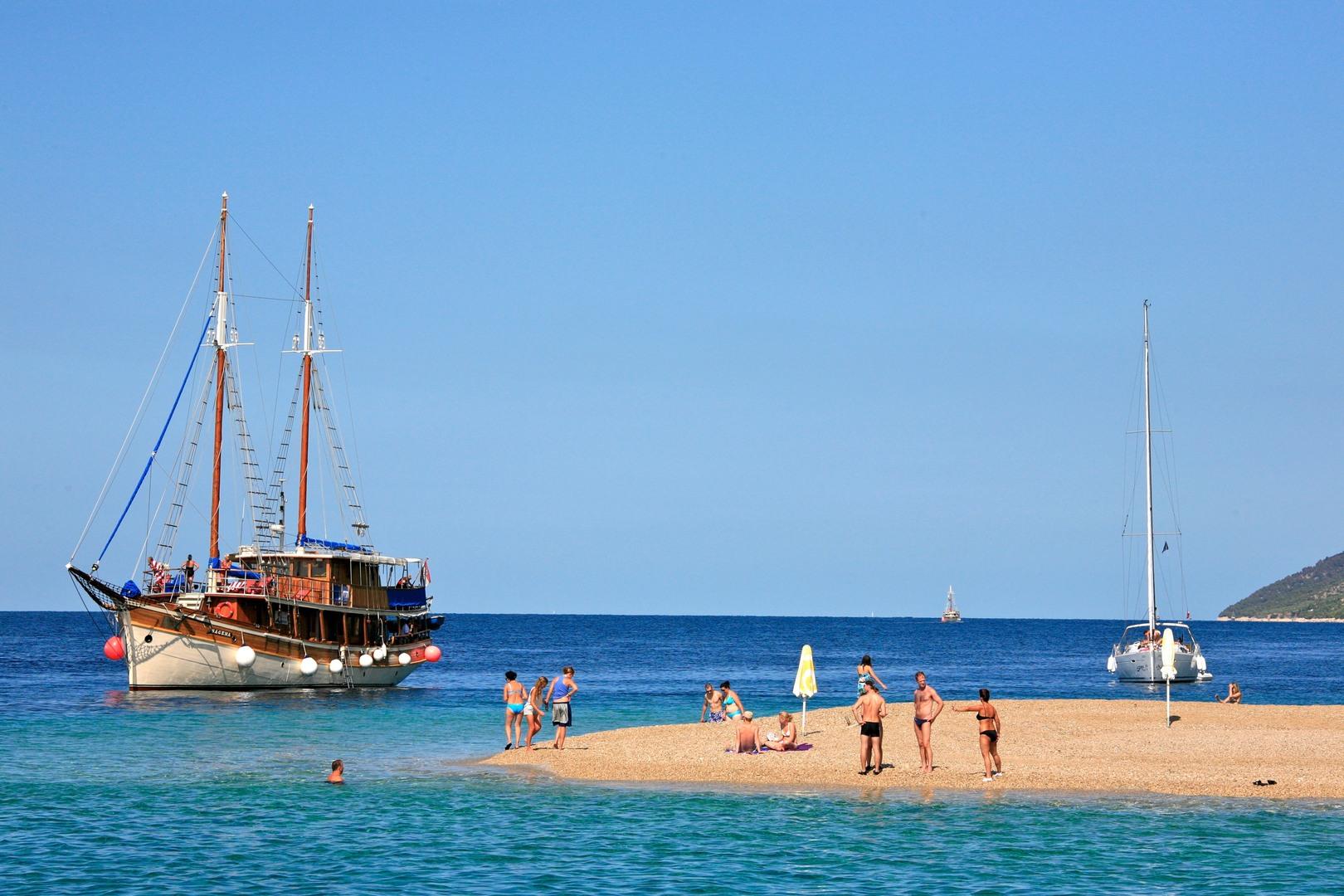 While the young graduates of the world are busy frying their brains in Ibiza, dancing their little hearts out in sweaty clubs to the next big thing in the world of DJs and dance music, the slightly more refined Euro-traveller could be sipping on finely brewed pilsner and conversing in broken English with an elderly Czech gentlemen on the banks of the Vltava river. Ah, what bliss!
If classy beverages and stimulating conversation are more your thing, you'll find plenty such intellectual and cultural fodder all over Europe. Hint: you'll get even more bang for your book by learning traditional games like backgammon or chess before packing the ol' seven piece luggage set and waving your friends ta-ta. Read on to find out about 3 of the more classy party spots in Europe to explore this summer.
Croatia: Where Cheap Booze and Culture Collide
In travel circles, Croatia is old news. But for the newly jet-set, for those who've already done the compulsory school trips to Paris and Rome, drank themselves silly in Amsterdam and eaten themselves into a coma in Belgium, Croatia is the natural next step – the sort of place having returned from which, people started calling you "well-travelled" or "an adventurer." (Except travel junkies, who know your secret).
Europeans have long been aware of this incredible travel destination, but Americans are just starting to pick up on it. Croatia's food culture is incredibly diverse, criss-crossing the schnitzel and goulash of Central Europe with the seafood, breads and olive oil of the Mediterranean. The country has recently jumped on the foodie bandwagon and has enough locally sourced food, wine and olive oil to satisfy any palate.
Croatia's also got a festival scene to rival any country in Europe, with folk festivals, religious festivals, music festivals and film festivals. Try Kastav Summer of Culture (Kastafsko kulturno leto), where music, art and drama events are held throughout the small city all summer long. The Motovun Film Festival is another highlight; a high-art film festival/five-day outdoor party featuring ultra cheap booze, warm weather and large parties. This is just a snippet of what Croatia has to offer on the festival scene.
The country has no shortage of natural beauty either, from the turquoise waters of Plitvice Lake National Park to the careening Skradinski Buk waterfalls of at Krka National Park. Bring a swimsuit.
Czech Republic: The Country That Invented Pilsner
Located smack in the middle of Austria, Germany and Poland, it would be hard to plan a road trip across Central Europe without stopping in the Czech Republic for a few days. A country with a raft of cultural offerings, this capital city was a favorite of Mozart's and holds live concerts in centuries-old churches almost daily.
More to the point, the country has made one very important, very famous contribution to gastronomy. Like Croatia, the Czech Republic borrows many of the gastronomic traditions of its neighbours, making a mean strudel or goulash. And yet, it has made one entirely unique contribution to the culinary world: beer.
The town of Plzen has one impressive claim to fame: it's the birthplace of Pilsner beer. In this authentic, industrial capital city of West Bohemia, beer enthusiasts can visit the Prazdroj (Pilsner Urquell) Brewery, tour the brewing rooms and cellars and even sample some of the goods.
The brewery museum is another great spot to hear the story of this historic beverage. The museum features a mock 19th century pub and an enormous Siberian wooden beer tankard, among other oddities. (It's also extremely English-friendly).
When you've had enough beer, head over to Moravia for a bike tour in wine country. This region is yet to be discovered by most of the big guidebooks – making it a great place to escape the crowds. Known for it's robust red wines and, more recently, for its late-ripening whites, Moravia is a must-see (a must-drink?) for wine lovers.
Hungary: For When the Hangovers Get Too Severe
Hungary is known as one gateway to the East, and it's also the ultimate way to shake off the booze-induced stupor of your traditional Euro-trekking dance-stravaganza.
In Budapest, the long-awaited thermal baths reopen this year at the Racz Hotel. The city has no shortage of fresh coffee and riverside cafés to get the blood pumping back to the brain. When you recover your footing, food and wine is cheap and the nightlife is hot. The garden bars (kertek) and ruin pubs (romkocsma) make fine watering holes for the culture-thirsty, harkening back to the days of yore.
The architecture alone is enough to stimulate the intellectual appetite for months on end, making it the perfect place to catch up on all the postcard-writing you might have overlooked when the summer was younger.
Be Sociable, Share!