Hi pouties…
It has been so hot here in Delhi…almost 46 degrees, I have been hating any piece of makeup on my skin lately….One more thing I noticed is this weather has made me change my makeup routine, Also I have been keeping myself away from blush and have been applying bronzer almost every day!!It's the first time I realized that makeup actually changes with weather… Am I sounding stupid?? LOL
After a long time I am posting a look for Flamboyant Wednesday series… So talking of Bronzers… here is a makeup look!!
The bronzed Goddess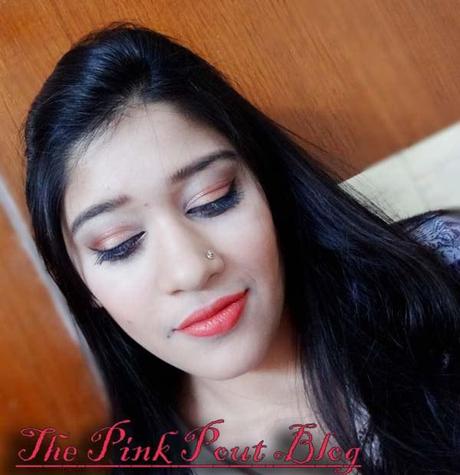 The bronze godess makeup tutorial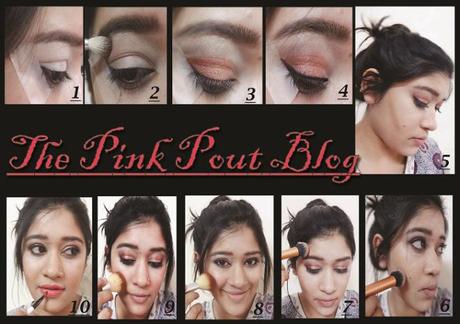 step by step makeup tutorial
It's the first time I am doing a full face makeup look…and the look is nothing too special…a very easy pesy look… please do leave your feedback in the comments down below.. I will be more than happy to read them!!
Starting with the eyes, I have applied my

eyes

base and placed a scotch tape on side, to give sharpness to the edge and also to help with fall outs.
Now I am just warming up my crease to create a little Ombre effect

on to

the

eye lids

.
I am packing the colors on to the lids starting with a very light shade in inner corner to gradually

darkening

it up towards

outer corner

.
Done with eyes, outlining the upper lash line, apply mascara, underline water line and smudge it a little, Just for a softer look.
Now I

remove

the scotch

tape cleanup

the fall outs, apply some CC cream all over my face and Using a concealer darker than my skin tone, I sketch down my cheeks

(

remember not the hollow of my cheeks but

a

the end of my check bones)

.

Now going in with my current favorite matt

bronzing

powder (review coming soon) I buff that into the skin blending the harsh line!
Now I bronze my temples and a little bit of

sides

of my forehead, just to add that extra dimension to the face!
Now I go

in with tinest amount

of blush with

reflective sheen

in it to double it up as highlighter and blush.

Also I

have used a very warm toned blush just to add that

bronzy

glow to my face.
Now using a small Kabuki, I apply a very light layer of powder all over the face just to seal up everything and spray some makeup fixing spray

(

review again coming soon)

Finally I

outline my lips, fill them with

a

orangey pink

tone lip color and I am all ready!!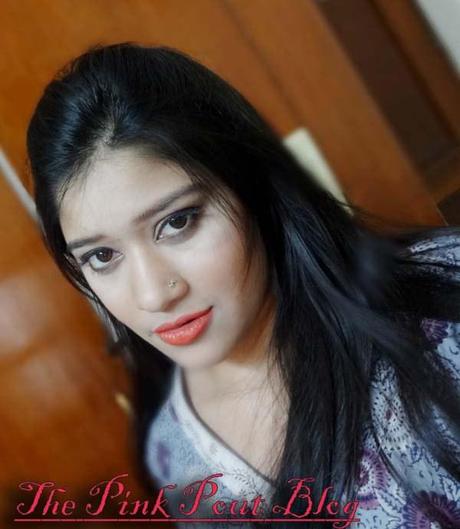 The bronze godess
Guys I hope you have liked the look and please do let me know if I can improve with it a little!! I think the pictures have been unable to catch the glow!! OPPPSSSS :(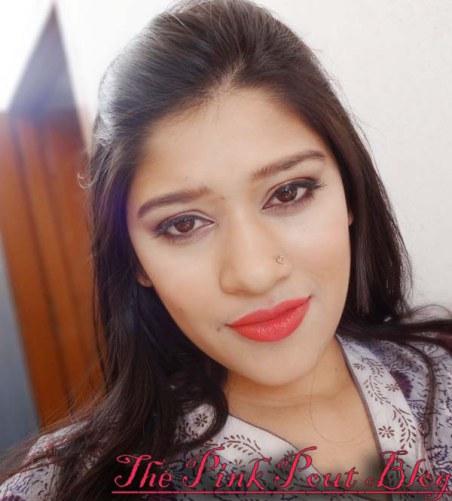 the bronze godess
If there's any look in your mind and you want me to decode it….please write down below!!