Hi guys,
Remember in my last post I said I am going to try to be a little regular with blogging and stuff..See I am trying to keep my words…I am here with another pending review for more than 3 months!!
MAC brushes 129 & 217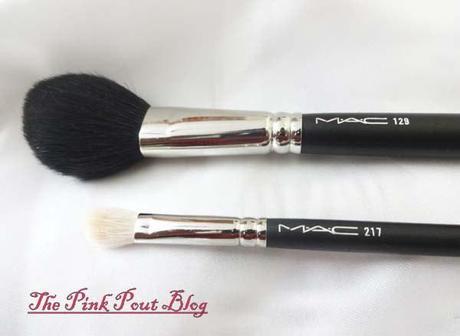 MAC 129& 217 brushes
The first thing in my mind when I was breaking my Mac virginity was to buy their brushes!! Noop actually just 1 brush MAC 217 but 129 was love at first use and so without thinking twice I literally bought it!!
So starting with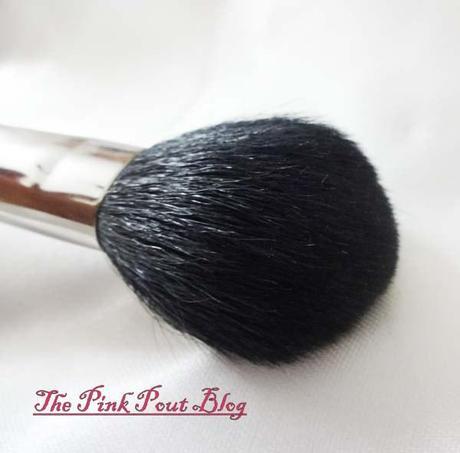 MAC 129 blush-bronzer brush
MAC 129, Bronzer Blush brush: – It's a domed shape fluffy round brush apt for using for blush application, though not that great for powder (my choice of powder brush is much fluffier and full of bristles) .It is made up of Goat hair which I never knew when I purchased it!!! (I am trying to be cruelty free these days). Its hairs are not exactly the softest, and have a bit of a prickly, rough feel to them (which was a not at all expected), but they blend color  so well all most giving an illusion of blushing :P. The roughness gets much better with every wash… But here is a bad part; it does shed like everytime, One hair every time I use it but not while washing which is another annoyingly strange thing!!!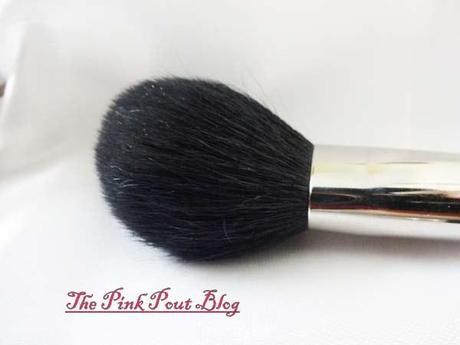 MAC 219 blush/bronzer brush
Are you wondering why did I buy this brush, well I bought this brush as I was really week with blush application at that time, and this brush was one thing that would make sure my blush never went overboard!! It is honestly a perfect blush brush but comparing with the price now…it turned out ok…not bad not good!!
Price:- $34 and Rs 2500(maybe I am not sure, don't remember exactly)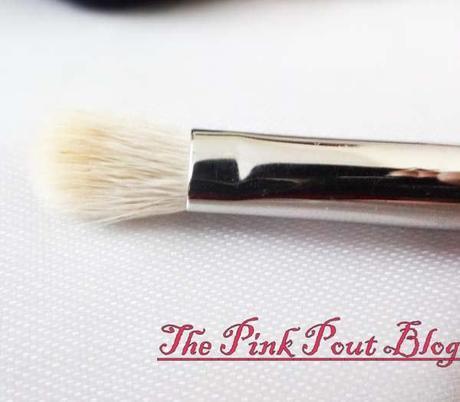 MAC 217 blending Brush
MAC 217 Blending Brush: – I think is the most raved MAC brush…it was on my wish list ever since I knew of Mac!! It is made up of goat hairs, stiffly packed in flat oval shape, making it perfect for blending the crease, working with concealer and also highlighting the brow bone!! The bristles were pearl white when it was new, and after first use, they got all stained and now even after several wash (the best brush cleanup I could) the stain still remains!!!  They have never – ever – ever shed a single fiber!!!!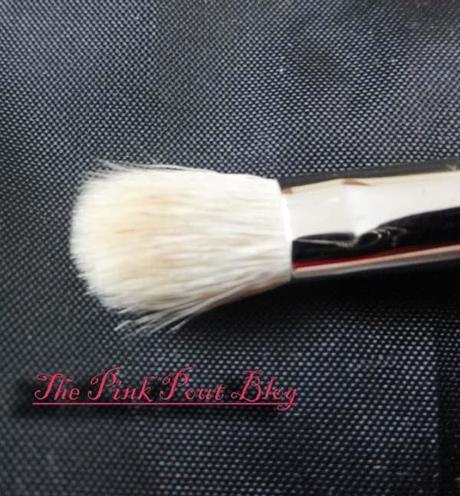 MAC 217 blending brush / concealer brush
I have liked it like so much but, honestly I didn't go crazy with it!! I really want to try a fluffy crease brush so to finalize my thoughts on this brush!! (Just to compare and decide you know me!!)
Price:- $22.50 and Rs 1750 (when I bought it)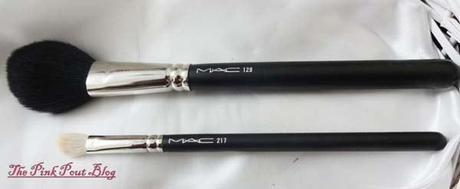 MAC 217 blending brush & 129 blush brush
So to conclude…you might want to try at least one of the Mac brushes just to see whether they are worth their hype!! LOL Honestly I couldn't decide for myself!!