Hello morning glories…
Come have a look outside…it's a bright sunny day… and it's little hot…but I am sure it's forgivable as yet!! So what do I have for U today??? Well yes it's a tutorial which is so easy and so chic…
The bright Eye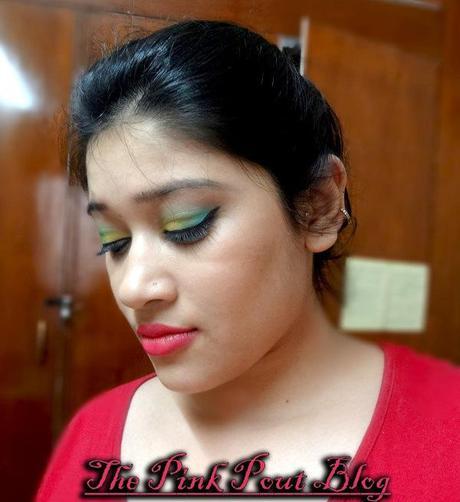 So before starting let me tell you girls yes…. I did it with my new haul stuff!! From eye shadows to brushes… all of it. And after using these I really tell you guys… Please girls do own a Real Technique brush… it's so much better and so much nicer!! AAHHHHHH it feels like makeup heaven!! :D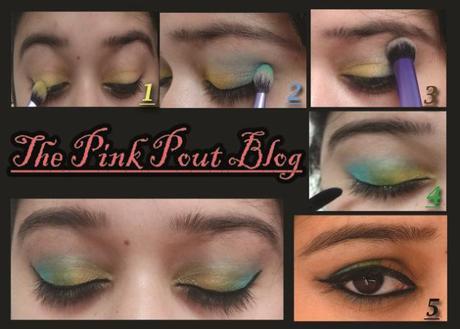 So let's get started.
Prime your

eyes fill

your brows and apply a base for eye shadow (paint pot) and now starting with a yellow eye shadow sweep it all across your eyelid leaving the outer corners!!
Now take a bright blue shadow and pack it onto the outer V.
Blend and blend!! If like

me you

have hooded eyes you can use a brownish contour shadow on to give it some definition!! But don't

mud

it on blue or yellow!!
Now using a greenish color blend both yellow and blue in so it looks like a gradation!!
Apply liner, kohl and mascara… and

off

 course

,

do tight line your upper lids!
Now go flaunt it girlies!! It's all done!!
Now it's time for me to flaunt it girls so checkout below :P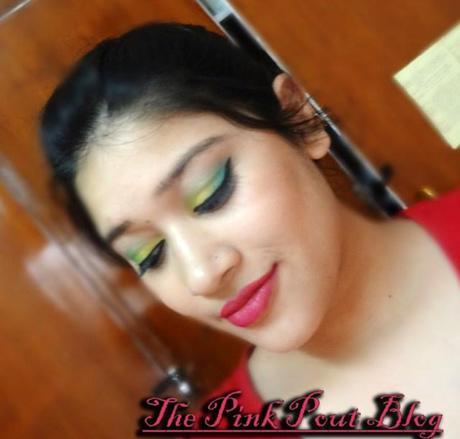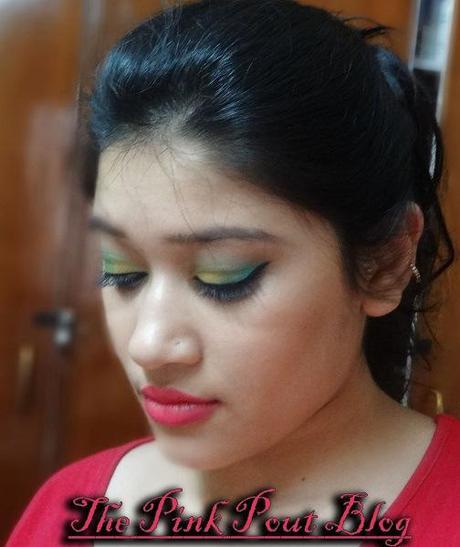 So do let me know if you liked it and if you need details for the products I used!!