Breakfast at 'The Club'
So we may have been a bit slow on the uptake when it came to
The Breakfast Club
, but we had been
meaning
to go for ages. In the end we made it happen on Sunday - a full fat fry up followed by a browse around
Spitalfields
, a sneaky
Hummingbird
cupcake stop off and then a tube ride down to Oxford Street Topshop.
Luckily, we arrived early(ish) and so missed the half-past-11-last-minute-rush. Although thankfully for these cold little souls, waiters bought out shots of hot coffee at regular intervals...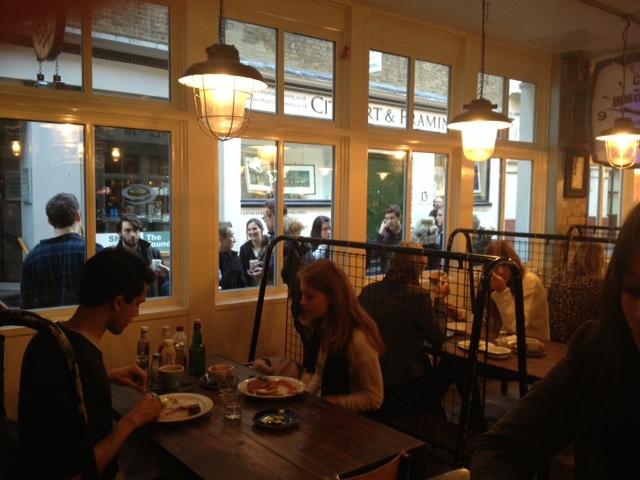 We did have to queue for a little bit though, which gave me the perfect opportunity to get snap happy with the decor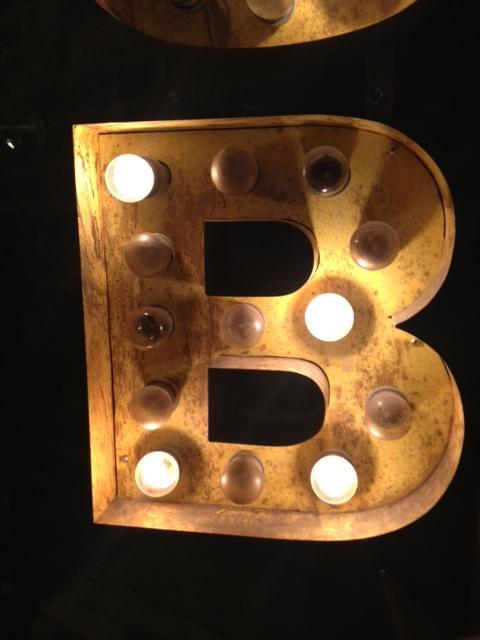 B (for Breakfast Club if you were wondering)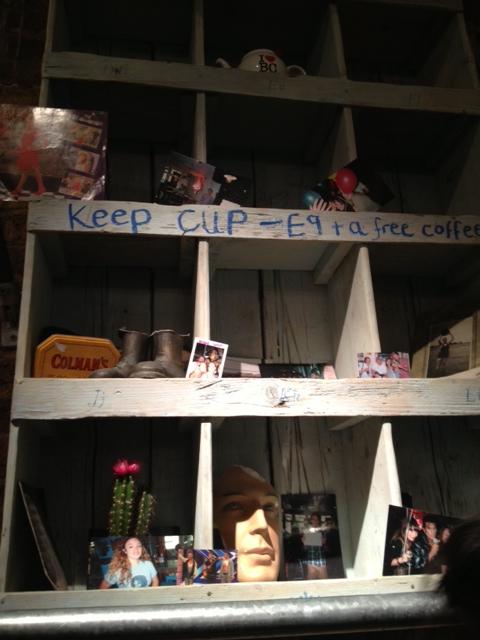 The Weird and Wonderful?!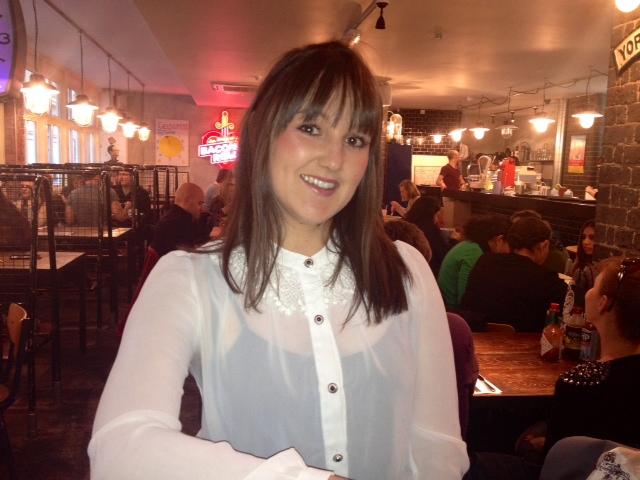 Jenna - not part of the decor but beautifully eye-catching all the same!
 We were soon warmed up with teas coffees and made our naughty selections. Senorita Annie opted for the
Chorizo fry up
, Jenna the All American pancake and syrup special and I went to town with the good old fashioned Full Monty. The table descended into silence...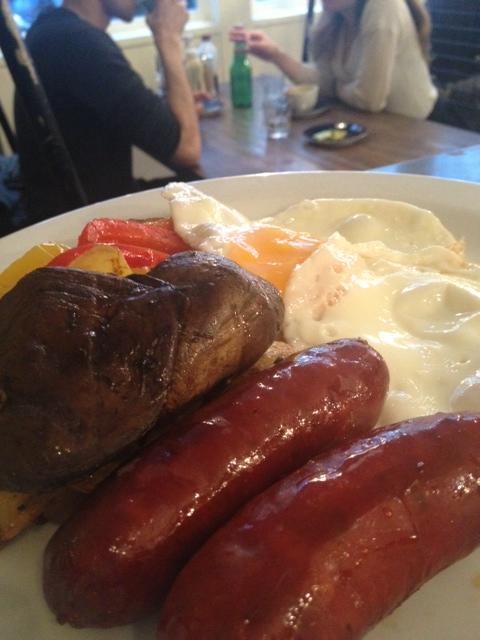 Bigger sausages than Annie is used to - but they went down a treat!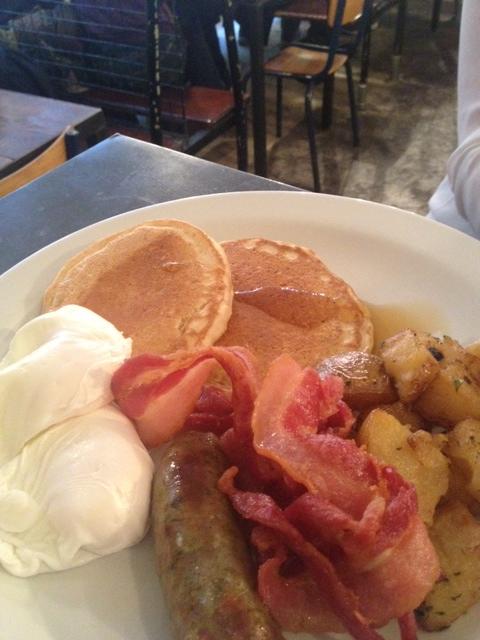 Nowhere near enough syrup on those pancakes yet Jenna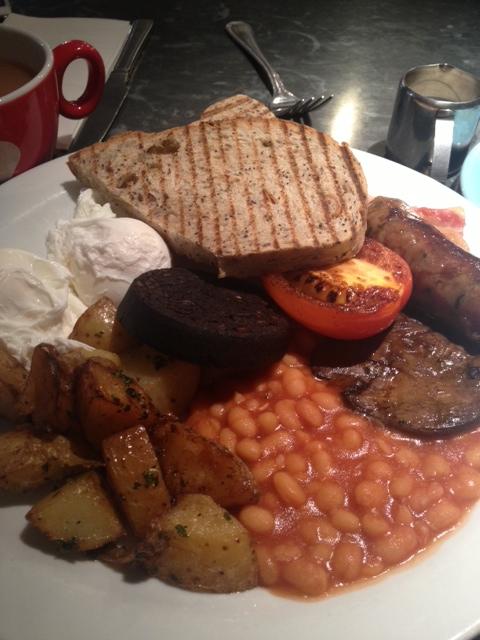 Embarrassingly I managed to polish of the lot!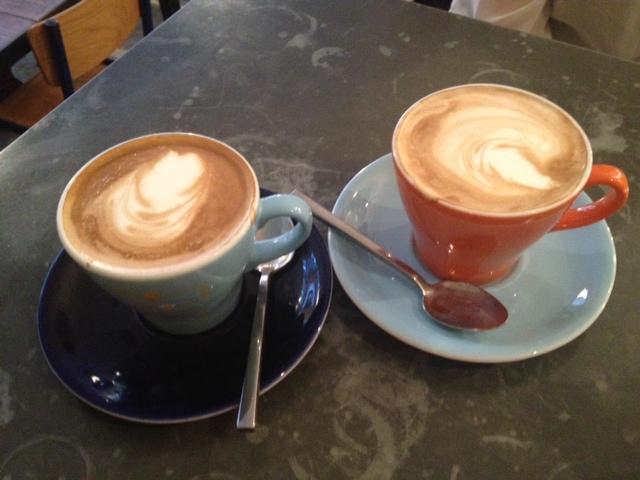 To wash it all down

Breakfast was cooked perfectly - juicy sausages, runny eggs, crispy bacon, delicious pancakes and all the trimmings... including a gigantic mushroom!
Feeling extremely full, and very happy with ourselves, we rolled out of our seats and off to
Spitalfields
.We looked around the market which had stalls filled with perfect
Christmas
presents and great little stocking fillers.
MAC
and Barbour were close by too, and so after trying on most of the wax jackets in the store, (and making mental notes of what was going on the Christmas list), we'd worked up a small appetite for something sweet... and very quickly nipped into the
Hummingbird Bakery
before making our way to Topshop!