Spice Market @ W Hotel, London
Today I have woken up
wishing
I had asked for a doggy bag of the food we were far too full to finish last night. Instead I'll spend the day picking at Digestives and Kettle Chips.
Some of the reviews I had read about Spice Market didn't fill me with confidence, but perhaps those critics visited on a bad day, or the restaurant has improved as I couldn't fault the service, food or ambiance!
To start the night, I met my dear friend Kate in the W Hotel bar. You get to the bar via the main hotel entrance - perhaps the only hotel where you'll have to line up and be checked off of a guest list before you're let in... I wasn't sure if I was queuing for a hotel or a nightclub!
Kate was waiting for me upstairs in the bar; to my delight with a glass of champagne (apologies for dark photos - I seem to make a habit of going to places with no lights and just an iPhone!!).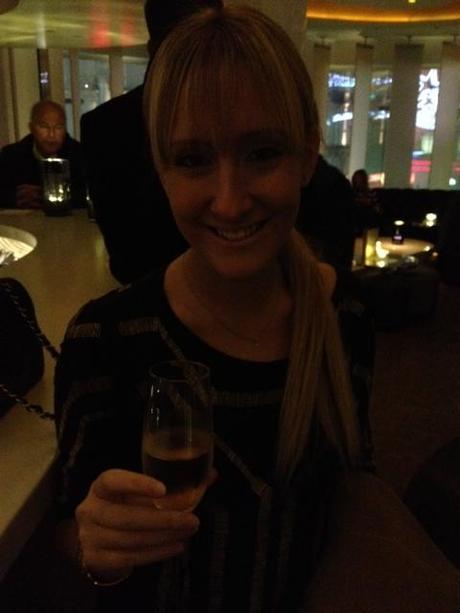 Catching up on each others news took over, and I naughtily forgot to take more pictures of the bar, so here are a few from the W Hotel to give you an idea, its very lovely!!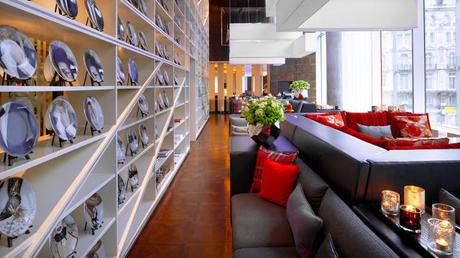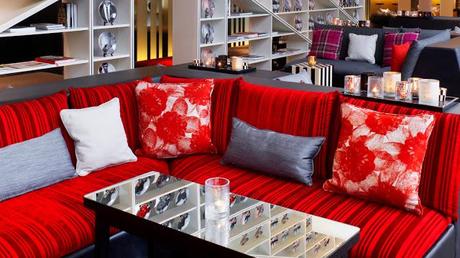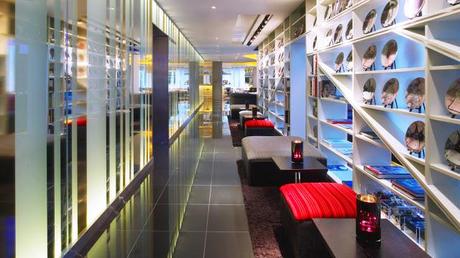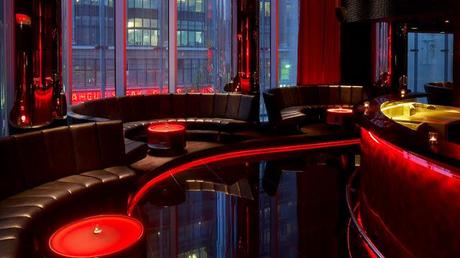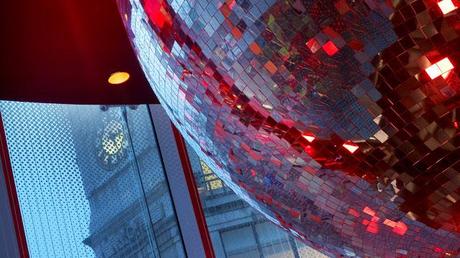 After a couple of drinks, we headed back downstairs to the restaurant - Spice Market. Surprisingly, for a Thursday night it was not overloaded with diners, and we were very happy with our little table right in front of the chefs.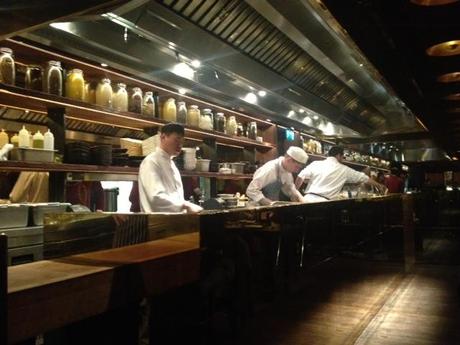 After a two pronged attack at the menu, we made our decisions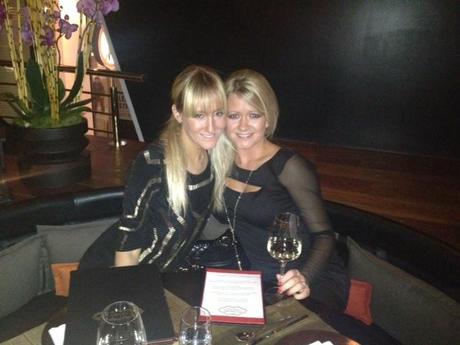 To start with, we had the Crispy Pork Belly, Tamarind Nuoc Cham and the Crab Dumplings that came with Sugar Snap Peas and aromatic spices. They didn't disappoint - both were absolutely delicious.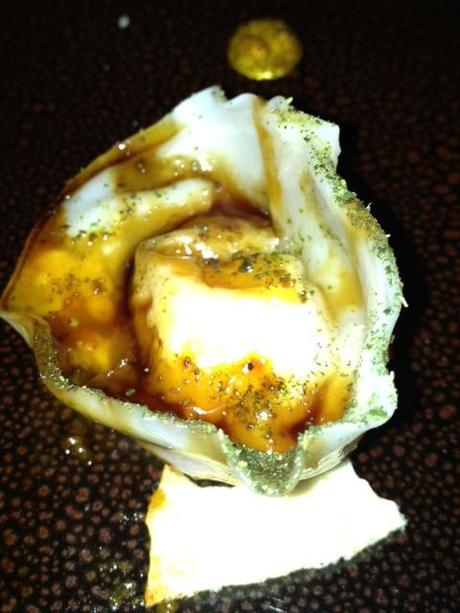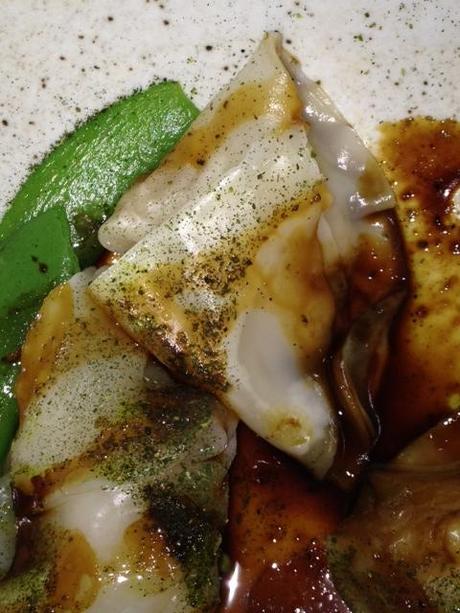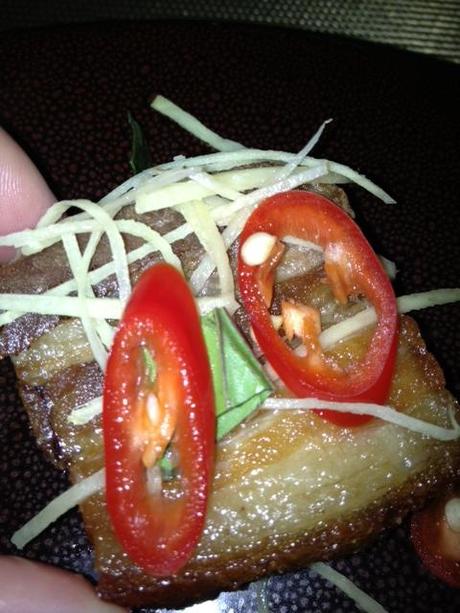 For mains we opted for Steamed Sea Bass with Shiitake Mushrooms, Ginger Spring Onion and Tarragon, Red Curried Duck with Pineapple Sambal, Chicken Pad Thai with Tofu, Peanuts and Bean Sprouts and some sticky jasmine rice. We were in food heaven!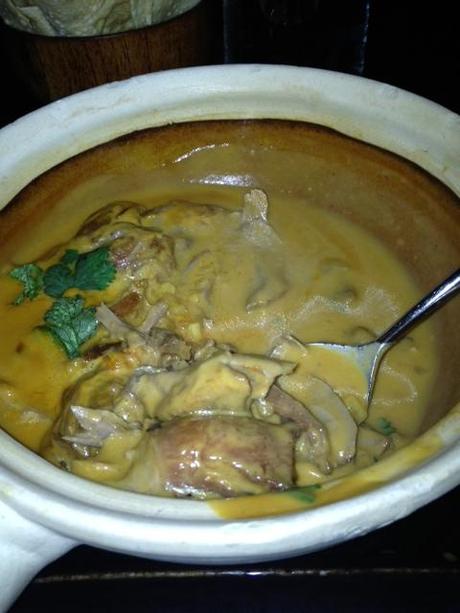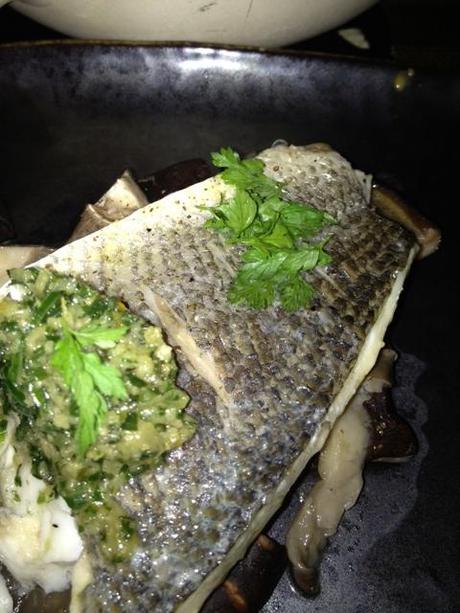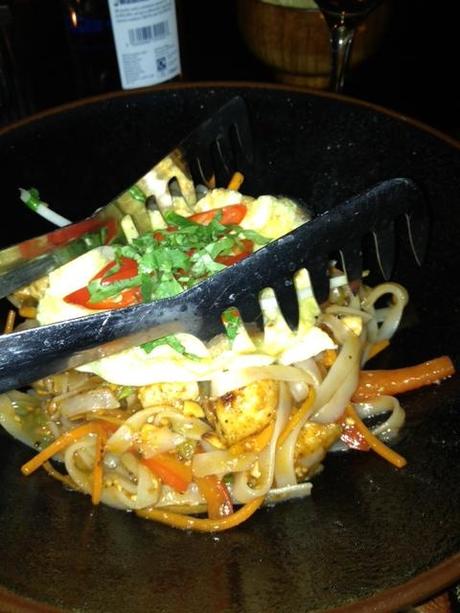 We were so full that we couldn't get through everything, but the spices and flavours were amazing. We had a delicious bottle of Sauvignon Blanc and finished the evening on a sneaky glass of Champagne before making our way home in the bitter cold weather. Winter has definitely arrived!