I have some nice new treats!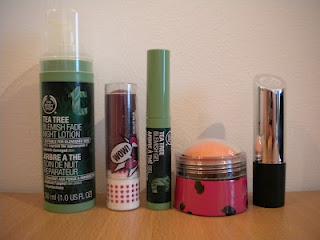 From Left to Right: Tea Tree Blemish Fade Night Lotion, Born Lippy Plum Lip Balm,  Tea Tree Blemish Gel,  Lily Cole for The Body Shop Lip and Cheek Dome, Lip Scuff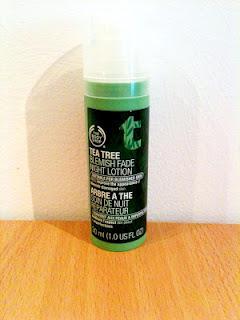 I got this to try and help with a couple of annoying blemish scars that I've had for a few months now and which I have not exactly taken a shine to. This claims to 'minimise the appearance of post-blemish marks' when used every night, so I'll give it a go and report back!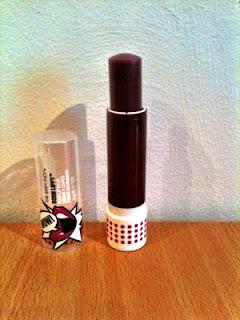 This looks really dark in the tube and I wouldn't have picked it up at all if it weren't for the fact that it's plum. YUM.
I swatched it in the shop and discovered that because it's a lip balm it actually comes out really sheer: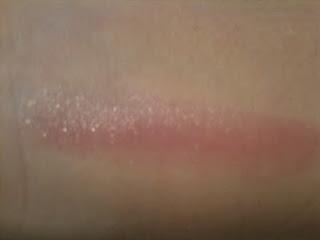 Swatch taken at home - apologies for my ghost-like skin!
This is really heavily layered on too!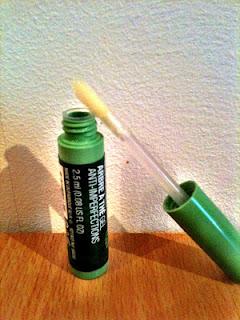 There was an offer on and I got a present for reaching the right number of crosses on my Love Your Body loyalty card so I got this. You can never have too many spot treatments right?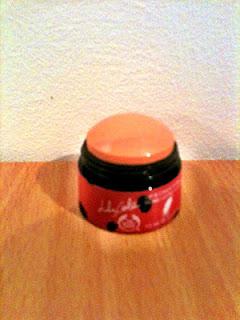 I know that the Lily Cole for The Body Shop Puff on Radiance is on my Wish List, but I couldn't quite bring myself to spend £12/£14 on it - especially as it came out super sparkly, which I'm not a fan of. So, I got this instead. I have the shade 21 Crazy For Coral. They also did one called Pinch Me Pink, but that looked too bright for me.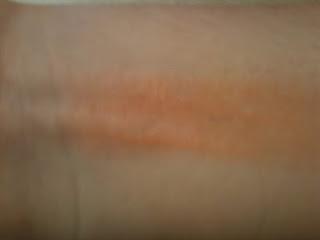 I thought this was quite a nice tone and will look really pretty once it's blended in properly - the swatch above is also a pretty heavy one (got a bit too enthusiastic today huh?)
Finally: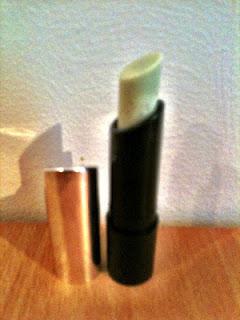 The Lip Scuff! I already love this. It has a really nice minty scent and it basically an exfoliating lip balm.
It's really grainy, but not harsh and I can see this is going to make a really big difference to my lips, which tend to be on the dry side. I forget that lips are skin too and they also need to be exfoliated. I'm aware of the trick of using an old toothbrush, but I always found the idea of scrubbing my lips with something that was used to clean food etc off your teeth, and isn't even good enough to do that anymore, gross. Plus it was too harsh and kind of hurt!
So there you go! A mini mid week haul!
Grace