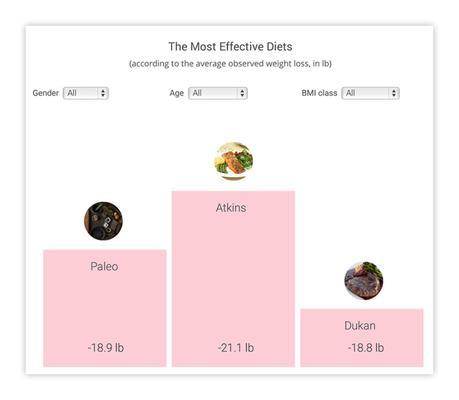 What are the best diets for losing weight in real life?
Withings, the makers of wireless scales, recently polled their users about what kind of diet - if any - they were following. They then correlated this information with the actual weight lost on the scale.
The results? Overall Atkins came in as the most effective diet, followed by Paleo and Dukan. Three low-carb diets at the top of all other diets... about the same as more rigorous scientific trials show.
Withings:
Which diet will work for you?