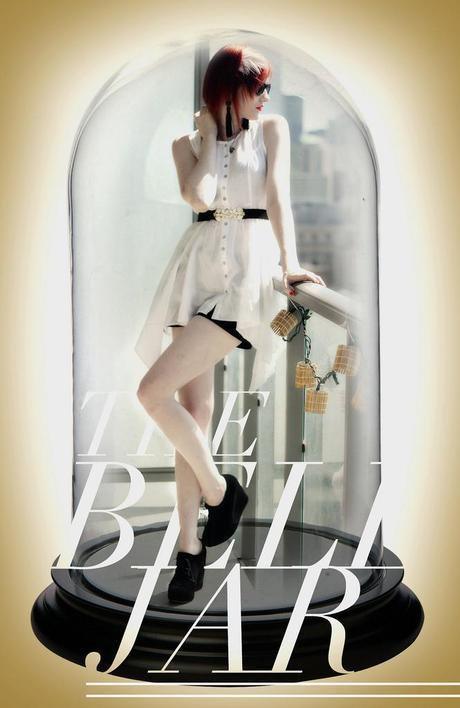 "There ought, I thought, to be a ritual for being born twice - patched, retreaded and approved for the road."
~Sylvia Plath, The Bell Jar, Chapter 20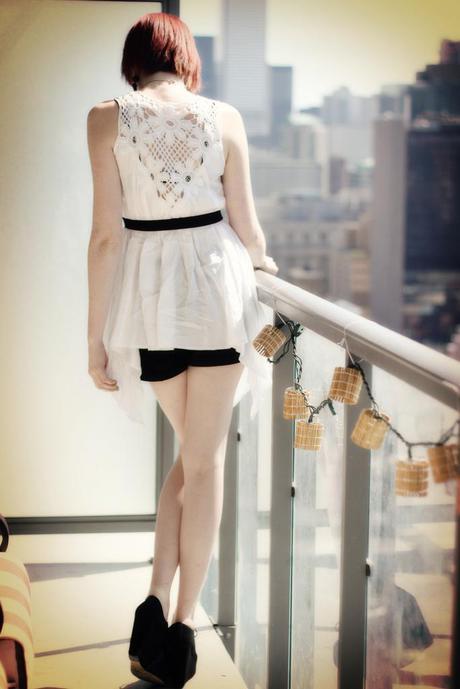 Dress // ASOS // Shorts // H & M //  Shoes // Chelsea Crew from LuLu's // Hairband // ASOS // Earrings // c/o Modcloth //
The Bell Jar
is just one of those books. Although it's dark and haunting, it tells a story that a lot of us can relate to and can feel a strange sense of comfort by reading. The Bell Jar follows the journey of Esther Greenwood through her summer internship at a magazine in New York and her subsequent decent into depression and self evaluation and finally her emergence into a whole new world, a whole new woman. This week has been a rather confusing and weird one so I'm sorry this post is so late, but since the rest of August is literature week there will be so much more to come!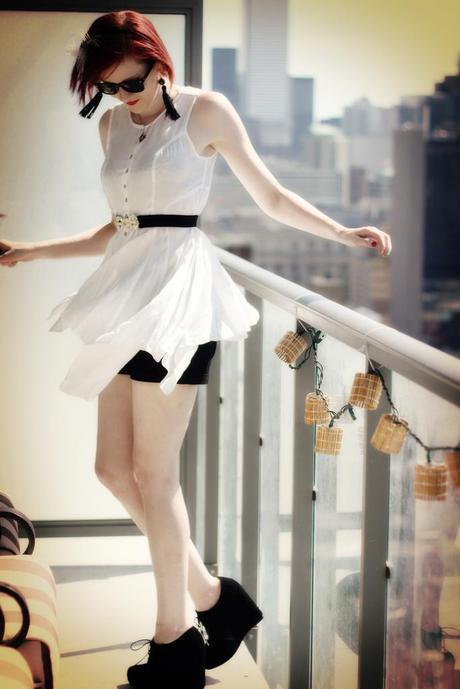 Although Esther is never really given a clear sense of style in the book since the reader is left to imagine her own Esther,  I have shown here what I see my Esther to be like. Most of the book is set in  New York and I love this outfit as it feels like the fast paced, business savvy style that New York woman have.
De Lune
is one of my favorite bloggers, and since she is based in New York and is constantly at the forefront of fashion I take a lot of inspiration from her and her gorgeous style. I have been coveting this this
long dress shirt
that she has been wearing all summer and I finally got my hands on one! ASOS had an amazing blow out sale and allowed me to get a few items that I would never have other wise been able to grab! Super amazing deals! (*Word of warning: they do charge duty on items shipped to Canada which always sucks :( *)  Wearing it I feel like a big NY editorial designer running around in my short shorts going to and from my meetings. I really feel like this outfit represents NY's big business and the simplicity of the outfit reflects Esther's strict and yet wondering personality.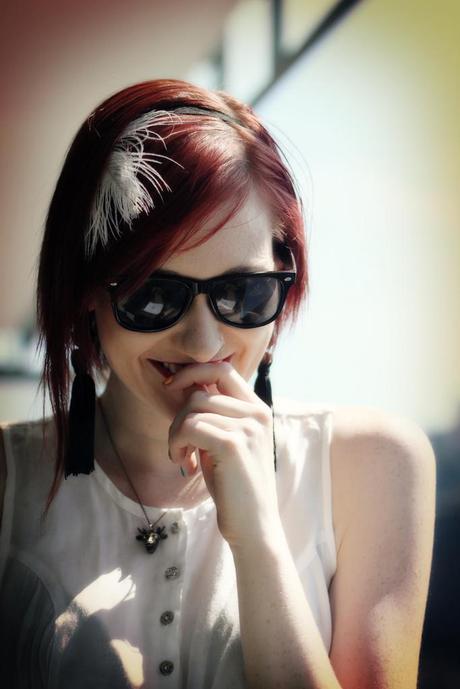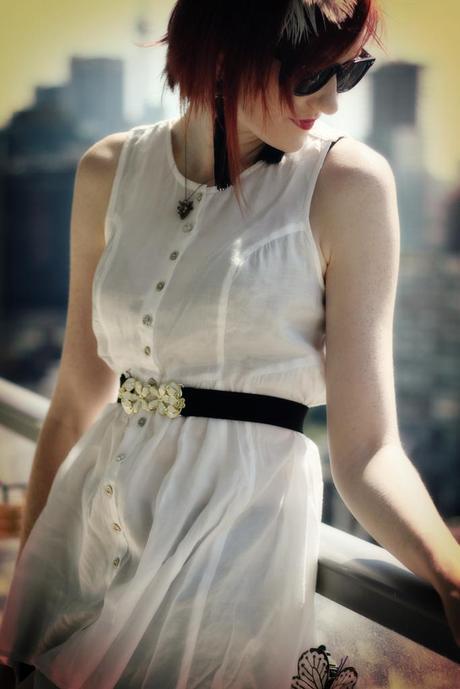 With a simple black and white outfit, tiny details and accessories are very so important. This outfit was sleek and clean and so the addition of textural elements (feathers, flapper earrings, deer necklace, and a fantastic swede pair of Chelsea Crew's) really makes the outfit pop!
I've spent many, many hours this week pitting, peeling, chopping, dicing and boiling fruits and veggies making what seems like a million jams, jellys and preserves. Nothing is more delicious than finding ways to bottle up all those summer memories and flavours as we come into the fall....