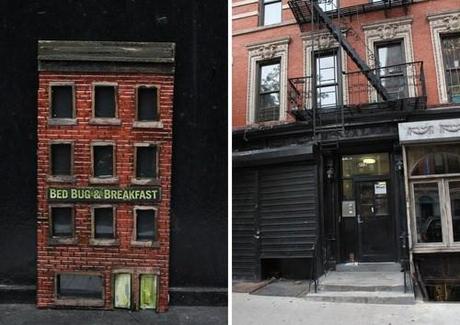 By the time that you reach adulthood I think it's pretty fair to imagine that the vast majority of people without a trust fund have stayed in some gloriously memorable and overpriced hovels of hotels.
I know that I have anyway. From the un-ironic Hammer Horror stylings of Mount Pleasant Terrace Hotel in Wales to the extortionately priced shoeboxes in Newcastle by way of a vampy swinger haven in North Yorkshire. There are more than a few places that stand out for various reasons including hygiene, odd guests, crazy owners and questionable locations. These visits, whilst generally being excruciating at the time, form the backbone of anecdotal social currency that will undoubtedly pay its dividends in years to come as you regale your friends with your own version of Fawlty Towers.
With this in mind, I found the Bed Bug Hotels blog to be quite a nice way of collecting these tails, or at least forewarning those that don't find as much joy in relaying a good yarn. Set-up in New York, the job seeks to highlight some of the more dirtier hotel establishments via the production of miniature Bed Bug Hotel 'markers,' carefully and subtly adorning their entrances for all to see. The finished product is both slyly comical, twee and oddly useful.
Check out some of our picks from the blog below.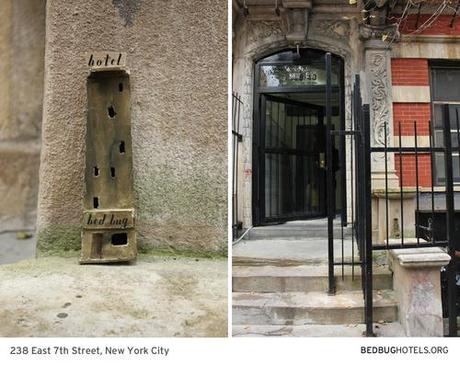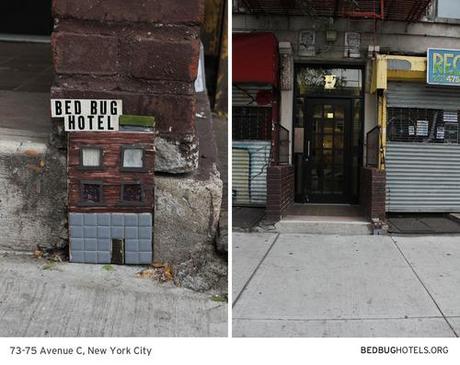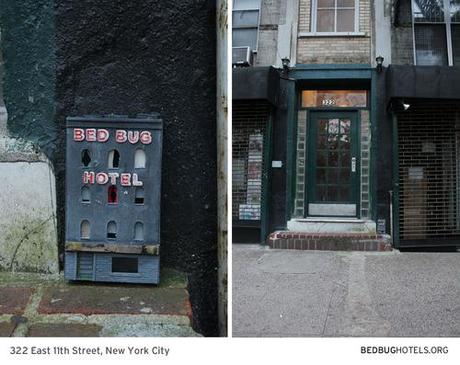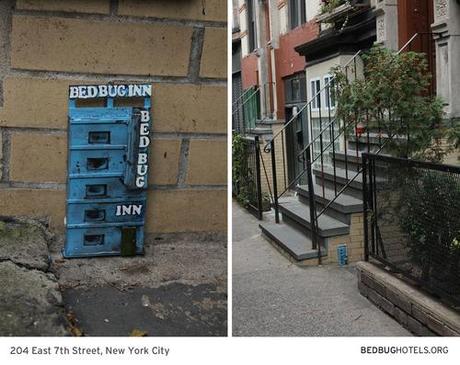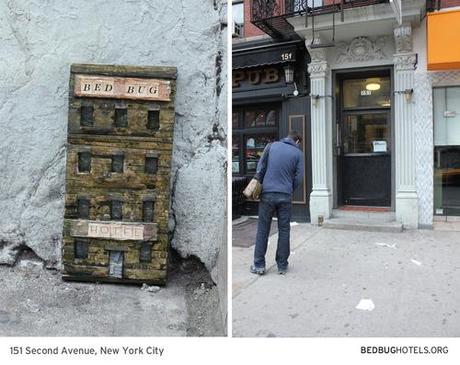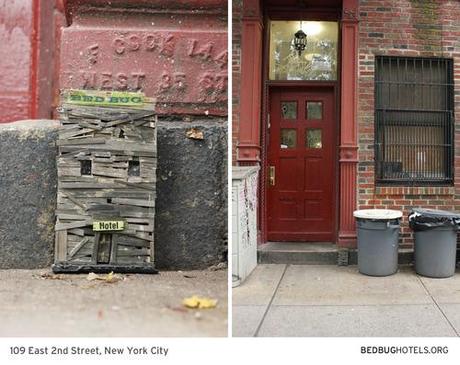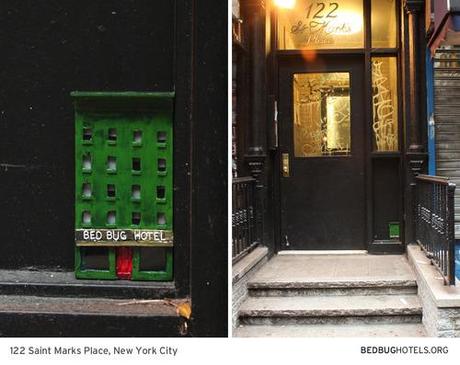 Click here to follow  Pretend Man on Twitter.