Wednesday June 1st was The Baltimore Sun's second Secret Supper event. As I mentioned in a previous article I wrote afterattending the inaugural Secret Supper event at AGGIO, Baltimore has recently become one of the premiere cities for great food, and no, I'm not joking. In fact, Baltimore was rated number 2 in Zagat's top food cities in 2015! Yes. Seriously.

With that in mind, the folks from The Baltimore Sun scoured the city to find this year's outstanding restaurants and hand selected their favorites to host their Secret Supper series. Yes. It's a series.The Baltimore Sun invites us all to experience an extraordinary menu at one of the city's top restaurants. They just can't tell you where...yet! There will be two more Secret Suppers this year.
We had such a blast at the first Secret Supper, there was no way you would be able to keep us away for part two!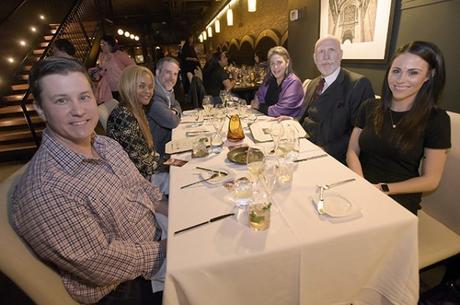 The Secret Supper dinners will all feature a four course meal, with expert wine pairings, and a signature cocktail upon arrival. Seatings vary per event, and this Wednesday night, there was a single seating at 7 in the evening. It's an amazing chance for you to get out, try something new, and meet some folks and shake up your normal routine. It's an awesome date night, that's for sure, and one I definitely look forward to!
Wednesday morning, once again, we were all eager I'm sure, on the edge of our seats if you will, waiting ever so patiently (yeah right) for event organizers to email us guests with the venue's name and address, since the deal is, we don't know where we're going until the day of. Hence, secret. The all-inclusive tickets are $99 each. Seating is limited and guests must be at least 21 to join. Check out more info here!
So at around 9 a.m., the email from The Baltimore Sun reached my inbox, and I ran up to Michael's home-office with the exciting news that we'd be dining at Cunningham's, a high-end, refined bar & grill serving a farm-to-table concept with wood-fired meats, chilled seafood, pasta dishes & flatbread pizzas up in Towson, headed by Bagby Restaruant Group chef, Jay Rohlfing.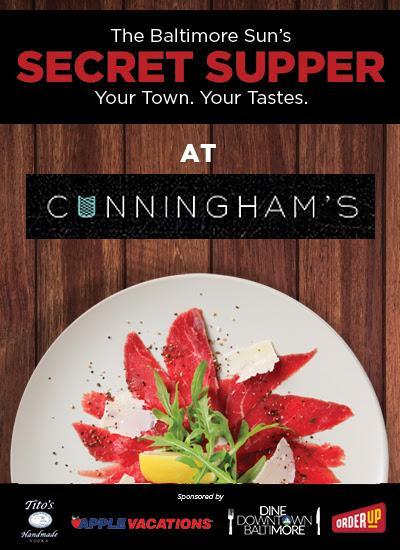 I had never heard of Cunningham's before, but after heading over to their website, I became REALLY excited. The food was gorgeous, and appeared to be works of art in themselves. So at 6:30 p.m., after I hurriedly got myself dressed, got the kids fed, and talked with our baby sitter, we were out the door, headed for Towson.
We arrived right at 7 p.m., and after using their discounted valet service, we were on our way up the elevators to the beautiful Cunningham's.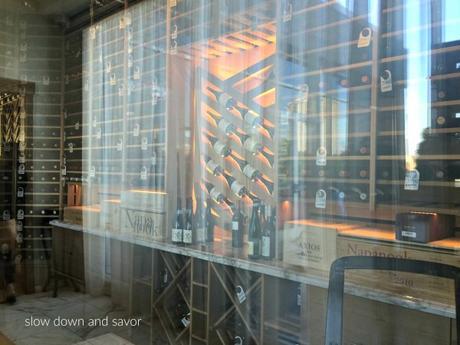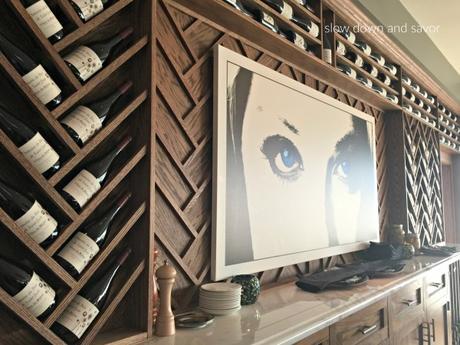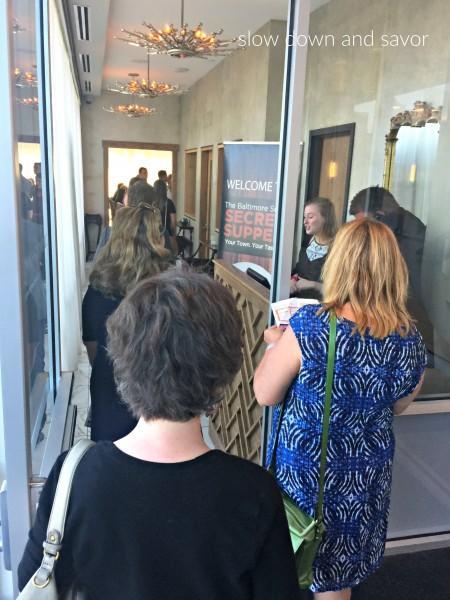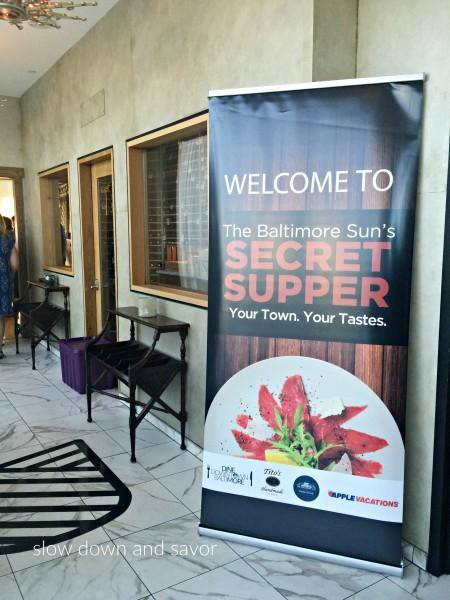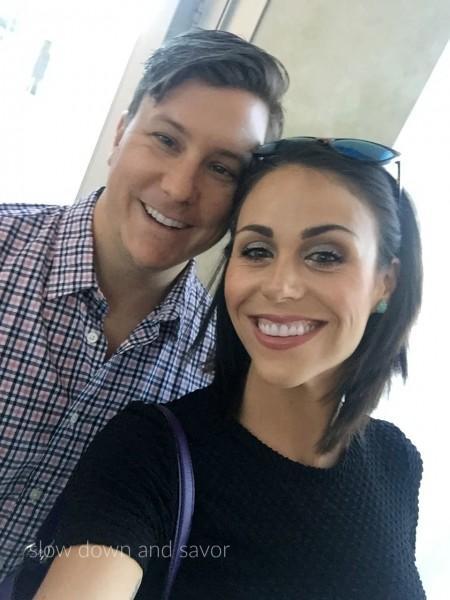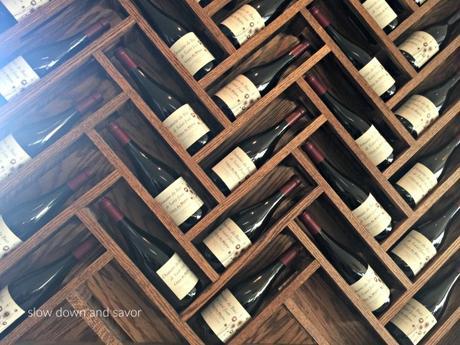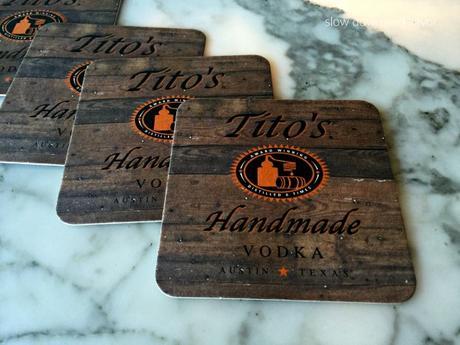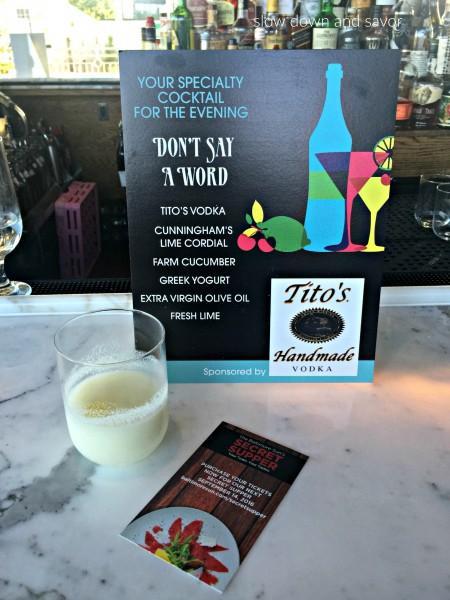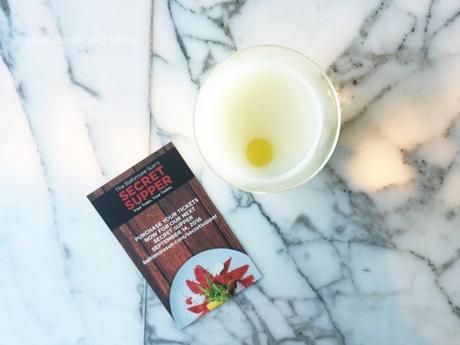 Everyone was ready to get in, and see what this installment of the Secret Supper was all about.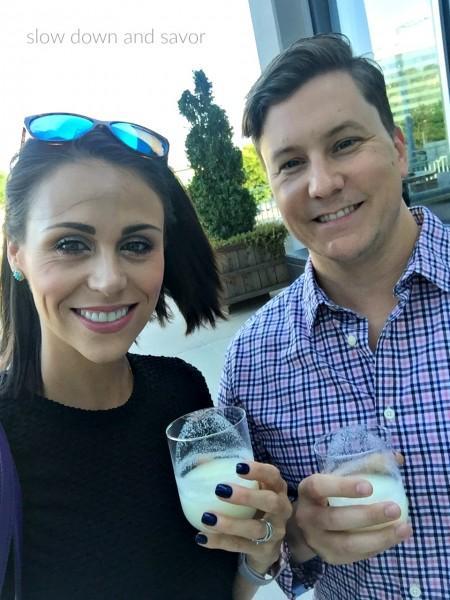 Including us!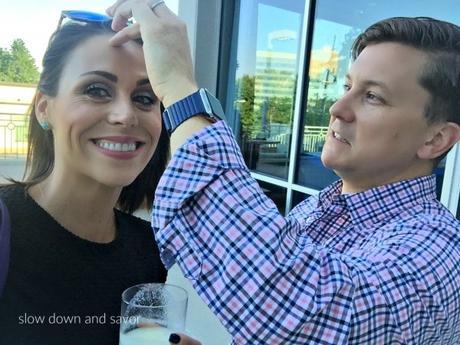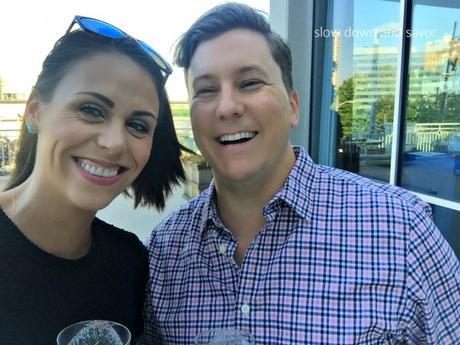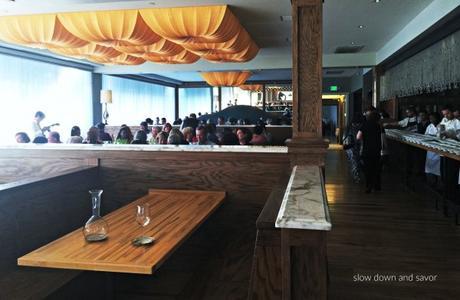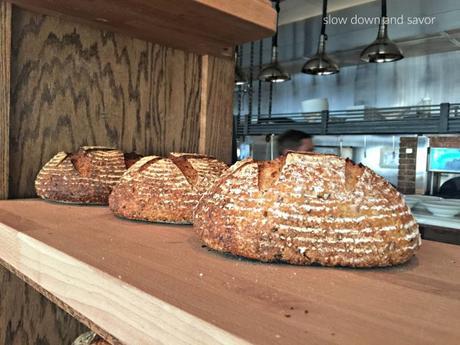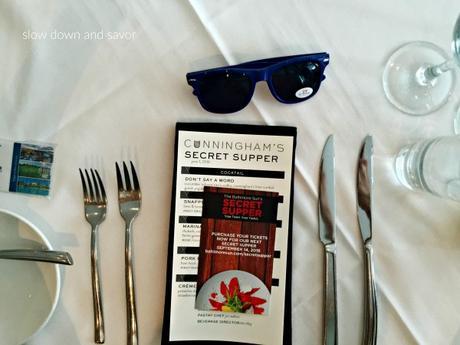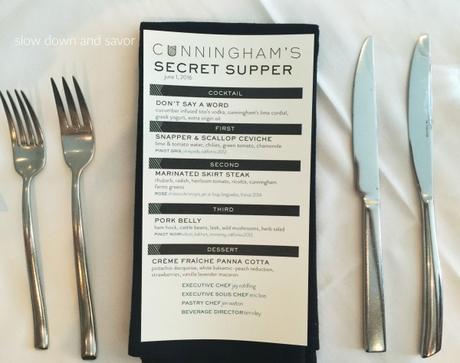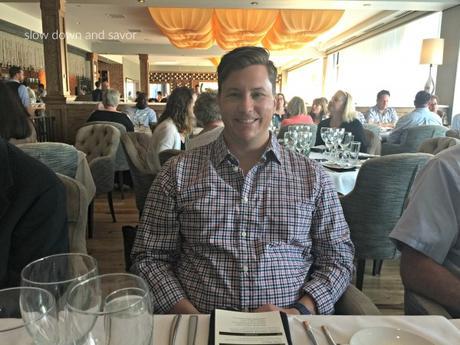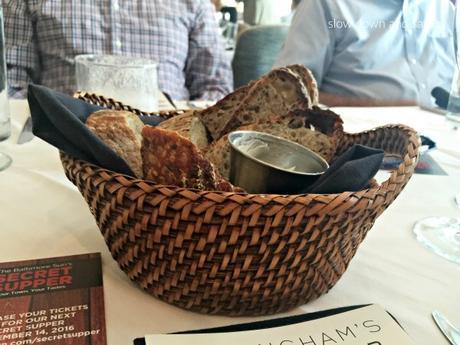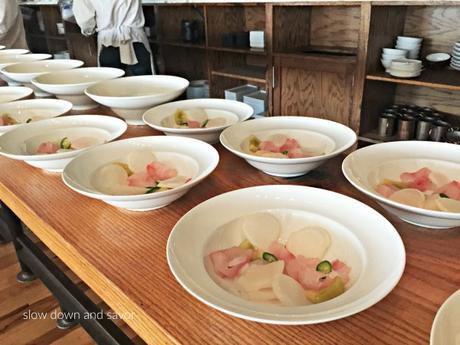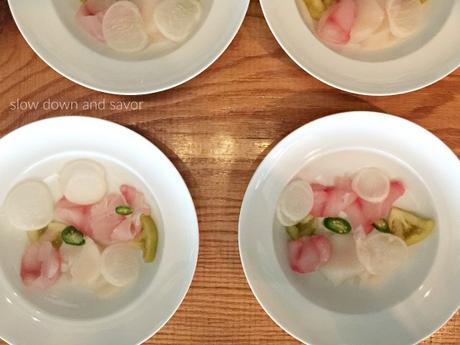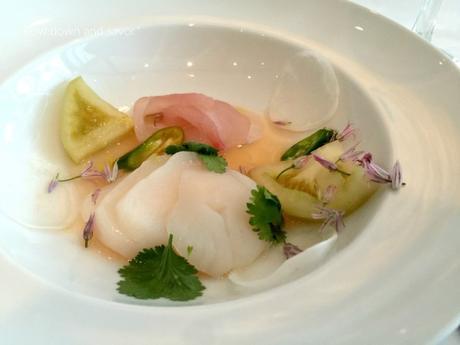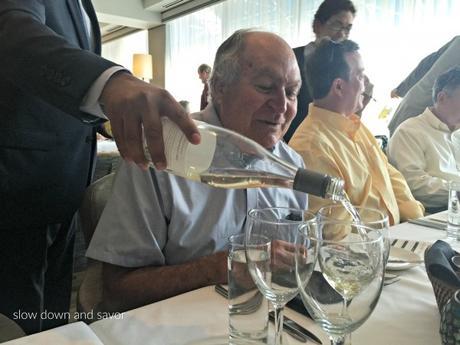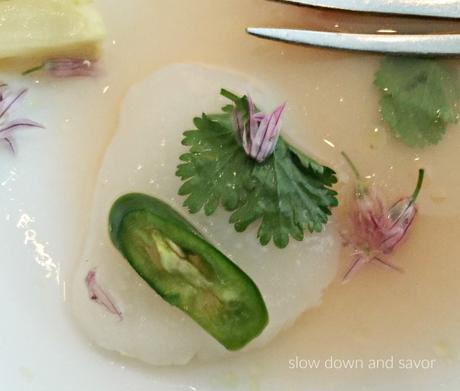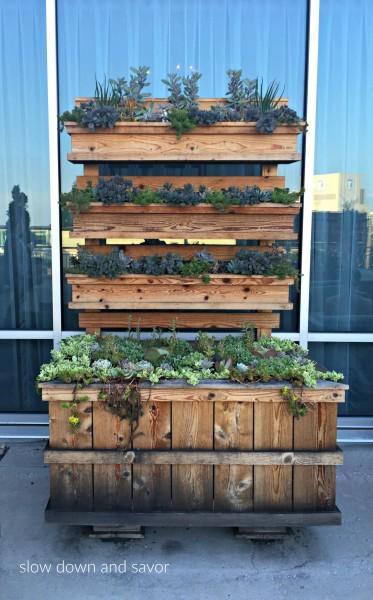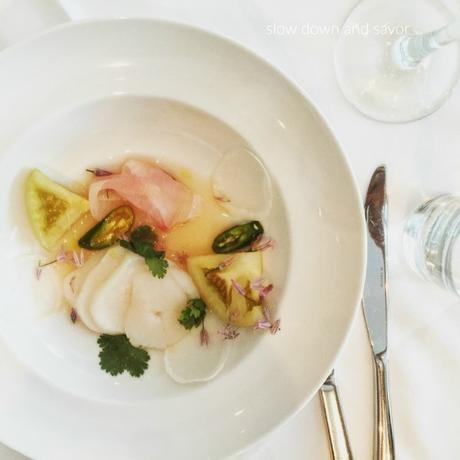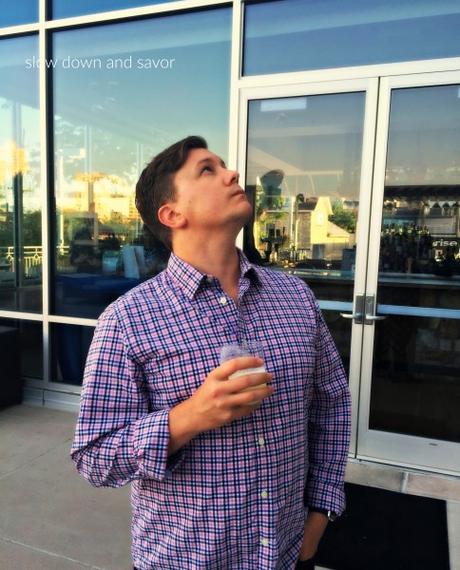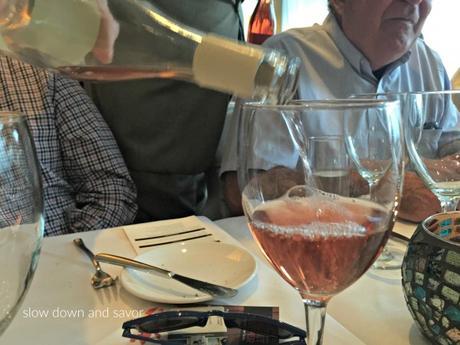 We headed for the gorgeous, open bar, and received our welcome cocktail, sponsored by Tito's Vodka.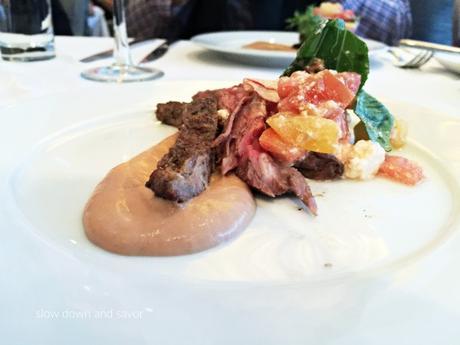 The welcome cocktail was an unusual drink, that's for sure. "Don't Say a Word," was crafted with cucumber infused Tito's vodka, Cunningham's lime cordial, greek yogurt and extra virgin olive oil.
It was refreshing, and tasty, but I'm still, a day later, trying to figure out how I feel about the yogurt being part of it. The texture was velvety, creamy and frankly, as I sit here, carefully thinking about each sip, it was beautiful. It was a truly pleasurable experience. So yeah, maybe the yogurt wasn't such a bad addition. It was different. That's for sure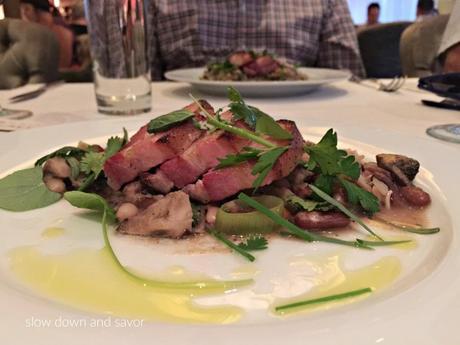 Before we took our seats in the family-style seating arrangements in the main dining room, we decided to wander the patio. It was a truly blissful evening here in Baltimore. And I needed a little help fixing my hair.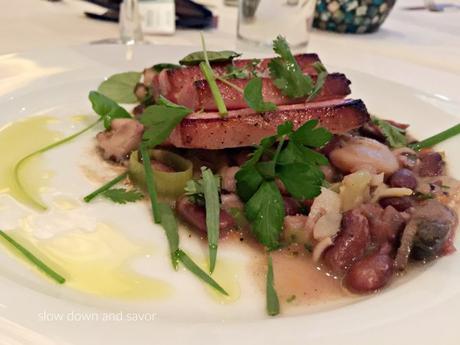 When it was time to head in, we selected our seats at a long table, filled with other eager diners.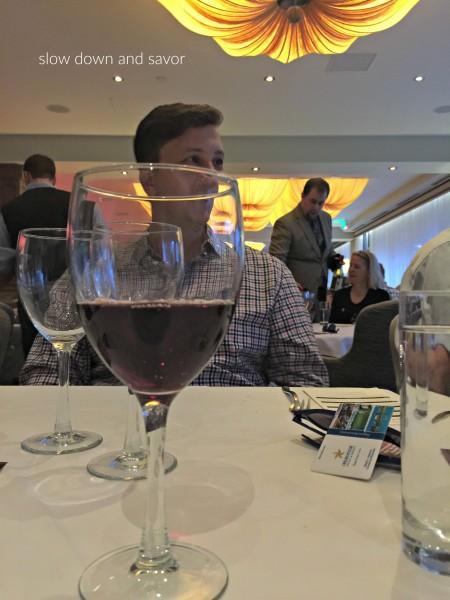 We spent a few moments admiring the menu and our surroundings, introducing ourselves to our fellow table-mates.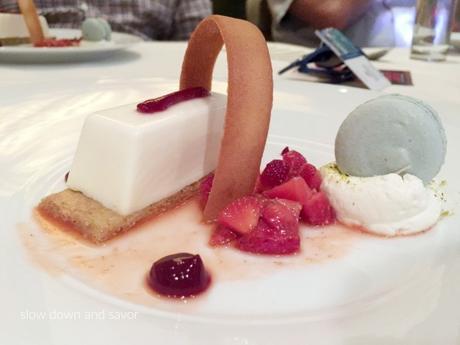 The Pino Gris, the first course wine pairing, came around, and as we waited for the ceviche, we chowed down on those absolutely delicious seeded bread.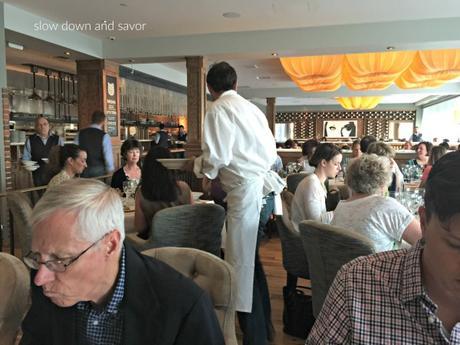 After a good deal of waiting, the Snapper & Scallop ceviche made it's way out. It was served with lime and tomato water, chilies, green tomato and chamomile.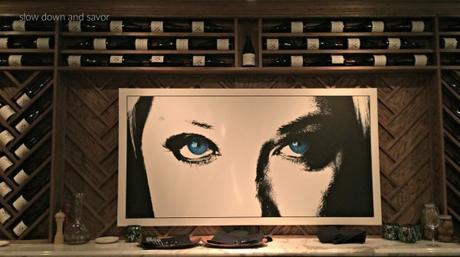 It was gorgeous.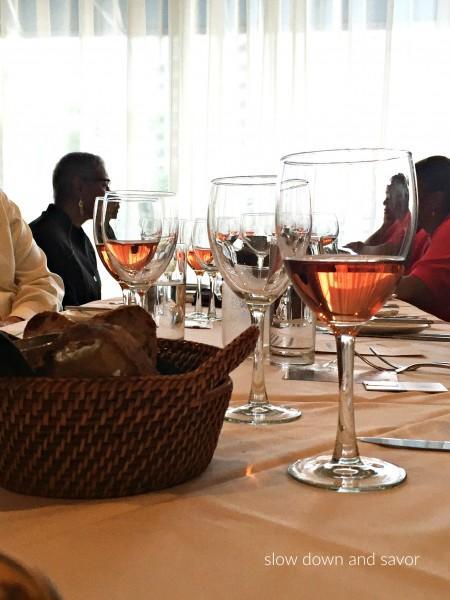 It was actual art. But the flavor? The FLAVOR! It was way more than worth waiting for. The scallops were like butter; So creamy, smooth and sweet. The snapper was silky and both the snapper and the scallop packed a beautifully bright punch as a result of the chilies and the lime. The cilantro added a note of sunshine, and the chamomile flowers a soft beautiful touch.
Then there were the tomatoes. They were described as "green tomato." Simple. They LOOKED like green tomato chunks. Simple. Normally, I wouldn't have even eaten the tomatoes, but I was really, really hungry. Those tomatoes were seriously special. They weren't just simple green tomatoes. They were pickled to perfection, and I was about to round up all of the un-eaten tomatoes around, and eat them myself. I'm not even kidding you. I could eat that dish every single day. Yes. I could.
Our plates were cleared, and the second wine pairing came out, a Rosé.
It tasted very strong of strawberries, which would make sense conceptually, because the second course was a Marinated Skirt Steak with rhubarb, radish, heirloom tomato, ricotta, and Cunningham Farms greens. Strawberries and rhubarb go together like macaroni and cheese. They just belong together.
The steak was seasoned beautifully, and I absolutely LOVED the rhubarb sauce. It was tart, tangy, acidic and a perfect compliment to the rest of the dish.
The third course was Pork Belly, ham hock, cattle beans, leek, wild mushrooms and an herb salad paired with a Pinot Noir, and it came out quickly after the steak course. It was also a visually stunning dish.
It was beautiful, but personally, it didn't really wow me. I also am not a huge pork belly fan. There's something unsettling to me about eating a huge chunk of un-rendered fat that just rubs me the wrong way. So if that's your thing, I'm sure it would have been a great dish. Just not my cup of tea.
I have to say, the Pinot Noir is what stole the show for me with this third course. It was so dang good. It wasn't too rich, and had the perfect acidity. It was just SO good... It was the Talbott, Kali Hart, Monterey, California 2012, just for the sake of letting you know, and reminding me for later.
Our final course was a dessert course. We were presented with a crème fraîche panna cotta, pistachio dacquoise, white balsamic-peach reduction, strawberries and a vanilla lavender macaron. Once again, visually a masterpiece.
The panna cotta was so delicate. The balsamic-peach reduction was beautiful, and I really enjoyed the vanilla lavender macaron. Unlike our meal at Aggio, this course went without a wine pairing, which I missed, and I know our whole table felt the same.
All in all, this second edition of Baltimore Sun's Secret Supper at Cunningham's was awesome. Michael and I have continued talking about how much fun we both had with the entire experience. From start to finish, we had fun with the whole secretive nature of the the reveal, meeting new people, trying a new restaurant neither of us were familiar with, and trying some beautiful, high-end food we may not otherwise ever have the opportunity to.
Thank you to The Baltimore Sun for putting this event on! If you're interested in attending the next one in September, click here for all of the details! I can't wait to see you there!