I don' t know who else feels this way, but I just can't down with all these frilly, pretty, Spring stuff. The pastel, sheer, girly clothes and accessories just makes me want to grab my black clothes and seek for cover.  I think the style suits many girls, but I just don't feel comfy, so what is a girl suppose to do this spring?  I'm scavenging the Internet for new spring gear, and I'm finding myself mega depressed.  I want to wear black, I want to wear designs that aren't bubbly and "pretty", but I also don't want to wear winter clothes either.  I spent all night and a good part of this morning trying to figure out what my spring attire is going to be, and I finally found it!
Aztec baby.  Coming from a simple and minimalistic person like myself, it shocks me how drawn I am to this seasons' Aztec prints.  Here are some of my favorite (direct links are under each photo)...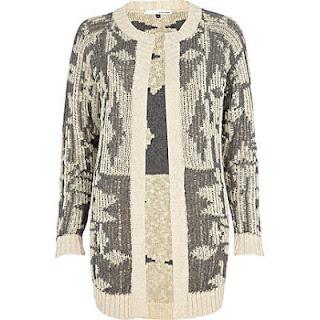 New Look - Beige print cardigan - £40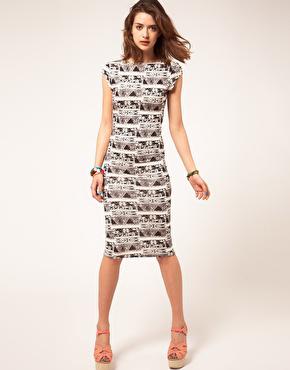 ASOS bodicon dress - £25
  (I'm definitely buying this one)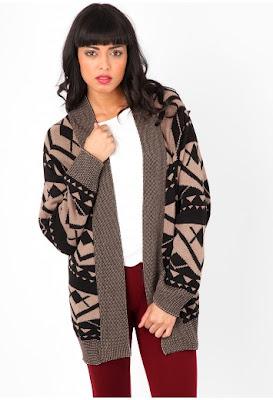 Missguided cardigan - £18.99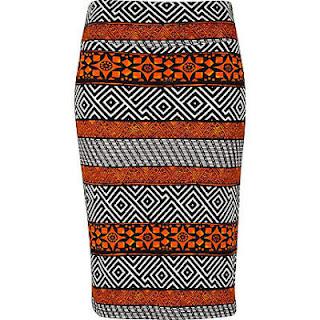 River Island Tribal Skirt - £22 
So these are my picks for the Aztec/tribal design. If you love this print as much, please share with me an item that you are loving.
Very best xxTake care lovelies
************************TUNE OF THE DAY
Digital - Termite