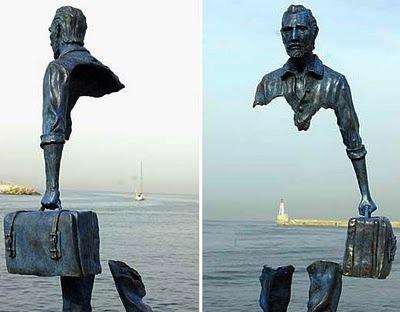 In a former life I was a magician. I'd be the dancing monkey at your dinner party or the mysterious chap in the bar. I was actually quite good, although as a pastime I found it paradoxically deplorable, needy and after a while a bit of an artistic battle. How wanky is that? Anyhow, performance etiquette and mental tension aside, whilst I've pretty much turned my back on the world of illusion I am still astonished and obsessed by the idea of things not being quite as they seem.
These sculptures by French artist Bruno Catalono fit nicely amongst those kind of things. Tied together by a universal theme of travel, his subjects appear to be slowly fading into the ether before they reach their final destination. Or maybe they've already reached their final destination and that's why they're fading? Who knows. They are pretty impressive though and certainly make you double take and look closer to try and fill in the blanks. Which is what all good art should do and potentially the exact same reason why I stopped doing magic as a serious past time. But that's a whole new self-absorbed piece of prose.
Check out Bruno's work below, my favorite is the monkey: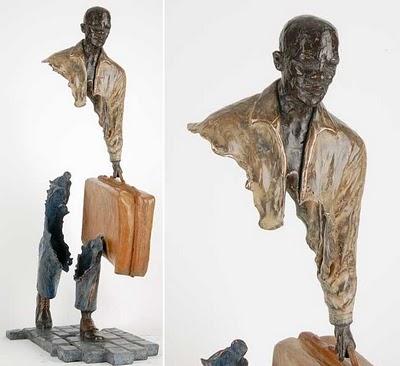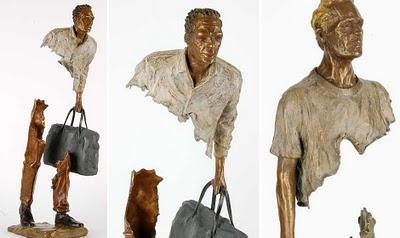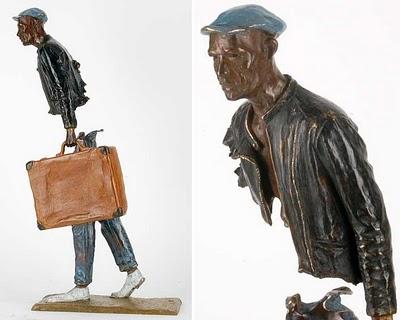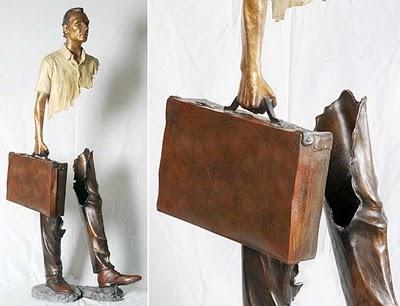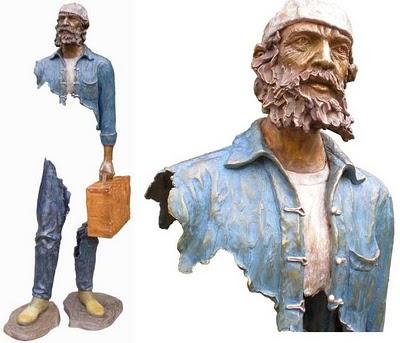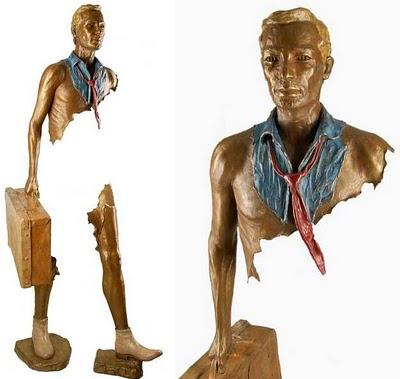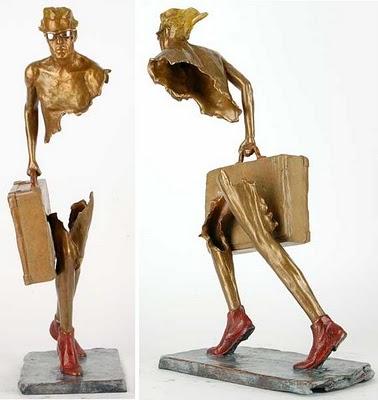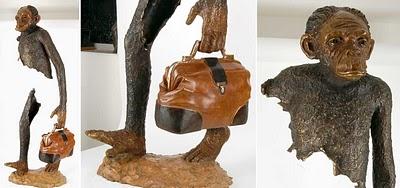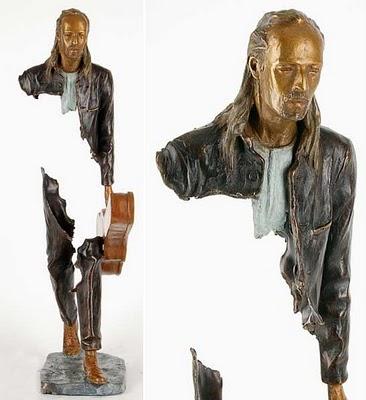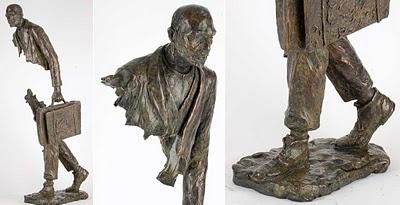 Follow Pretend Man on Twitter.