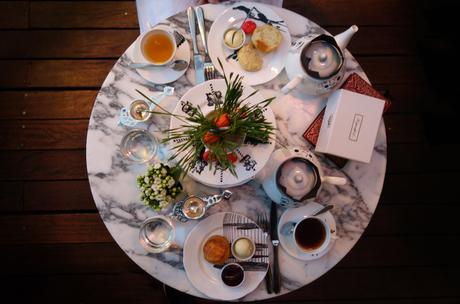 My friends and family will all attest that like the Mad Hatter from Alice in Wonderland, one of my life mottos is 'It's always tea time'.
And I'm not the only one, The Sanderson Hotel have updated their Mad Hatter themed afternoon tea to celebrate the 100th Anniversary of Alice and Wonderland. Eager to join the madness, myself and Jenny hopped to The Sanderson to savour the bespoke teas and new treats.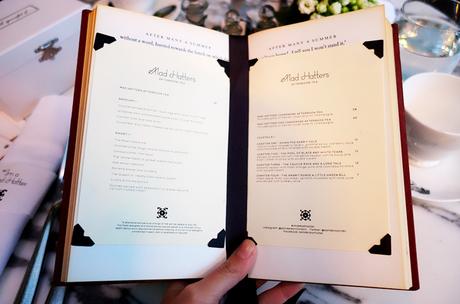 If I'm being truly honest, the tea itself is usually at the bottom of my agenda at afternoon tea, with cakes and precisely -cut sandwiches stealing my attention.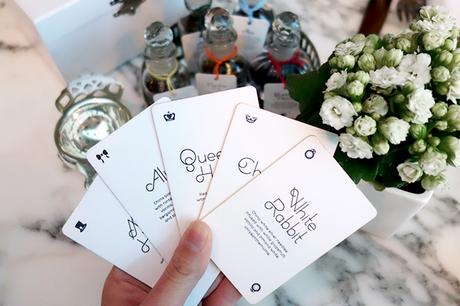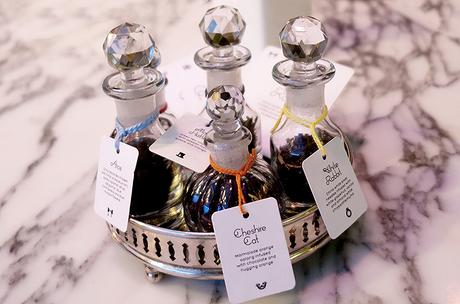 However, after being presented with an assortment of fragrant teas in delicate glass vials, I suddenly remembered my penchant for exotic tea and forgot about the sweet treats that awaited us.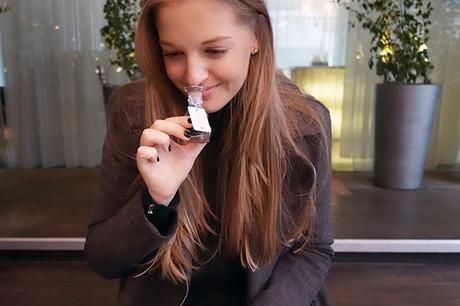 I opted for the White Knight, a rare blend of china white needles and white grapefruit and Jenny took the green tea, a delicate flavoured tea with a tropical kick, whilst taking in our tranquil courtyard surroundings.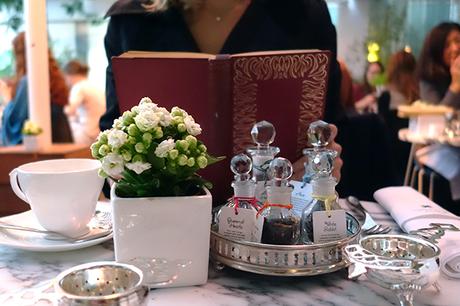 Tea selected, we were presented with the savouries, which were not your standard tea fayre by any stretch of the imagination.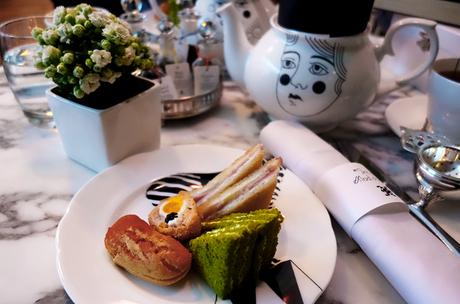 I loved the mini ham and cheese toasties and crab eclairs; even the bright green, lime flavoured sandwiches with cream cheese and cucumber filling were delicious.
After glancing around us at the incredible looking pastries that our neighbours were enjoying, we decided to leave it at one serving of sandwiches and move on to my favorite part…..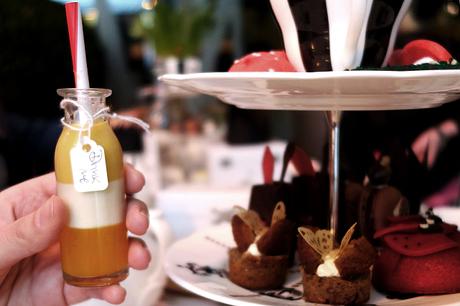 The tea stand was laden with Alice in Wonderland themed creations including pocket watch macaroons, marshmallow mushrooms and 'drink me' bottles of smoothies.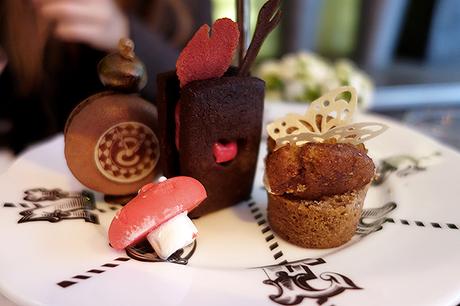 We were both impressed with the selection of delicacies, from cakes to biscuits, to sweets and chocolates; the variety meant that everything had to be tried!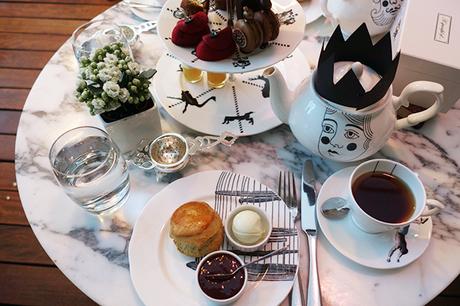 On the bottom tray tier lay the classic Scones, which in traditional style we smothered with clotted cream and jam.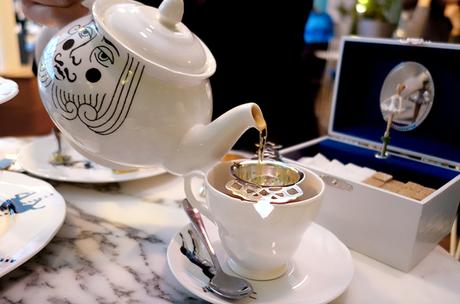 Catering aside, the Sanderson's Mad Hatter offering is the most fun afternoon tea I've been to, with endless instagram opportunities at every turn.  Sugar is kept in music boxes, the menu lies within the pages of an old fairy-tale book and playing cards present the tea selection.
So, if a quirky take on a British tradition takes your fancy, head down the rabbit hole to the Sanderson Hotel in London, where the Mad Hatter's Afternoon Tea is waiting for you.
For more information on the Mad Hatters Afternoon Tea at The Sanderson visit their website >