Latest news, Multiday News, Self-Transcendence 3100 Mile Race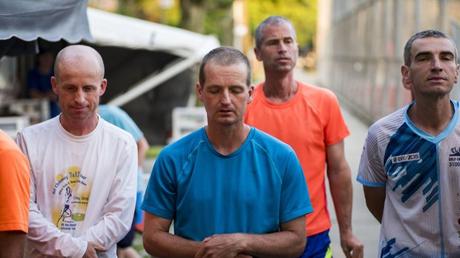 Self-Transcendence 3100 Mile Race 2019 Day 9 results are on the site. A warm but damp day today but from the webcam this mornings rain has cleared away.
Vasu Duzhiy has been dogged by blisters and Asprihanal, after an eye problem on the second day and having to get back into race shape, has been making steady progress in chipping away at Vasu's lead from 33 miles on day 5 down to 13 miles this morning. Only Ananda-Lahari didn't make it past 60 miles yesterday and Harita has run over 60 for 4 days in a row.
Vasu Duzhiy- 1000km- 8:17:00:55
Links
Race website: 3100.srichinmoyraces.org
Daily event coverage: Perfection-Journey
Photos: Srichinmoyultraphotos.com

The Sri Chinmoy Ten and Six Day races drew to a close yesterday at 12 noon local time in Flushing Meadow Park in New York. From the first day in the Ten Day Race the [...]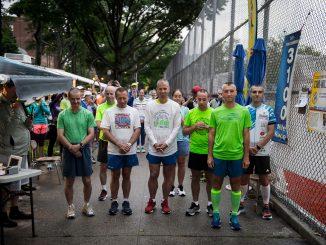 The 23rd Annual Self-Transcendence 3100 Mile Race got underway yesterday in Queens New York. Eight runners began this longest annual race in the world and have 52 days to complete the journey, an average of [...]