That time I thought skating in Qatar would be a good idea. Yep, skating of the ice variety… in the desert.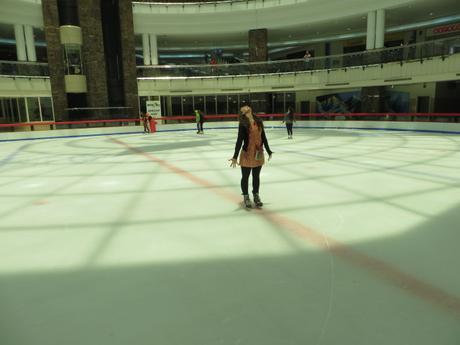 Exasperated and shouting to the gods of skating. Yes, I was a rebel in Qatar.
The tipoff should have been the misspelling of "chalet"… or the disgusting state of the skates (the fact that the laces were disintegrating and the tongues were no longer actually connected to the skates)… or the fact that I saw no evidence of skate sharpening equipment… or the fact that I could tell that the blades were completely dull (although this was after I'd paid for the rental)… or the fact that I was in Qatar.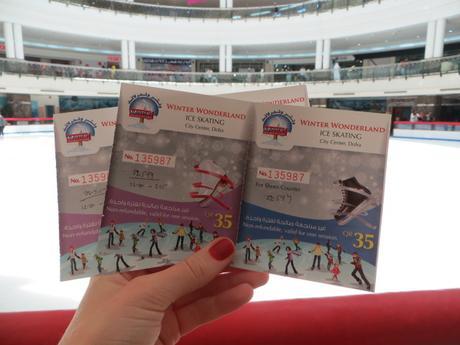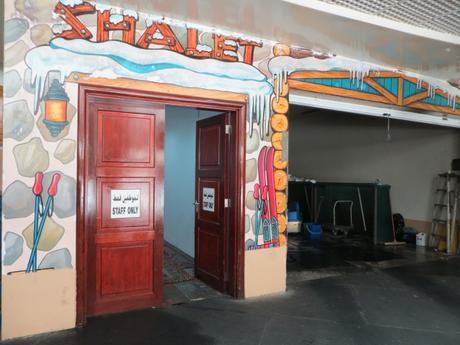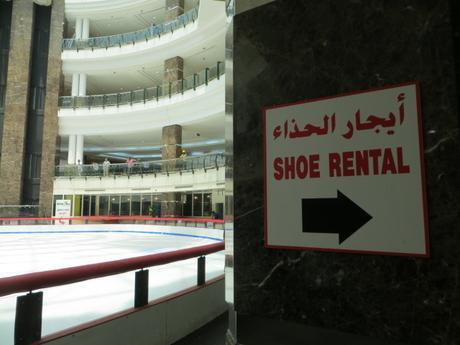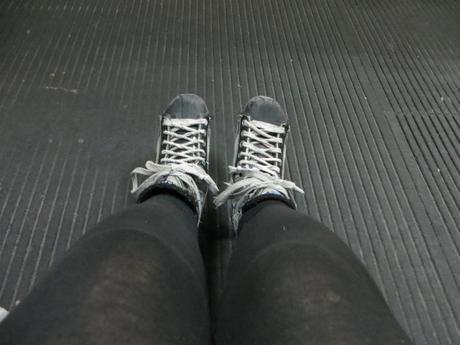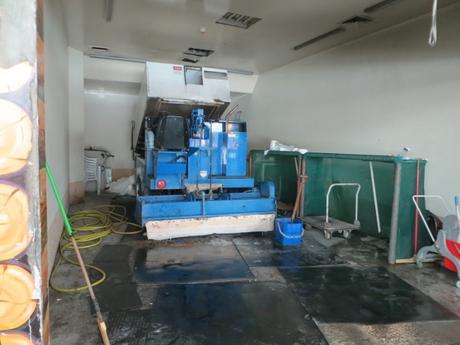 I insisted.
My poor friend Claire is from Ireland, and I am from Canada. I grew up skating and playing ringette and hockey. She did not. I had been away from home for months, missed the second half of the Canadian winter, and thus, missed the jolt of hockey in my veins, the thrill of blades carving ice. I insisted on trying the skating rink at the mall in Doha. Claire… well, she obliged her eager guest. Ah, she is just too good to me.
Back in 2006, I had a similar experience in Australia. Because it was a relationship that took me to the land of Oz, I spent my time entirely with locals, doing local things, getting very familiar with a suburb of Sydney. One of those outings took us to a similar mall, wherein there was a skating rink. We paid for skate rentals and spent an evening wheeling around the ice. I remember the state of the skates. The blades were dull, and I could barely dig in to push off. I spent the entire time stepping with great care so as not to land on my face or my arse.
This taught me that if a skating rink is in a country that has no skating culture, chances are they don't know how to look after skates.
If you are reading this, and you have no idea what I'm talking about, a dull blade is either flat (but don't confuse this with a flat cut!) or the edges are rounded. The best test is to run your thumb along the edges. You should be able to feel the sharp edges. Just don't do this too fast, or you could actually cut yourself. If you still have no idea what I'm describing, there are lots of videos on youtube about skate sharpening.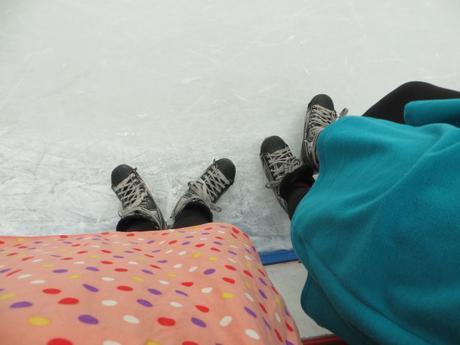 Claire and I waddled out to the rink, and I almost broke my neck the instant I stepped out onto the ice. My hopes and dreams of feeling the cool air through my hair came crashing down like a thousand shards of disappointment. Claire clutched at the boards, while I, though defeated, attempted to skate. After mere minutes, I gave up the struggle. I was mad.
Coming from Winnipeg, where the people are known for being careful with their money and even, dare I say, cheap, it was time to stand up for myself and get my (and Claire's!) money back. Interestingly, the first rule of the skating rink was no refunds: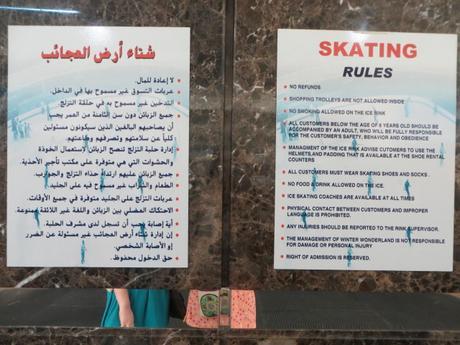 Bullshit, I said, and marched over to the counter after removing the abhorrent excuse for skates.
There was no one I could find who was in charge of the skating rink. I wandered around and waited for a while, until I was able to tell my story to one set of patient ears. I guessed that he was not a local Qatari, but rather a Nepalese man, working the bowling alley. He nodded and said I was not the only one to complain about this. By then, someone had reappeared at the cash desk for the skating rink. He directed me there. I think Claire was mortified and just wanted to get on with her life, but I was insistent, I was from Winnipeg, I was getting my money back!
I took a deep breath, prepared to retell the story to this person. I barely got a sentence out, and he said, "Do you want a refund?"
Surprised, I paused.
"Yes," I said.
"Give me your tickets," he said. Claire and I handed over our ticket stubs. He shoved them in a drawer and began counting out our cash.
I gave Claire her half, and pocketed my half, and we shared a smile. That was way too easy; I barely got to put my Winnipeg training to the test.
Anyway, if you are in Qatar, or Australia, or any other country where there is NO SNOW, do not, I repeat do not go skating. But do make sure you strike a pose if you make it out onto the ice.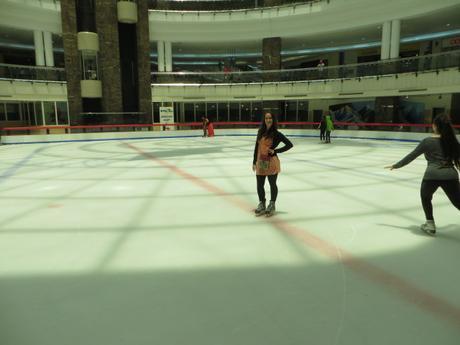 ____________________________________________________________________
Please like my Facebook page, and follow me on twitter and Instagram!