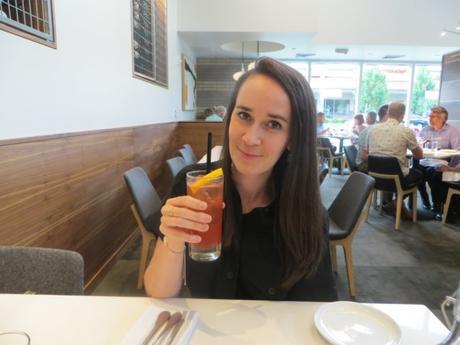 From April of last year until now, I roamed around all over the world, from the USA to Africa, the Middle East and finally back to my cozy nook called Canada. In those eight months, if I had any doubts of whether I should eat/drink/try/do/go, I just hollered "Yolo!" and went ahead.
It was a good year.
Since nearly half of that time was spent in Salt Lake City, Utah, I have a thing or two to say about the food. I ate A LOT there, so this will have to be split up into a multi-part series..
Let's begin.
Absolutely love this place and went more than once. I never had a bad bite here, or drink either, for that matter. The restaurant has a laid back vibe in Sugarhouse, a neighbourhood very Corydon-esque, for my Winnipeg peeps. I loved their fries with peppercorn aioli and warm lentil salad, as well as the house made tortilla chips and smoked trout tacos. There are loads of gluten free and veggie options, too. Just remember to bring your passport if you want access to their great beer selection (thanks, Utah).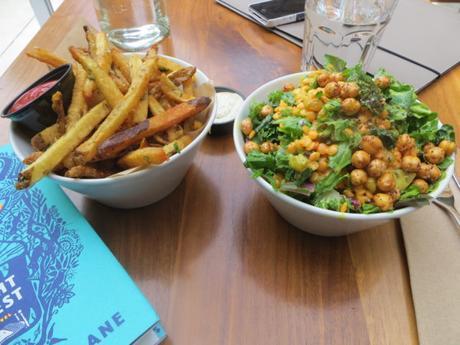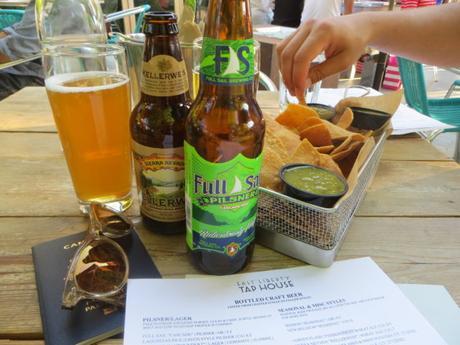 Known for its appearance on "Diners, Drive-Ins & Dives", Moochie's is probably most famous for its rich, though not too pretty, philly cheesesteak sandwich. I'm not a big meat eater, but there was enough ranting about this grub from locals I worked with, so I had to try it at least once. Yep, it was worth the trip, but once was enough for me. The cheese, meat and white bread was far too heavy for my palate.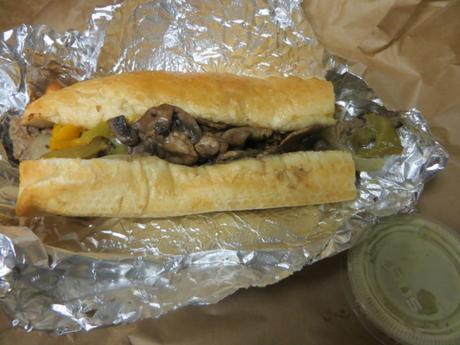 This quickly became one of my favorite hideaways… where I literally went to hide from life and bury myself in my reading and writing. This coffee shop is so so cute with its retro vibe, and if you go more than once in a two-week period, the owner, Bruce, will want to know your name. I got a lot done in this little coffee shop where regulars come to chatter away, strum their guitars with Bruce, and knit with friends. I miss this little spot where every time I ordered a 12 oz drink, I was given a 16 oz.
This is another super trendy spot with comfort food like mac & cheese, pot pies, grits and po-boys. This is another restaurant I visited more than once, and it's definitely not to be missed if you're headed through Salt Lake City.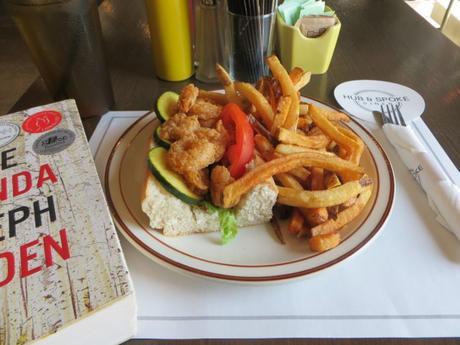 For all the die-hard foodies reading this, don't let the fact that this is a chain deter you. One must try the banh mi sandwich (all I ever got there, but I hear the other stuff is equally tasty). And if you want a good Vietnamese iced coffee, this is your place.
Fat Kid Mac n Cheese
While my cousin Natalie was visiting me in Utah, we stumbled across this food truck during Pride. Nothing made me happier than seeing that truck with all the cheese and carbs I could imagine, particularly in the drunken haze of that Sunday afternoon. It was even better than I had hoped, and my dish came with flowers on top too (which I ate)! I had the "Jackie B Mac" which had heirloom cherry tomatoes, said orchids, a balsamic reduction and a pringles crunch on top. Natalie had the "Trump Mac" which had many things, most notably "stubby little hot dogs".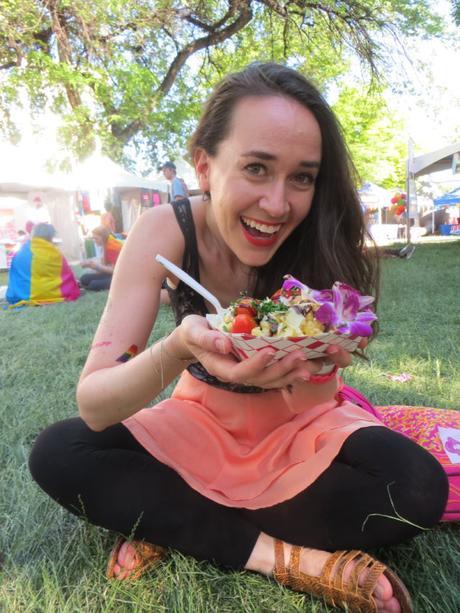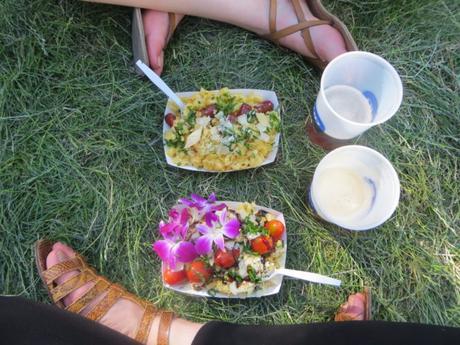 This place was a convenient three minute walk from where I was living in Salt Lake City. I imagined myself going here much more frequently when I first arrived, having a local Friday haunt where I was a regular, but when I learned that almost none of the beers were full strength (and certainly none on tap are), and that you're not allowed to drink without ordering food, the appeal was a little lost on me. Still, due to its proximity, I ended up here on a number of occasions. The portions are enormous and 'Murica-sized which is good, even if the beer is a little weak. Get the nachos.
The Hog Wallow Pub
Just a ten minute walk from where I lived, this place was easily my favorite spot to go and knock back a few. It's tucked away in a super suburban residential area, nestled in a pile of trees, so it really comes out of nowhere. Plus, my walk to get there snaked alongside a beautiful rushing river. The only downside was the uphill walk to get home at the end of the night. This place reminded me of Merlotte's from True Blood, and I particularly loved the cozy back patio positively packed with vegetation and greenery. This spot's great for a drink, a pub snack, and if you're into live music and pool, this is your jam.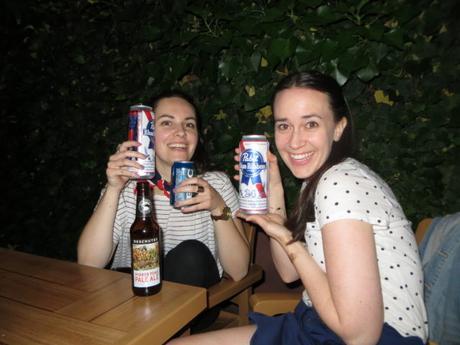 Another chain, and while bagel snobs will have a thing or two to say about me including this on my list, I am not a bagel snob, and this spot gave me just the soft and dense bagel I wanted with decadent smoked salmon shmear. They also have good coffee. I'd say this is a pretty safe bet if you're road tripping across the states and need an unnecessary but indulgent extra few hundred calories.
And if you needed a Korean fix, for bulgogi, japchae, bibimbap or mandu, look no further. There are also several Japanese items listed on the menu, and while I never had any of them, my colleagues did and I never heard any complaints. This place is a bit small, so I recommend (as does the owner) ordering in advance.
____________________________________________________________________
Don't feel bad, I'm hungry now, too. Stay tuned for even MORE mouthwatering spots in Salt Lake and the rest of Utah.