Something strange happened in Port Alberni a few weeks ago. All November and even into December, I'd grown accustomed to the incessant rain. Every morning: grey, misty skies, and a predictable downpour of cloud tears.
Then, just a week before I left to go back to the Canadian prairies for Christmas, the snow came. Large, fluffy snowflakes, the kind with just the right amount of moisture for making snowmen and really cool forts.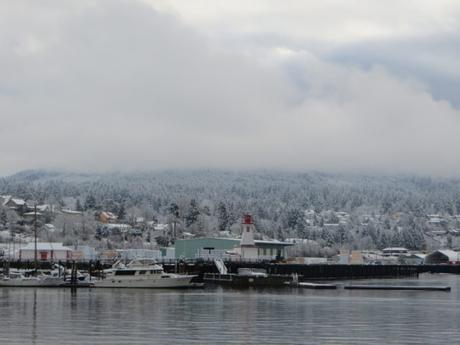 I was assured this was entirely out of the ordinary and that the snow would be gone by the next day. In fact, the snow ended up staying and created a magical white Christmas mood all around. I've written about unusual (and sometimes tragic) things happening in places once I've visited, so I told everyone this bizarre weather was because of me. The adults returned with, "The children of Port Alberni thank you."
Indeed, snow days were had. Snowmen were built. Families cozied up and braved the piles of snow that came. Having been away from winter for so long, I did not stay in. I hopped in my car and went exploring.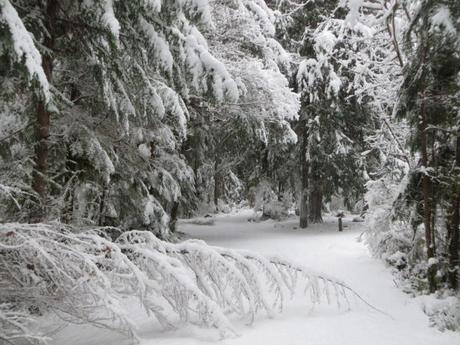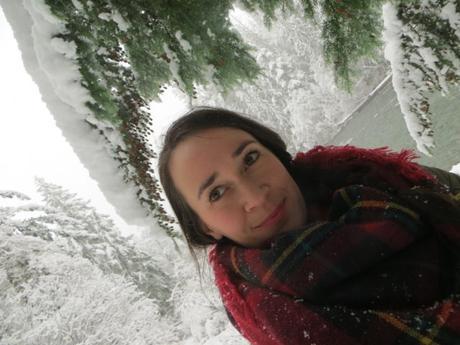 The combination of the enormous British Columbia trees and the gigantic piles of snow made me feel like I'd been transported somewhere Narnia-like. I gazed up at the sky, the trees framing my view, and the snow hit my forehead and eyes and lined my scarf. I couldn't help but smile, revelling in the incomparably fresh, cool air.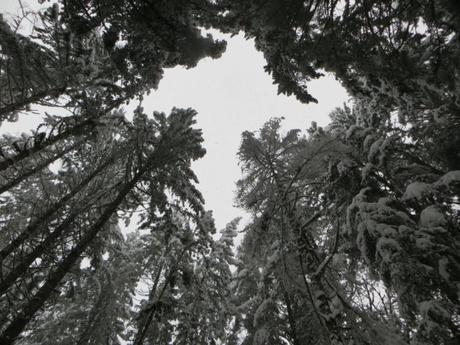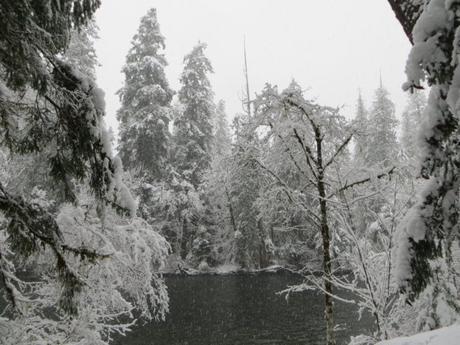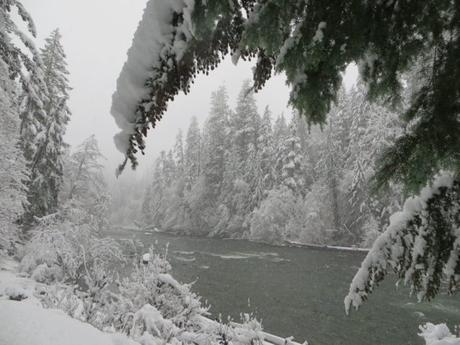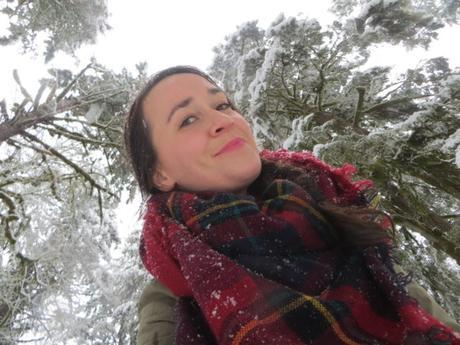 As I walked along, the weight of snow overwhelmed the trees; scattered rushes of the white stuff plummeted to the ground, stretching those branches and crashing through the bristles. At first, this startled me, but then I came to enjoy the large plumes.
Oh, and yes, I built a snowman. Maybe it was weird, being by myself in the forest, crawling around on my knees and pushing growing mounds of snow, but alone be damned. It was too irresistible.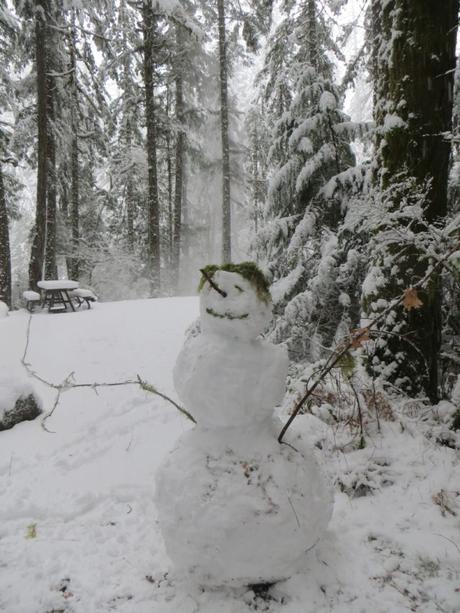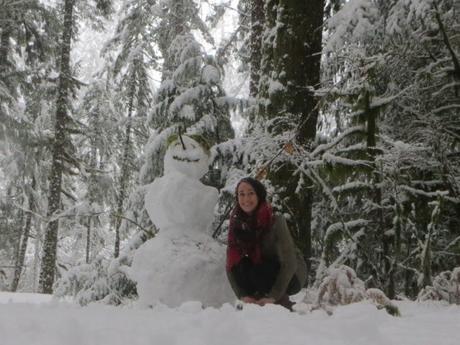 Plus… the moss in those forests make for perfect hair.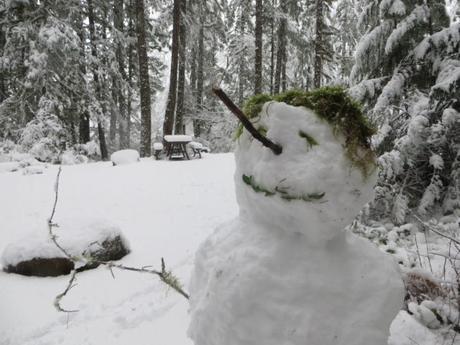 ____________________________________________________________________
How did you spend your Christmas/winter? Did you build any snowmen?