A lot of people are calling down 2016 and are ready to move on to the next chapter. While I understand why this is the general sentiment, it actually wasn't a horrible year for me. School-wise, I started my 4th and final year of optometry. Travel-wise, I visited countless new places, including three new countries and spent the bulk of this year outside Canada exploring. And personally, my guy and I have started a final countdown to the end of long distance for good!
Here's a look at some of my favorite highlights from 2016 in (basically) chronological order.
1. I turned 30, yo.
My lovely friends and I went to Proof for fancy cocktails. I got wastey-pants, and the hangover the next day reaffirmed my status as a thirty year old. More or less, I died and was reborn. That's how unforgiving that hangover was.
2. I went to Florida.
The coolest thing about my optometry friends is how spread out we all are, and while this is sometimes sad in that we miss each other loads, it spells a great opportunity for travel and visiting one another in a new place. Courtney and I went to visit a handful of our girlfriends from school while they were on externship in Clearwater, Fl. Read all about what we ate there.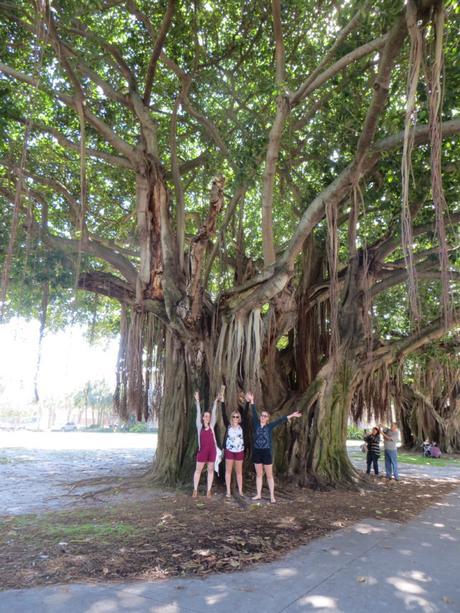 3. NEW PUPPY.
Shortly after Florida, my parents confirmed that they'd be getting a new puppy. The breed is always the same: English Bull Terrier. Lucky for me, the breeder was just a couple hours away from Waterloo. The breeder encourages human interaction with their dogs and loves visitors, so I was sure to stop by ASAP. That's my little girl down there doing a backflip.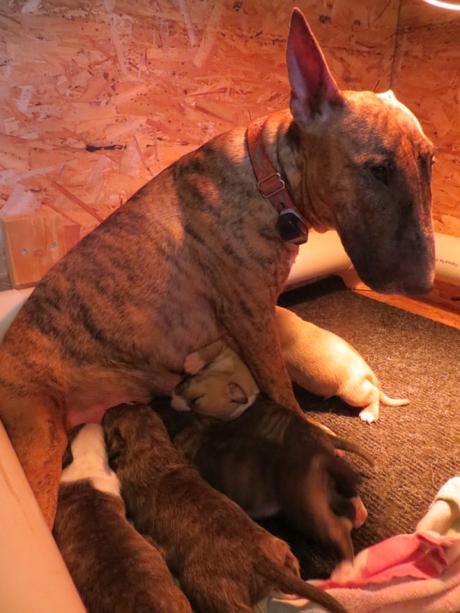 About a month later, I went back to visit again. A little bigger and a whole lot squishier.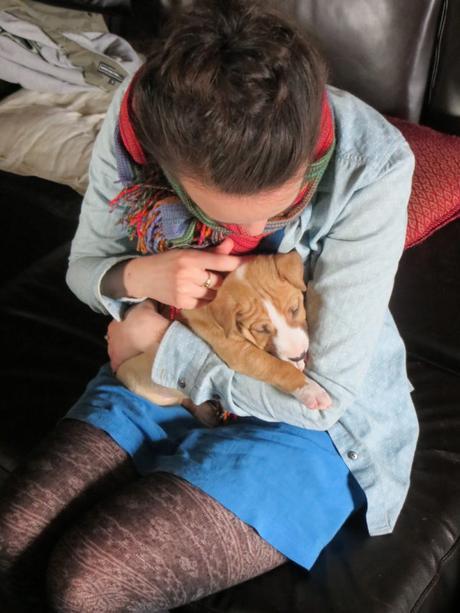 Then, about another month later, we returned to pick her up and take her home. Note my clinic coat and all the boxes behind me – not bananas. In fact, it's my life all packed away before I left for the US.
That face! Everyone, say hello to Buffy.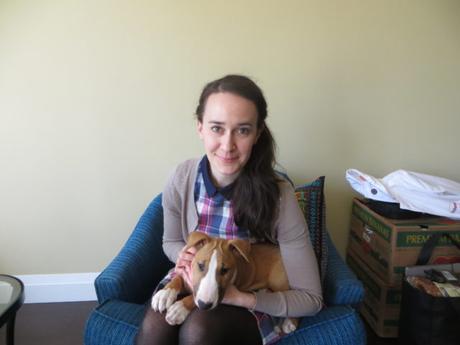 4. I lived in Salt Lake City for the summer.
Salt Lake and the experience I had there was not without its challenges, varied in all its textures, origins and ultimate outcomes. I experienced the great extremes of beauty there and some of the ugliest parts of human nature, including my own. I was pushed, but I pushed back. I made the most of the experience, and when I look back on it, my feelings are, in fact, fond. That said, I'm glad to have moved on.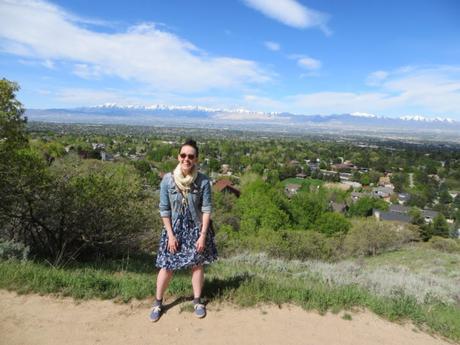 5. I went to all 5 of Utah's national parks, as well as 4 state parks and a "recreation area".
The national parks included Capitol Reef, Arches, Zion, Bryce Canyon and Canyonlands. The state parks I visited were Goblin Valley, Dead Horse, Antelope Island and Yuba. The recreation area, which was beyond spectacular and unique, was the Bonneville Salt Flats.
In order, the following photos are from Capitol Reef, Goblin Valley, Arches, Bonneville and Antelope Island.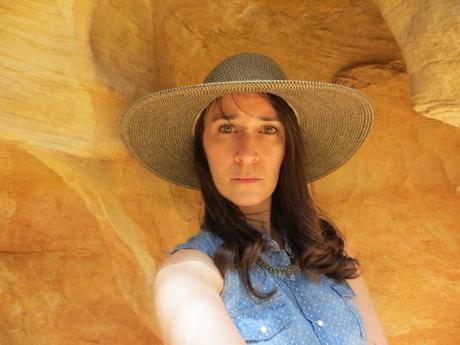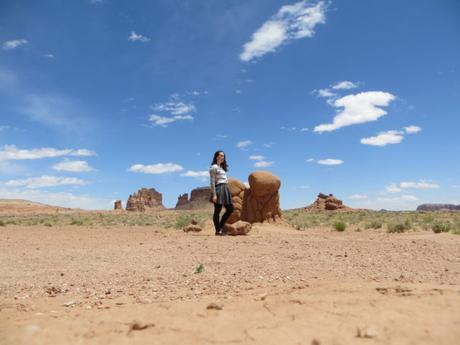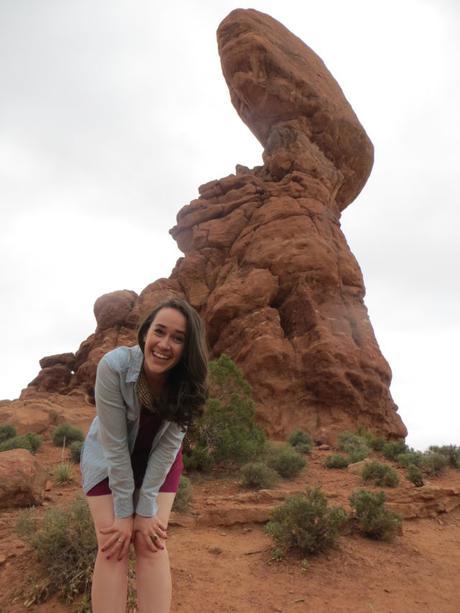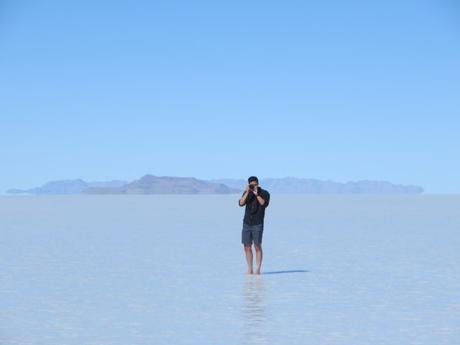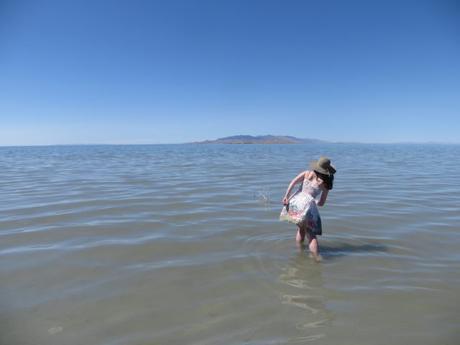 6. I drove to Vegas for a spontaneous weekend with my guy, and no, we didn't get hitched.
I wore a lot of sparkles, tried on $2000 sunglasses (because, you know, when you're "in the industry"), ate and drank everything, saw Cirque du Soleil, and we looked like this for most of the weekend: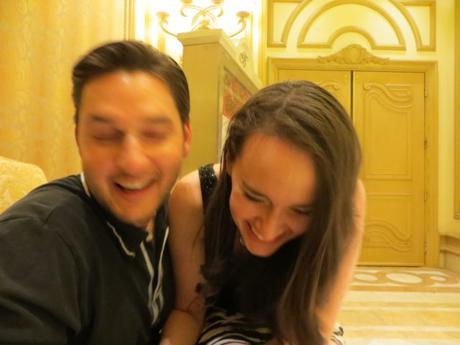 All my sparkles came from the incredible Decades of Salt Lake City. This secondhand vintage/retro shop has everything you could possibly dream up. I went there thinking "Vegas. Sparkles. Sequins." and boy, I succeeded. Said success also included this skirt: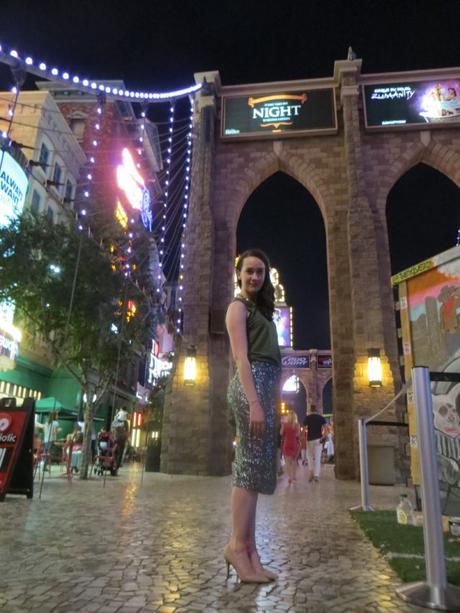 7. I went to Portland.
This was my first visit to Portland! I spent this soul-healing weekend with Victor, eating absolutely everything and laughing so much that by the end of the trip, my face was sore. We went out for custom cocktails, visited the Lan Su Chinese Garden, walked and gossiped, and spent a couple hours in Powell's Books (but I needed about a whole 24 hours in there). I'm already looking forward to reconnecting with Victor again, be it in Canada, Portland, or elsewhere!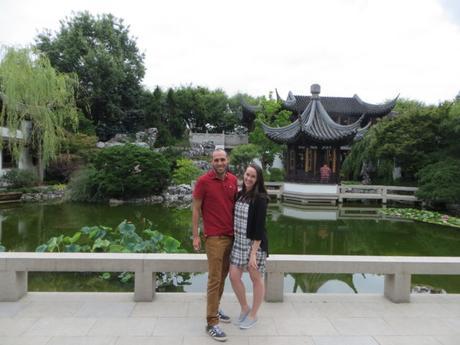 8. I had the nicest visits with some great loves this summer.
Sajid, my hunky guy and soulmate. Natalie, my cousin-sister-best friend. Victor, of course, another best friend-soulmate.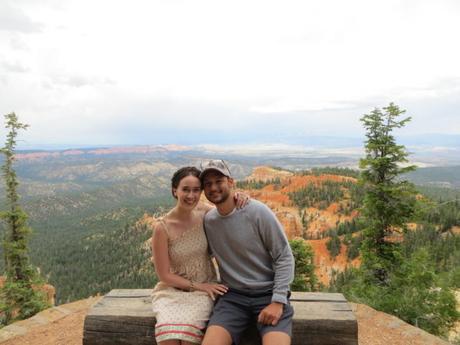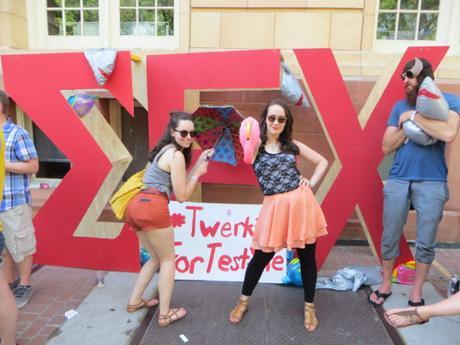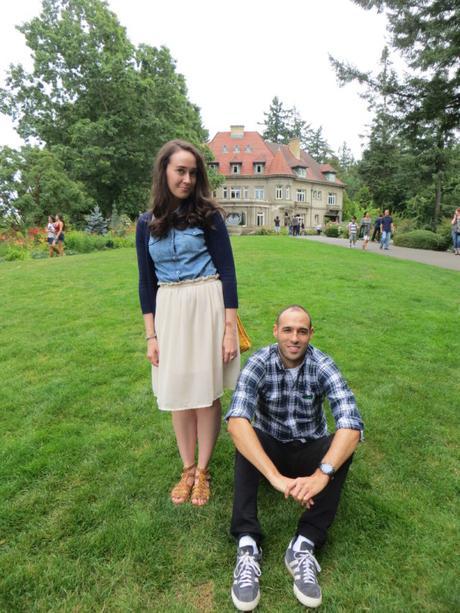 9. I went to Malawi for eyeball stuff!
I lived and worked in Malawi for 6 weeks as part of my primary care rotation in school. I took full advantage of this trip; aside from working hard in the clinic, I did two safaris, one weekend visiting tea plantations, one weekend of scuba diving and one weekend at Lake of Stars music festival.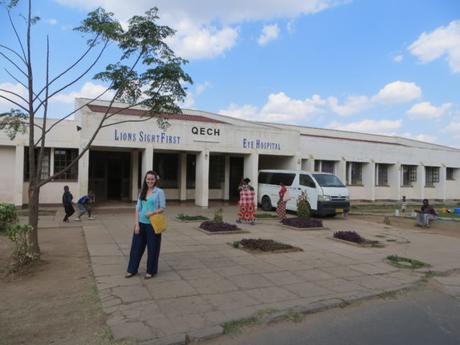 10. I went to Zambia.
For 5 days, I visited my dear friend Brian and his family in Zambia. It was his first time home in 10 years, and boy did we have a ball!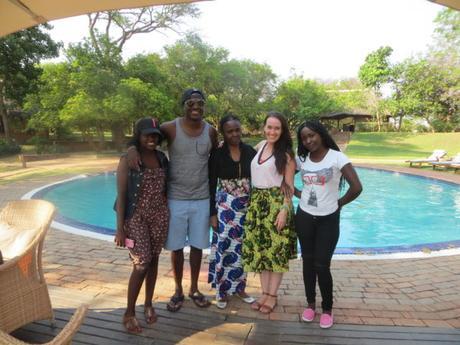 11. I squeezed in one last visit to Qatar.
As my friends Colin and Claire are leaving Qatar to move home to Ireland at the end of the year, this was more than likely my last visit to Qatar for this lifetime. Who knows though, right? Life has its ways of surprising us. I'm also looking forward to all the fun, more accessible visits we'll be able to have now that they will be living much closer!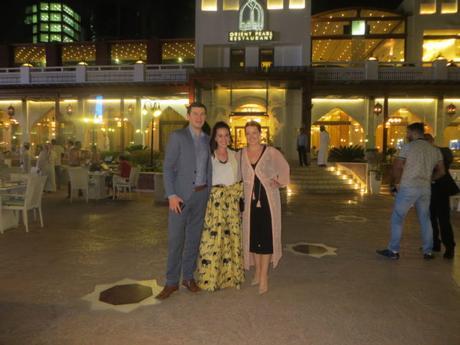 12. I went to Jamaica for eyeball stuff!
This was a very interesting and different trip compared to Africa when it comes to the eye-related work I did. I'm glad I had this exposure to a group with a long history of doing these outreach trips. I imagine I'll be back one day.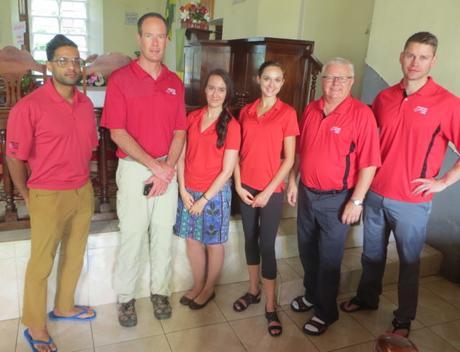 13. I climbed Dunn's River Falls in honor of my grandparents.
They did this climb when my grandfather was 70, back in the 90s. He always talks about doing it again. Since I was already in Jamaica, I had to do it for them!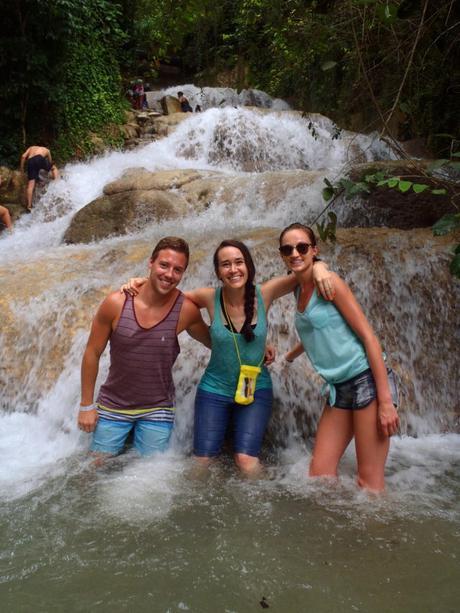 14. I moved to Port Alberni on Vancouver Island for more eyeball stuff.
As the last rotation of my primary care term, I rounded things off in Canada. There's nothing like the clean, cool mountain air out there, the constant mist, the sleepiness of this island. I'm so, so refreshed thanks to this experience.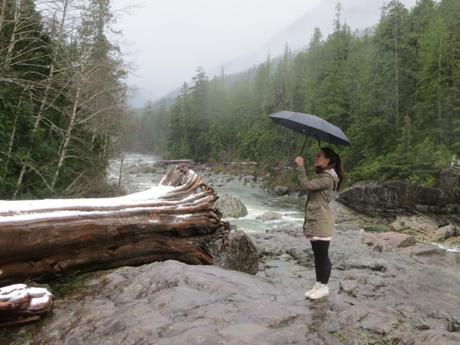 15. I rode in a seaplane.
Such thrills. I wrote about that experience here. Easily a highlight for my life.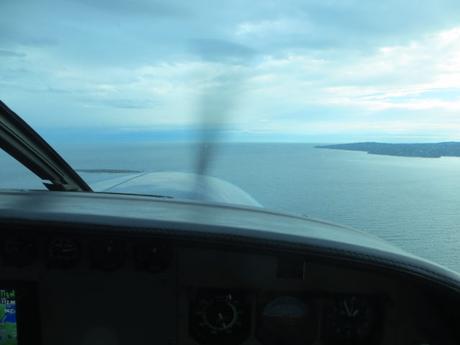 16. I went to Tofino for some fun with my guy.
We ate at Shelter, went surfing with Surf Sister and took in the drama of Long Beach. It's a pretty special place, and I'm so glad I finally got to try surfing. Next time I go, I plan to train a bit beforehand so my body can keep up to my head.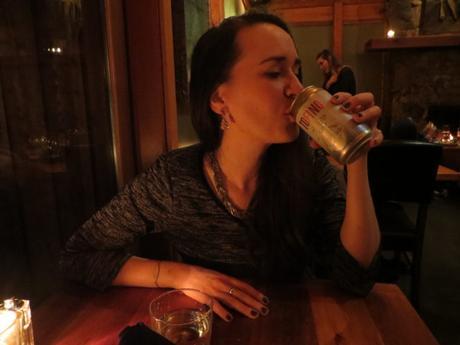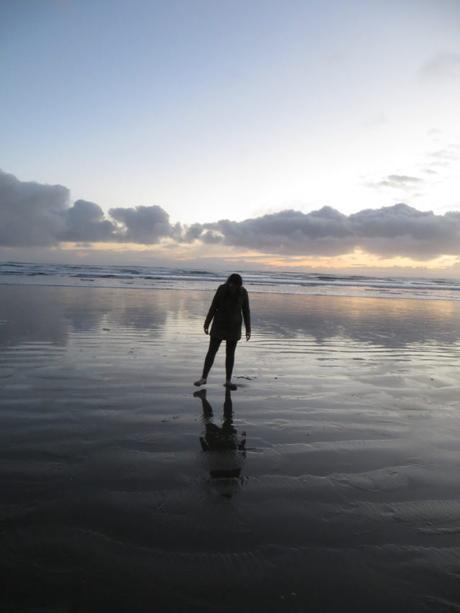 Honourable mentions
These go to all the short visits I had at home in between all my galavanting. Squeezing and loving the pets in my life, snuggles and giggles with my sweet baby niece, hugs with the grandparents, and relaxing trips to the lake. An upcoming mention will be Christmastime at home, something that gets me pretty weak this time of year.
____________________________________________________________________
Please like my Facebook page, and follow me on Twitter & Instagram.
I hope 2017 is a bright one for us all.