I don't know about you, but I love a good Tex-Mex dish, especially in casserole form. When the weather is cold and dreary the go-to dinner options in our home are casseroles, soups and stews or a good roast. Anything that warms you up and can be put into one pan or pot and be done is what I'm talking about!
My Tex-Mex "Lasagna" was born out of our love of the flavors of Tex-Mex or Mexican food and the fact that we were tired of tacos. This delicious casserole style dish is made with layers of corn tortillas, savory ground beef, cheese, beans and some other tasty ingredients. It's the perfect "man meal"..my boyfriend often eats more than one piece and then brings it to work the next day for lunch. The leftovers are even better the next day!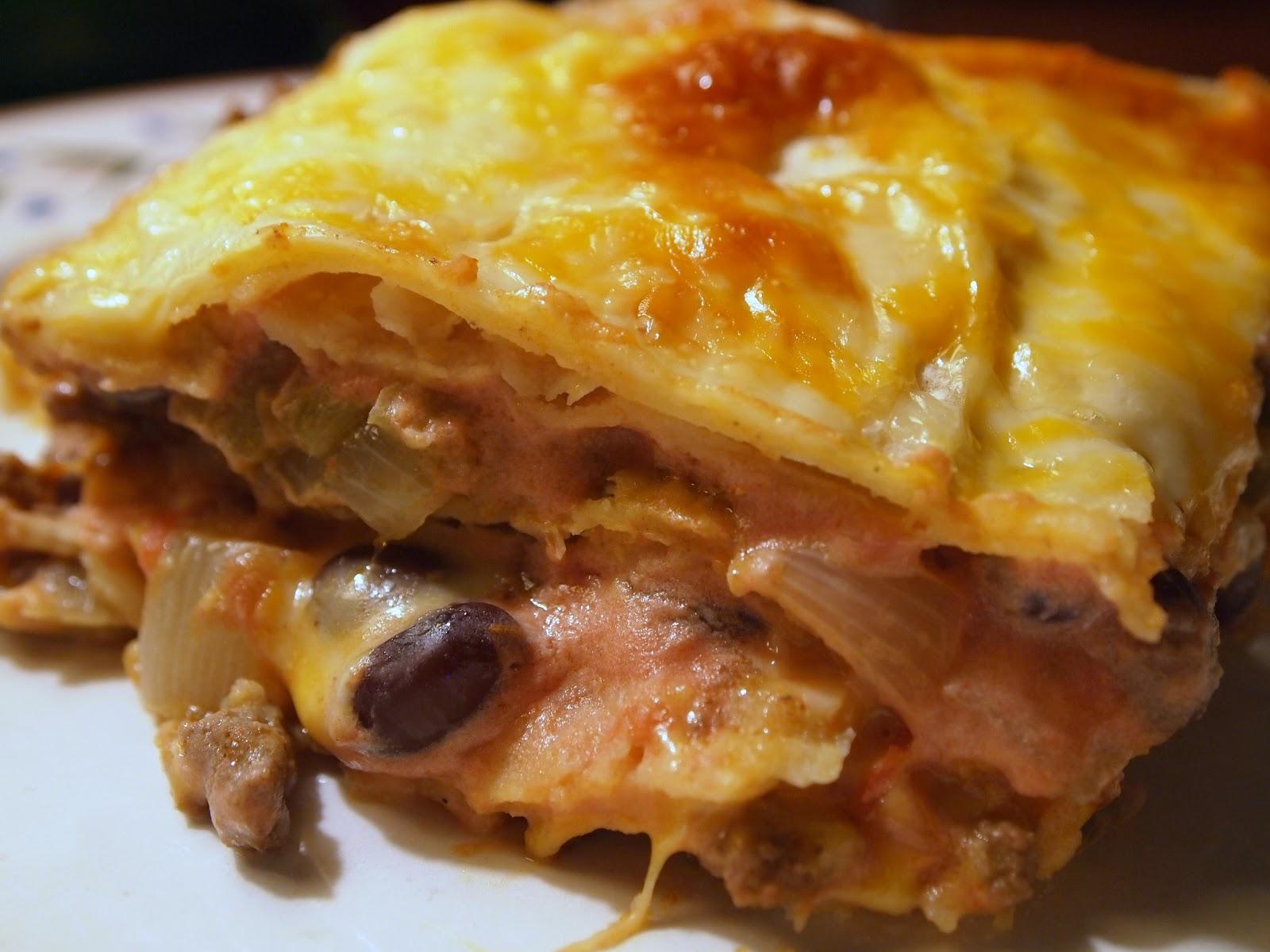 When assembling the "lasagna", have all of your components ready in their separate bowls. This will make the assembly process much more quick and efficient.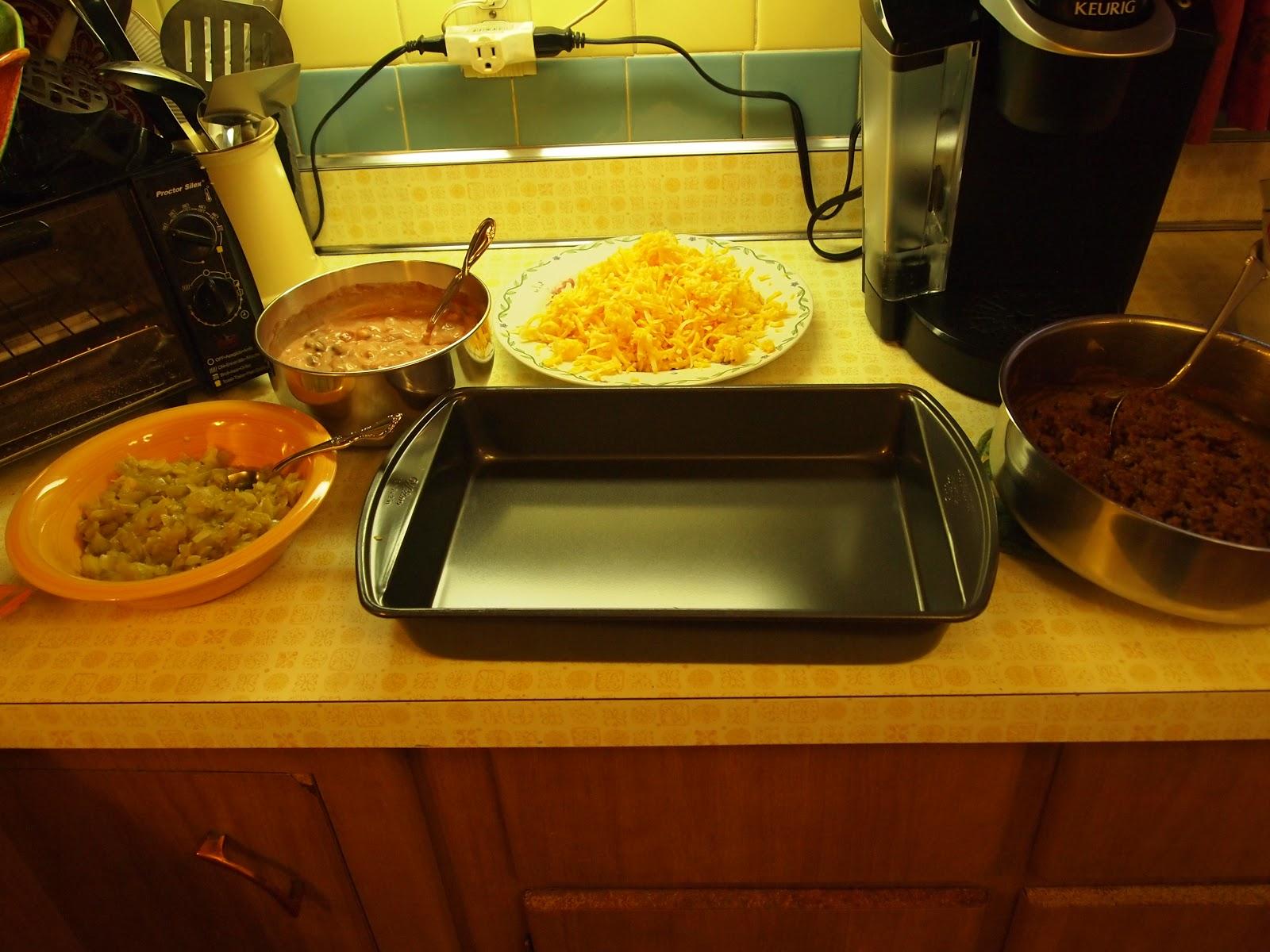 Tex-Mex "Lasagna"
1 T Olive Oil
2 Small Onions, diced
2 Garlic Cloves, grated or minced
2 (4 oz.) Cans Green Chiles
2 lbs. Ground Beef
2 Packs Reduced Sodium Taco Seasoning
1 1/2 cups Water
15 oz. Can Black Beans, rinsed
16 oz.  Mild Salsa
8 oz. Container of Sour Cream 
24 Small Corn Tortillas
3 cups Colby Jack Cheese, shredded
1) Preheat oven to 350 degrees F. 
2) In a large saute pan heat olive oil over medium heat. Add the onions and garlic and cook for about 5 minutes until translucent. Add the green chiles and cook until heated through. Remove to a bowl and set aside. 
3) Turn heat up to medium-high and using the same pan brown the ground beef. Once completely browned, drain and return to pan. Add in the taco seasoning packets and the 1 1/2 cups water. Cook until all meat is coated in the sauce and thickened, as if you are making tacos. Turn off heat and set aside.
4) In a medium sized bowl combine the black beans, salsa and sour cream. Set aside. Grate your cheese if not pre-grated and set aside.
5) Using a 13 x 9 cake pan or casserole dish begin the assembly process (I made three total layers). On the bottom place a couple tablespoons of the onion and chile mixture. Next layer will be six corn tortillas (it's okay if they over lap), then the ground beef, onion and chile mixture, black bean and salsa mixture, top with cheese. Repeat layering process two more times, but on the last layer don't use the cheese on the bean and salsa mixture. Instead use the last six tortillas and then cover those in the rest of the cheese. Like here: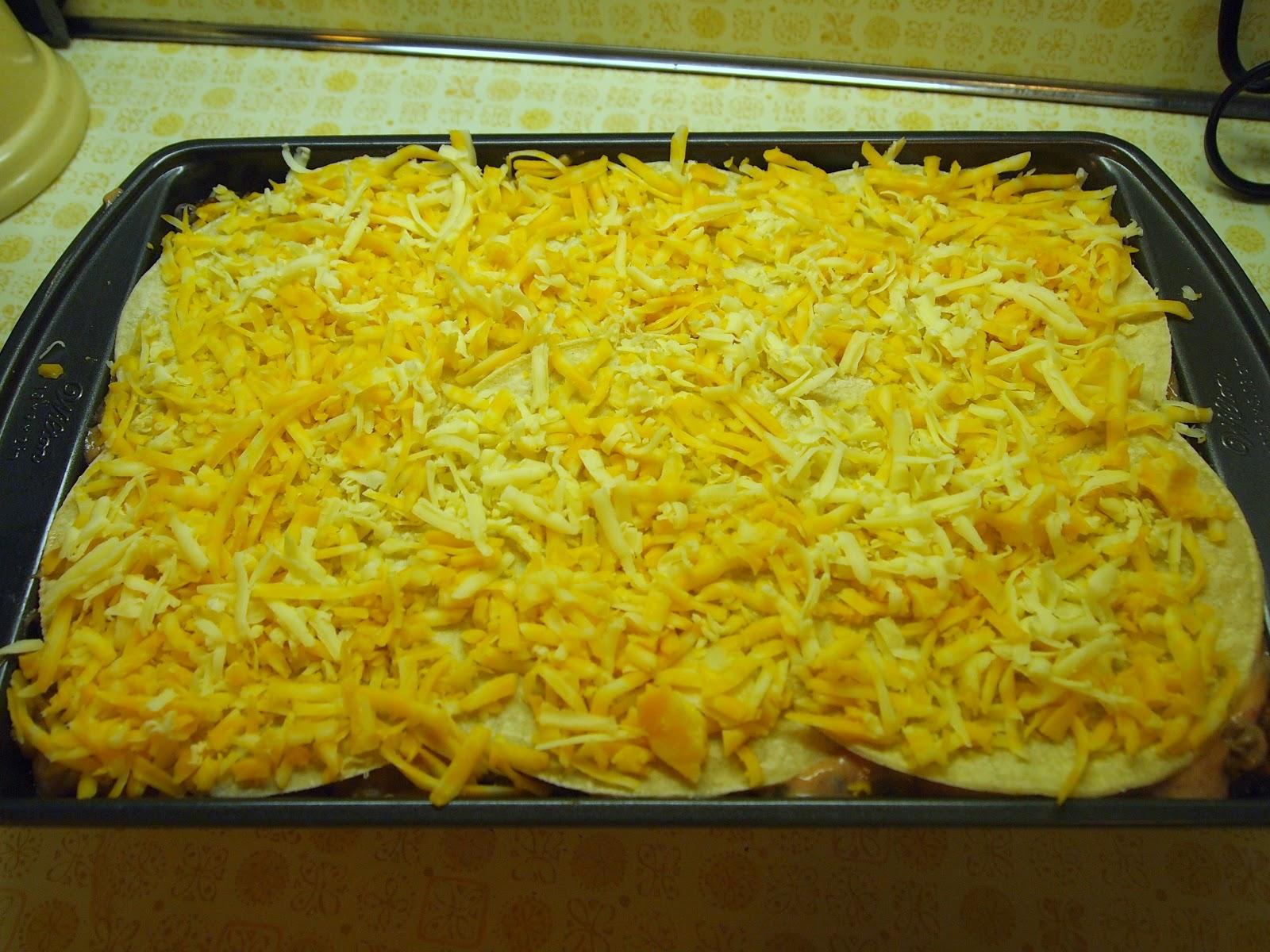 6) Cover the "lasagna" with foil and bake at 350 for 30 minutes. Then increase oven temperature, remove the foil and bake for 15 more minutes. Remove from oven and let sit for 15 minutes before slicing. This made 12 good sized portions.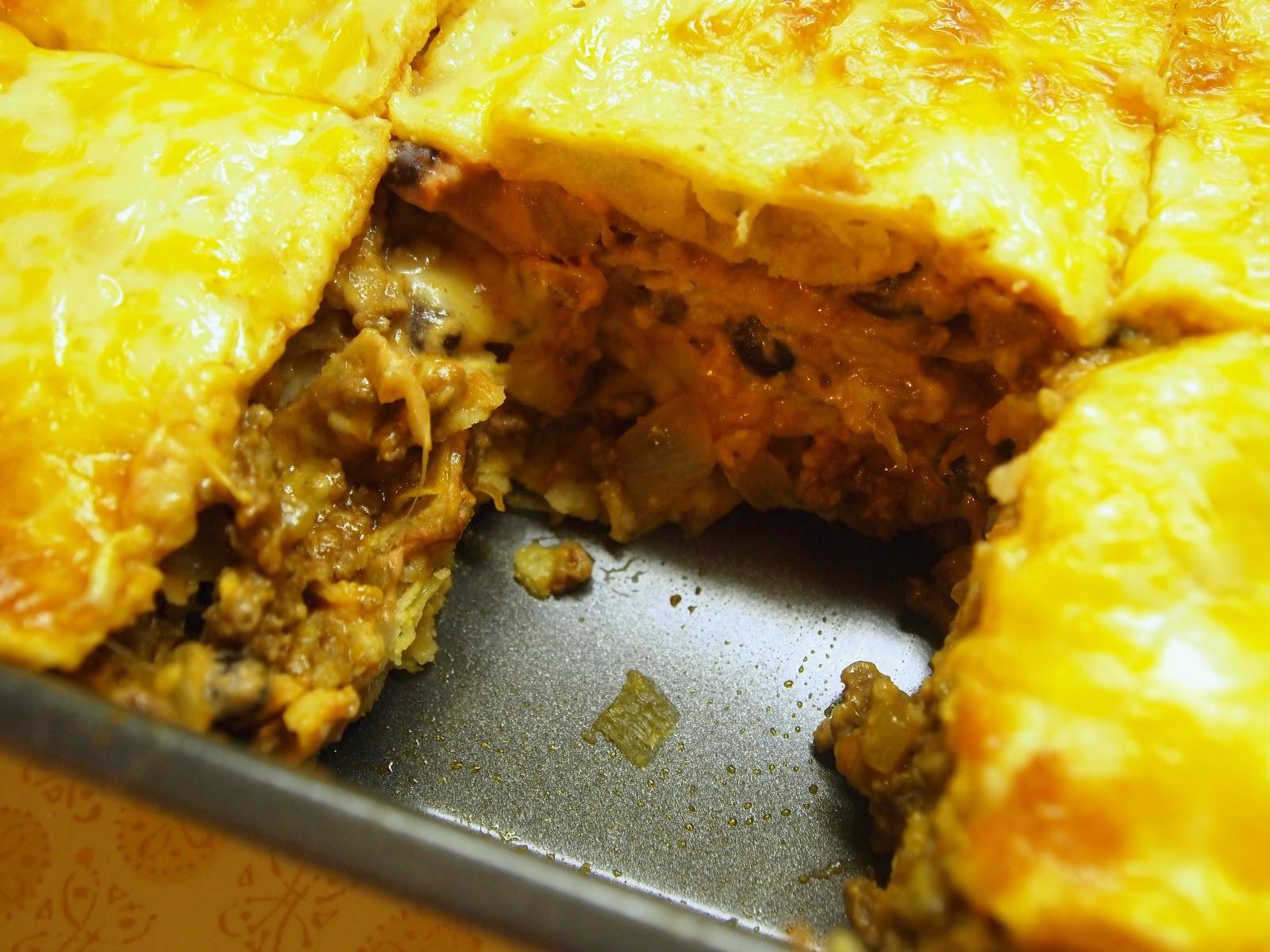 Serve this up with a small green salad and a dollop of guacamole and you will be in Tex-Mex bliss. I also recommend a slice of fresh lime on the side and maybe a margarita...or two!