Teaser Tuesday is a weekly feature by MizB of Should Be Reading where you share two (2) teaser sentences from your current read to try to entice others to want to seek it out. All you have to do is to grab your current read and open to a random page. Then pick and share two teaser sentences from the page without including spoilers. And lastly, include the title and the author of the book to encourage participants to add the book to their TBR lists.
---
I'm sharing today an excerpt from Emlyn Chand's Farsighted. The following teasers was taken from pg. 207.
He sends gusts of wind out at random. Glass shatters around the room.
---
ABOUT THE BOOK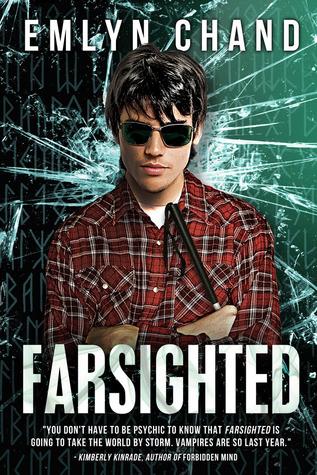 RELEASE DATE. November 24, 2011
PUBLISHER. Blue Crown Press
---
SYNOPSIS. Alex Kosmitoras's life has never been easy. The only other student who will talk to him is the school bully, his parents are dead-broke and insanely overprotective, and to complicate matters even more, he's blind. Just when he thinks he'll never have a shot at a normal life, a new girl from India moves into town. Simmi is smart, nice, and actually wants to be friends with Alex. Plus she smells like an Almond Joy bar. Yes, sophomore year might not be so bad after all.