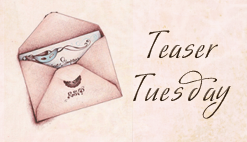 Teaser Tuesdays
is a weekly bookish meme, hosted by MizB of Books And A Beat.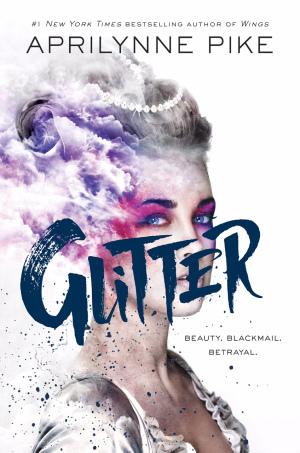 Glitter
by Aprilynne Pike
Expected Publication Date:
October 25th, 2016
Publisher:
Random House Books for Young Readers
Page Count:
384 pages
Goodreads
|
Amazon
 |
Barnes and Noble
|
IndieBound
*This quote is from the ARC and finished copies may differ*
Outside the palace of Versailles, it's modern day. Inside, the people dress, eat, and act like it's the eighteenth century—with the added bonus of technology to make court life lavish, privileged, and frivolous. The palace has every indulgence, but for one pretty young thing, it's about to become a very beautiful prison.
When Danica witnesses an act of murder by the young king, her mother makes a cruel power play . . . blackmailing the king into making Dani his queen. When she turns eighteen, Dani will marry the most ruthless and dangerous man of the court. She has six months to escape her terrifying destiny. Six months to raise enough money to disappear into the real world beyond the palace gates.
Her ticket out? Glitter. A drug so powerful that a tiny pinch mixed into a pot of rouge or lip gloss can make the wearer hopelessly addicted. Addicted to a drug Dani can sell for more money than she ever dreamed.
But in Versailles, secrets are impossible to keep. And the most dangerous secret—falling for a drug dealer outside the palace walls—is one risk she has to take.
My Teaser
He takes his time, pulling his gloves off, then running a fingertip up my arm to the stripe of skin between my own glove and sleeve. The touch of his skin against mine makes me feel ill. "You're as tangled up in this as anyone," he whispers. "Conspiracy, aiding and abetting, tampering with evidence." - Kindle E-ARC location 418 of 4402
I am LOVING this one! I got it off of Netgalley and was initially drawn to it by the cover which is GORGEOUS! I love that girl's eye makeup. It kind of reminds me of
Gossip Girl
meets
Cinder
so far and I'm really digging it. I highly recommend this one so far! Although, I'm only 10% in, but still!