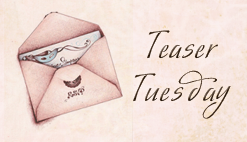 Teaser Tuesdays
is a weekly bookish meme, hosted by MizB of
Should Be Reading
.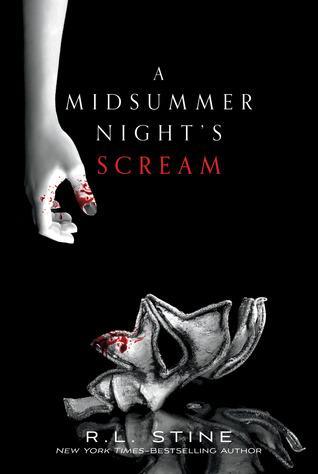 A Midsummer Night's Scream
by R.L. Stine
Expected Publication Date:
July 2nd, 2013
Publisher:
Feiwel & Friends
Page Count:
250 pages
Goodreads | Books Inc.
The master of horror takes on the master of theater!
Get ready for laughter to turn into screams in R.L. Stine's re-imagining of Shakespeare's classic romantic comedy A Midsummer Night's Dream.
Everyone knows that Mayhem Manor is cursed. After production on the horror film was stopped due to a series of mysterious deaths, it became a Hollywood legend--which makes it perfect for Claire and her family. If they can successfully finish the film, it should be enough to save their ailing movie studio.
Sure, the old haunted house is creepy, and strange stuff has been happening, but this is Claire's chance. Her chance to become the movie star she's always dreamed and her chance to finally convince her friend Jake that she is girlfriend material. Of course, the fact that Jake thinks he's in love with her best friend, Delia, who is crushing hard on Jake's friend Shawn, who insists on following Claire around, could be a problem, but Claire is sure she can figure it out. After all, the course of true love never did run smooth.
But once shooting starts, "creepy and strange" morph into "bloody and deadly," as the lines between film and reality begin to blur...
My Teaser
"One hand on the wheel, one hand around Darlene's shoulders, Tony pounded the gas pedal, and the van roared over the bumps and pits of the narrow dirt road. Leaning against the window on Darlene's right, Sue gritted her teeth and absorbed every jolt and jerk in silence. Tony was driving too fast, trying to impress Darlene, and Sue had to fight down her fear." - ARC page 3
Is anyone else super excited for R.L. Stine's new book?!?! Me too :)