Teaser Tuesdays
 is a weekly bookish meme, hosted by MizB of Should Be Reading. Anyone can play along! Just do the following:
Grab your current read
Open to a random page
Share two (2) "teaser" sentences from somewhere on that page
BE CAREFUL NOT TO INCLUDE SPOILERS! (make sure that what you share doesn't give too much away! You don't want to ruin the book for others!)
Share the title & author, too, so that other TT participants can add the book to their TBR Lists if they like your teasers!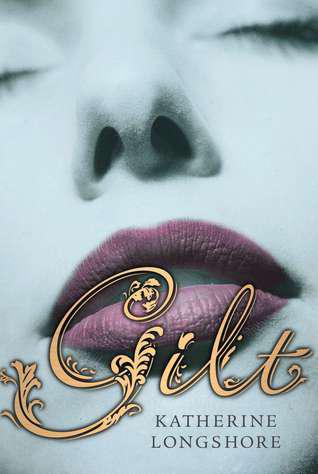 This week's teaser is from...
Gilt
by Katherine Longshore!
" 'You're not going to steal anything.'
I left the question - Are you? - off the end of the sentence. But Cat heard it anyway.
'Of course not.' She paused to look at me, shadows eclipsing half her face, blue eyes glittering in the miinlight from the tall, narrow windows of the upper gallery. "I could be flogged. Or pillorie. Or have a hand cut off.' " (Page 3).
* This quote is from an uncorrected ARC. Quotations in the final copy may differ. *
I haven't started reading this one yet, but as soon as I finish Struck I'm definitely going to get to it! This teaser is actually the first few sentences of the entire book :) I can't wait!!!