Teaser Tuesdays
 is a weekly bookish meme, hosted by MizB of Should Be Reading. Anyone can play along! Just do the following:
Grab your current read
Open to a random page
Share two (2) "teaser" sentences from somewhere on that page
BE CAREFUL NOT TO INCLUDE SPOILERS! (make sure that what you share doesn't give too much away! You don't want to ruin the book for others!)
Share the title & author, too, so that other TT participants can add the book to their TBR Lists if they like your teasers!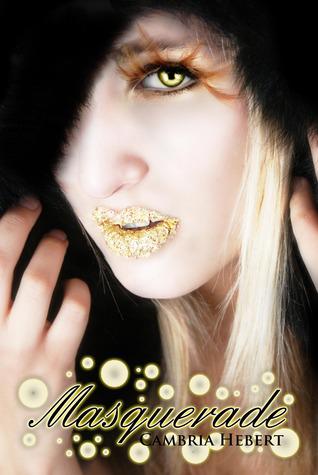 This week's teaser is from... Masquerade by Cambria Hebert
"He waited until I was in the house with the door closed and locked before he left. Once upstairs I did my nightly routine, pausing in front of a mirror before getting in bed. I stared hard at the jagged scars on the side of my face. Scars that could have been made by an animal... I searched every corner of my mind for a memory from that night, even a brief one. There was nothing" (85)
*This quote is from an uncorrected proof. Quotations in the final copy may differ*
*****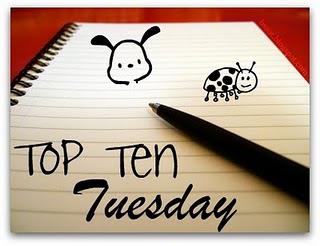 Top Ten Tuesday is hosted by The Broke and the Bookish
Top Ten Books On My TBR List for WinterI don't even know where to start with this one.... 
1.
Anna Dressed in Blood
by Kendare Blake: I've had this book sitting on my shelf for awhile now, so I'm really looking forward to reading it and finding out why it's so awesome!2.
Anna and the French Kiss
by Stephanie Perkins: Everyone has read this book, so it's time I did too!3.
Lola and the Boy Next Door
 by Stephanie Perkins: Same goes for Lola, seriously, why haven't I read these books??4.
The Maze Runner (Maze Runner Trilogy, Book 1)
by James Dashner: My best friend is almost done with the trilogy and she needs someone to talk about them with, so I definitely have to read the first two at least!5.
Thirteen Reasons Why
by Jay Asher: Audris just sent me this one, and I've only heard good things!! I'm definitely excited :)6.
Shade (Shade, Book 1)
by Jeri Smith-Ready: Liza sent me this one awhile ago, and I feel bad for not reading it sooner.. it definitely sounds like it's going to be awesome!7.
You Are So Undead to Me (Megan Berry, Book 1)
by Stacey Jay: I just bought this one, but everyone says it's really good! It's pretty short, so I'll try to get it read on a quiet rainy day.8.
Everneath
by Brodi Ashton: Well, I need to write up my review before January, and I am SO EXCITED to read this one :) Need I say more?9.
Pandemonium
 by Lauren Oliver: I can't wait any longer to dive into this one. I need to read it. Now.10.
Under the Never Sky
 by Veronica Rossi: Since I finally have an ereader I can fully enjoy this book!! Definitely starting it soon :)
What's on your list this week? Leave some links!