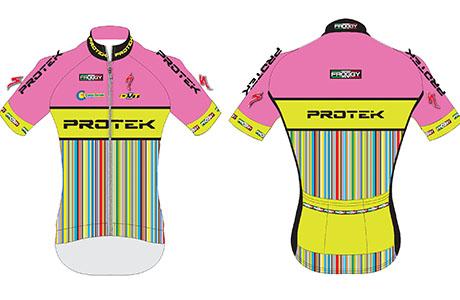 Source: press release
(GOOGLE TRANSLATE)The TEAM PROTEK has unveiled the new jersey ahead of 2014. Made from FROGGY LINE the new uniform will be slightly different than that of last season, although the sponsor will remain substantially unchanged.
The formation of the Marche, which this year celebrates the return of the registration UCI in Italy, has officially announced today the jersey for the new season and her team of athletes.
2014 Roster:
PERIKLIS ILIAS (GRE) - Elite
TIAGO FERREIRA (POR) - Elite
KEVIN KRIEG (SUI) - Under 23
ANDREAS FUCHS (AUT) - Under 23