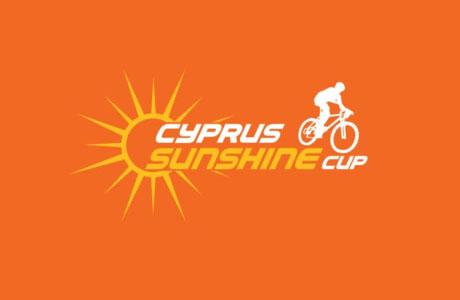 Source: press release
Same image as the day before at the Cyprus Sunshine Cup. In Lythrodontas the two Swiss Giant Biker Fabian Giger and Jolanda Neff took also the third stage at Afxentia stage race. After 39,9 kilometer Giger let his Swedish team mate Emil Lindgren and Ondrej Cink (Cze) behind him and Neff beated Annika Langvad (Den) and Adelheid Morath (Ger).
The winner were the same, but the game played on this stage was another. In men's competition a nine man leading group split in the eight kilometer uphill single trail. The strong Jan Skarnitzl (Cze, Sram Rubena Trek) and Fabian Giger were dominating, following by Ondrej Cink (Multivan-Merida) and Emil Lindgren. The Four reached the top of the mountain at Kionia Picnic Place more or less together. Lindgren had a small gap, but could close in the downhill.
Around ten kilometres to go, there was a short climb again and Giger took that for an attack. He left the group behind, later Lindgren could follow. Jan Skarnitzl, after flatting the day before, had bad luck again. Five kilometer to go, he got problems with his gear and could not push that hard anymore. So, he came into fourth place,  
"Skarnitzl again was super strong and he delivered a super speed in the uphill single track. I could take advantage of another short climb and get another win. Everything worked out perfect today, it was cool and I had a lot of fun", Giger commented.
For Emil Lindgren his second position was a kind of compensation for the day before, when he flatted early. "That shows, that I could be in front yesterday as well. I felt really good. In the uphill the others were a bit stronger, but I was able to come back. Nice success for the team today", he said. Lindgren was 7,8 seconds back.
Ondrej Cink 39 seconds back could defend his second place in the overall. "I tried to control Fabian and it was okay. Only the last few kilometres I had no more power to follow. At least I am happy to stay in second place overall", Cink said, who now has 49 seconds difference to leader Giger.
Jan Skarnitzl came into fourth, 48 seconds down. That brought him into fifth place again, three seconds behind Julian Schelb (Multivan-Merida) and six behind Florian Vogel  (Sui, Scott-Odlo). Schelb and Vogel crossed the finish line on fifth and sixth place, 2:11 minutes down, right before Marco Fontana (Ita, Cannondale Factory Racing), with three seconds more.
Young gun Julian Schelb again was able to convince, even if he confessed, that in first part of the race, he got sometimes into troubles. "I struggled in the beginning, but in the middle of the single trail uphill to Kionia, suddenly I could push more. I am happy again", he said.
Vogel, who got cramps at the end, stays third (+2:29), three seconds in front of Schelb.
Women: Neff overtakes Morath in the downhill
In the women's peloton Jolanda Neff should be crowned as Downhill Queen. The 21 years old Swiss used the long single trail downhill to the Mantra tou Kampiou picnic place for her attack. But in opposite to yesterday she had to compensate a gap to Adelheid Morath. It was around 30 seconds, Neff was behind Adelheid Morath, when they reached the top of the course.
"For me it was clear, that Jolanda will pass me. I tried to ride safe. I am not so far, that I can compete with Jolanda in the downhill and on the winding dirt road I was not able to push hard", Morath explained. "But I am really happy. Everything is like it should be at this time." The German lost 2:16 minutes to Neff.
Annika Langvad was talking about an "own race" she did. "I am not yet in a really race mode. I don't want to get completely exhausted. The Afxentia stage race is a part of my preparation for the Cape Epic and therefore it is perfect. It's comparable, the dryness, the stones and so on", she said after finishing 1:29 behind Neff.
Jolanda Neff increased her lead up to 4:02 minutes on Langvad and 4:57 to Morath. "I had a lot of fun, it was really cool. Let's see what happens tomorrow, but I hope, that I can defend the lead. I had a pretty good winter, but before the first race you never know. I am happy, that everything feels that good", Neff told.
Sabine Spitz (Haibike) missed the leading trio, but was riding a in a confortable fourth position, 4:45 minutes back. "I felt not bad. At the beginning it was a bit turbulent. But for me at least it is okay. Good to have strong team mates as well", she said, while pointing on Kathrin Stirnemann, who finished fifth (+5:46).