I enjoy going out on the weekends to get away from home and work.
Occasionally I like being a homely girl, but more often than not, getting away from home is just a relaxing thing for me.
I can get more lethargic staying at home. And maybe I'm just lucky to have a boyfriend who can go cafe hopping or shopping trips with me. I do know of couples who just stay home all day and never get bored and I wonder how did they do that! haha!
For me, I need to spend lots of quality time with the partner to feel love!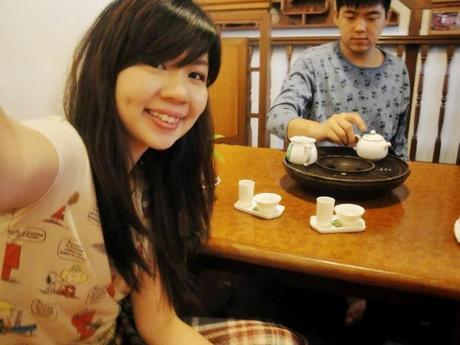 On a lazy Sunday, my boyfriend brought me to Tea Chapter for some Chinese tea appreciation.
Just look at my boyfriend's contented look! hahaha.
Anw, I'm in my tee shirt because lazy days call for lazy look. And I look like a kiddo in a tee shirt….ehh not a good thing huh?
Maybe that's the reason why I always avoid wearing tee-shirts. They just made me look insanely young.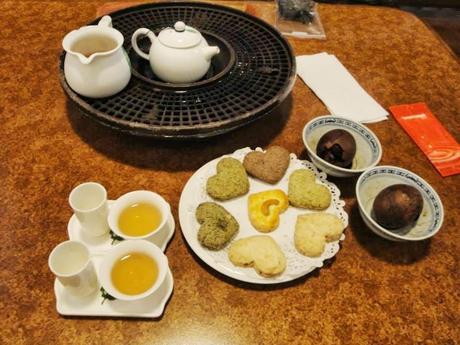 We had some cookies and tea leaves eggs which were damn awesome!
As we are really beginners to tea appreciation, they had someone to serve us and to teach us the proper way to brew and drink the tea.
It was really fun as we took turns to serve the tea to each other. Haha!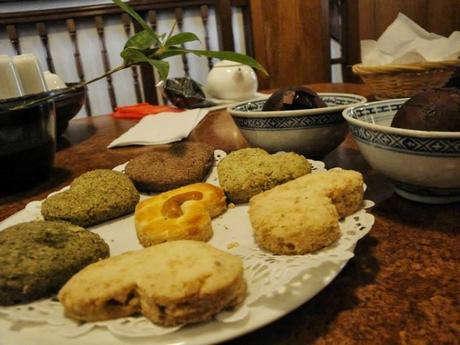 If you are looking for a different kind of tea session at a rather cosy and quiet place, Tea Chapter is where you should check out!
Tea Chapter
9 & 11 Neil Road, Singapore 088808