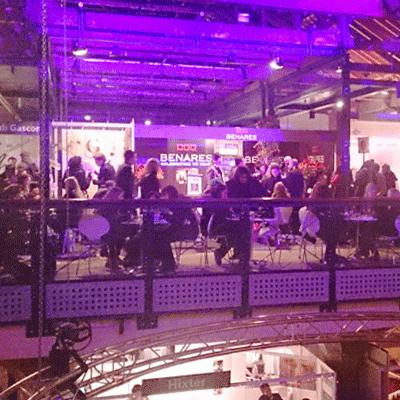 Back in 2011 I secured some work experience during the set-up of Taste of Christmas when it was situated in Excel. During that time I wrapped hundreds of presents, decorated numerous Christmas trees, and even decorated a dedicated Jamie Oliver section. I got to go around the show when it opened, finding stalls offering delicious food and drink samples in a large and modern Excel exhibition hall. I was intrigued to find that in 2013 it had moved to the historical Tobacco Docks in Wapping, East London.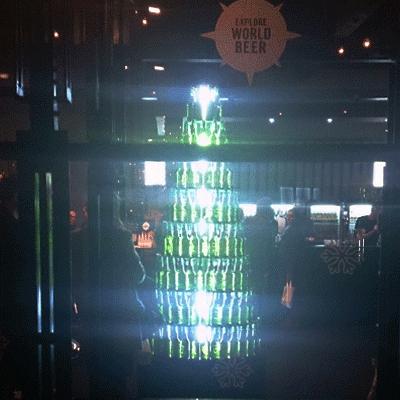 The Tobacco Docks are old disused brick docks full of small rooms. Outside a ship stands covered in fairy lights, and people walk around with bags of edible goodies, drinking wine and cider. In the distance there's a the Shard contrasting with the old docks, and yet the atmosphere is electric. Full of excitement we entered the docks and were sensually assaulted. From delicious smells, live music and colourful offerings, it was difficult to know what to look at first.

Exploring room after room we uncovered chocolates, cheeses, wines, gins and meat. Carry on walking and you'll also find beers, ciders, breads, cakes and biscuits. At the top of the docks there's a programme of chefs cooking different meals and cuisines, and next to that a range of top London restaurants had set up stalls and were selling mini meals at a fraction of the price.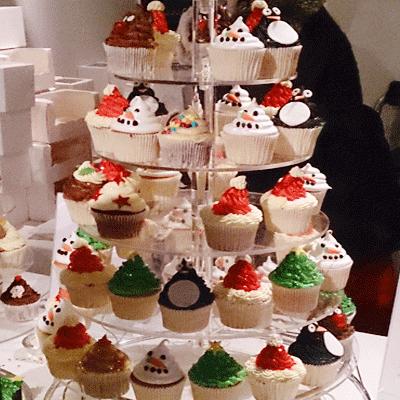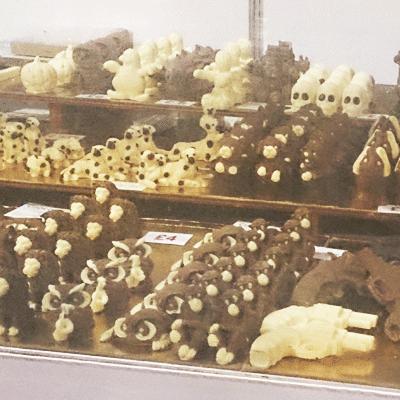 Each room offered a different atmosphere with varied culinary delights, but part of the challenge was trying to identify which areas we had and hadn't seen. There wasn't a logical pattern or path to follow, resulting in us going round twice just to ensure we saw everything, which actually proved quite difficult as it was very busy, and as the night went on it became increasingly difficult to get past herds of tipsy people. Towards the end of the night it was more like a typical after-work London pub in some areas, which sadly also included smokers. As such this is not a good place to bring children, and the stairs would make manoeuvring a buggy or wheelchair difficult.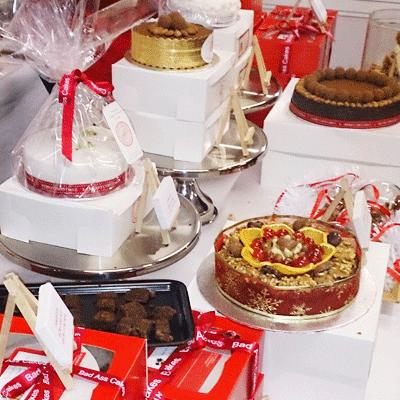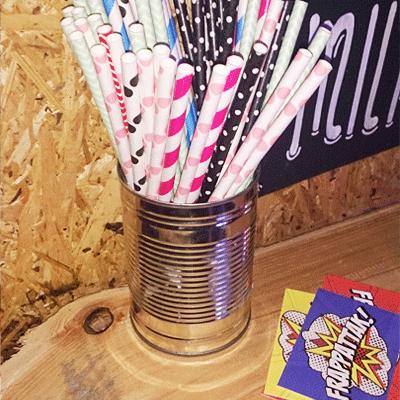 However overall we were very happy with Taste of Christmas. We had bought 2 bags full of food, from sausages to Spanish omelette, Cadbury's chocolate biscuits to mini pancake puffs. We also ate enough food and samples to fill ourselves, and yet despite of this we hadn't spent more than £20-25 each.

The main financial outlay for most would have been the entry tickets which were a staggering £26 each. I luckily got a pair of free tickets, and wouldn't have gone to Taste of Christmas if I had to pay more than £10. I did see tickets for sale on discount sites such as Groupon, but I still felt they were too expensive. I also don't feel the live music added to the experience, and maps would have helped us find our way around. Otherwise we enjoyed ourselves a lot and look forward to going to Taste of Christmas 2014.