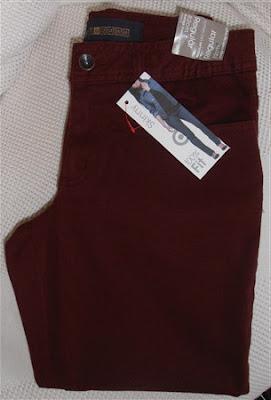 If anyone is after a cheap and cheerful pair of coloured jeans this winter, I picked up this fantastic pair at Target last week. The jeans are the Ladies Casual Woven Coloured Skinny Jean in Wine RRP $39. The day I was there they also had 20% off full priced women's wear so I scored them for a measly $31.
If you were unsure of the quality of the Kmart Russet Jeans I posted about a few weeks ago you may want to check these out. I believe they are a softer and thicker denim than the Kmart brand jeans with a little more stretch in the fabric.
One suggestion I have is try on your normal size and the next size up. I am normally an AUS 8 but ended up purchasing an AUS 10. I found the next size up to be more comfortable. Make sure you check these out sooner rather than later.