Day 2 of the Toronto Comicon! I gave my two remaining weekend passes to my co-worker, Keisha, and her husband. He was really excited to see Giancarlo Esposito. While he waited in line to get his DVD autographed, Keisha and I wandered the con.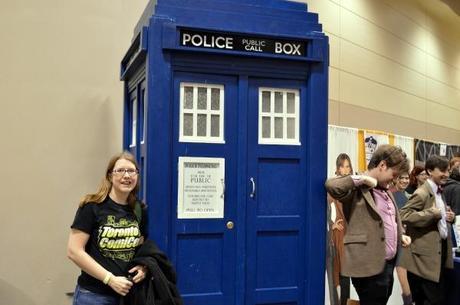 Me with a life-size replica of the TARDIS from Doctor Who! Also, a couple eleventh doctors was having a little dance party off to the side. And yes, I am wearing one of the shirts I won.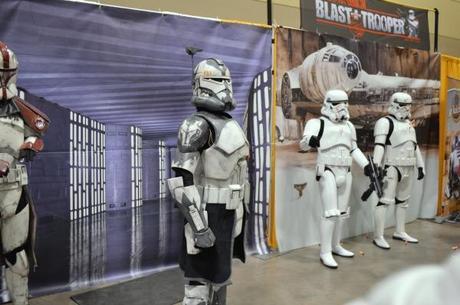 Storm troopers who were shot with suction cup lasers for charity.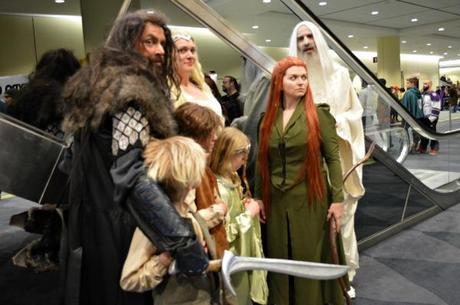 Middle Earth cosplayers looking every which way. A family who cosplays together stays together!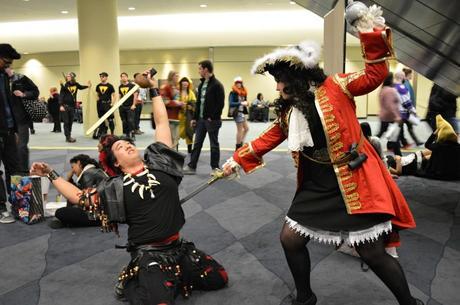 I absolutely loved this Rule 63 Captain Hook and Rufio. I wish I had gotten her hook in the shot! Oh well.
Last day of the comicon (and Elisa Dushku!!) tomorrow!
~Laura