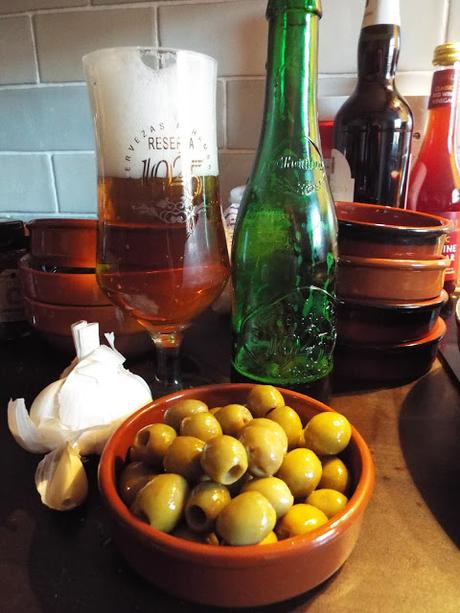 Alhambra Reserva 1925, a beer 

that comes from Granada, bringing you the personality of Spain in both taste and presentation.

 It is a light beer with low fermentation -

 p

erfectly made with a formulated balance of wheat and hops that achieves 

a sweet but also bitter flavour

.

A refreshing and enjoyable beer to drink, 
Alhambra Reserva
 is the perfect beverage to complement a tapas feast.
I love cooking different dishes, discovering different flavours and generally having fun in the kitchen. I also enjoy tapas but have only ever experienced it in restaurants, so I was super excited to attempt and cook some of my favorite tapas dishes in my own kitchen and of course, I invited family around to enjoy (hopefully) the tapas as well.
I made a few dishes, cold and hot and below you can find the recipe for my two favourites, the chorizo with broad beans dish and the garlic mushrooms dish:
Chorizo with Broad Beans:
Ingredients
8oz broad beans
Chorizo sausage
1 tablespoon olive oil
2 garlic cloves
1 tablespoon chopped mint
1⁄2 lemon
salt and pepper
Method
Cut the sausage into roughly 4mm slices. 
Blanch the beans in lightly salted boiling water for 1 minute, then drain and run under cold water.
Heat the olive oil in a frying pan, add the garlic (crushed) and fry on a medium heat for 3 minutes, until softened. Turn the heat up to medium-high, and add the sliced chorizo and fry for a further 3 minutes, or until it is golden.
You stir in the board beans and cook for a further 3 minutes, then chuck in the mint, squeeze the juice of half a lemon and you are done. Serve in a tapa dish.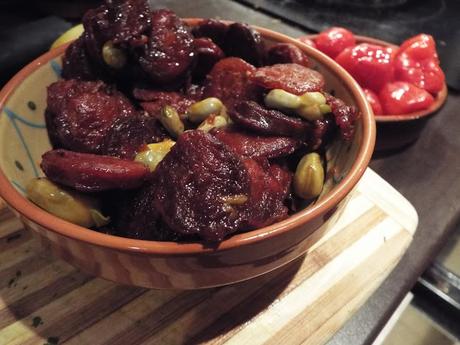 Then for my favorite tapas dish, I love mushrooms:
Garlic Mushrooms:
Ingredients
4oz of extra virgin olive oil
3 large cloves garlic
Button mushrooms
salt and freshly ground black pepper
2 Tbs. dry Spanish sherry
Method
In a skillet heat the olive oil on medium-low heat and add the garlic. Cook, stirring occasionally until the garlic is soft but not brown. Add the mushrooms and season with salt and pepper and then raise the heat to medium-high, stirring to combine the garlic and seasonings. Toss occasionally until mushrooms begin to brown, for about 6 minutes.
Raise the heat to high, add the sherry continue to stir allowing the mushrooms to brown and when the wine evaporates, remove from heat, and serve - in a tapa dish.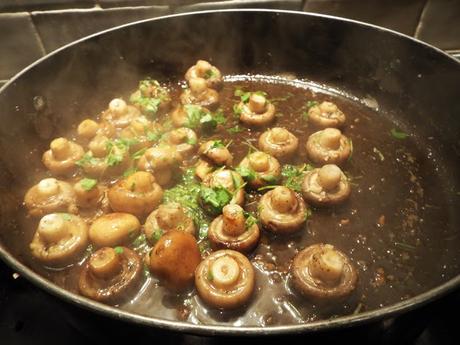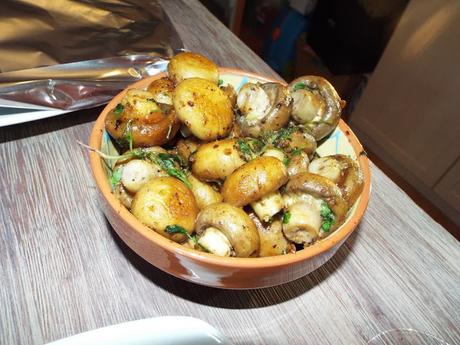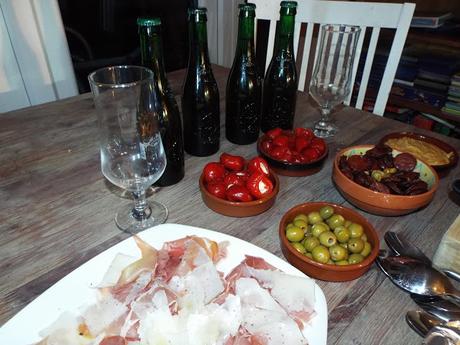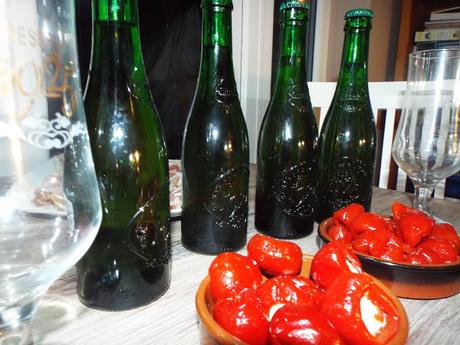 The evening went down a treat! We thoroughly enjoyed good company, tasty food and refreshing beer - what more do you need?!
Alhambra is giving one of my readers the chance to win an Alhambra Reserva 1925 gift box. 
For your chance of winning this fantastic prize please answer the following question in a comment below: What would be your perfect tapa for pairing with Alhambra Reserva 1925? 
Good luck!
Terms and Conditions:
Open to UK residents only.

This competition is open for people aged over 18 only.

Cracked Nails and Split Ends is not responsible for the prize and have no part in selecting the winner. 

Mahou will select their favorite answer as the winner. 

Mahou will dispatch the prize to the chosen winner. 

No alternative prize is available. 

This competition closes at midnight on the 11th October 2015.