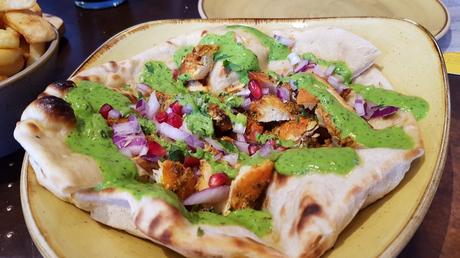 Tap and Tandoor in Solihull has been on our radar for a while and reading a few rave reviews, and whilst visiting it's sister and original venue Zindiya over in Moseley still eludes us I was determined to get to Tap and Tandoor as soon as possible.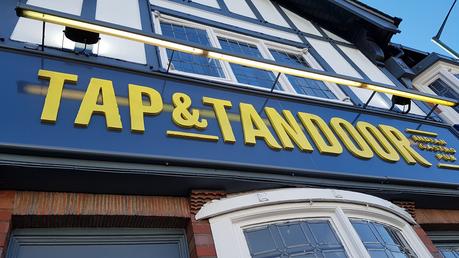 We headed in ravenous after a lovely family morning at Packwood House a couple of months back now, in November. It was a Sunday lunch time, so not as busy as it might have been, giving a good chance to take in the cosy sourroundings.
The menu encompasses some home style curries alongside meat from the tandoor and some street food style small plates. We decided to go for a mixture and just share it all, and let Imogen pick at what she wanted too. Since out visit, they have actually put on a kids menu too which we will certainly take a look at next time.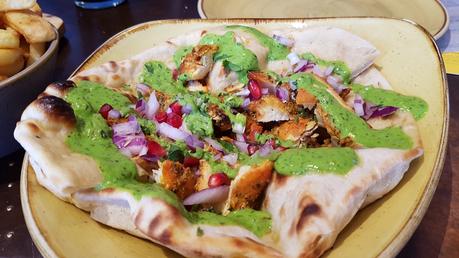 We went for the Chicken Tikka Naan Sliders, Buttery Chilli Prawns and Samosa Chaat from the small plates,alongside A Butter Chicken curry and Lamb Chops.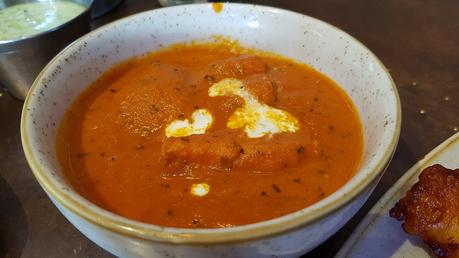 We may well have ordered a little more had we known that Imogen planned to polish off a good deal more than her fair share of the Butter Chicken, declaring each mouthful 'ahhh spicy' having a gulp of her water and wading in for some more curry.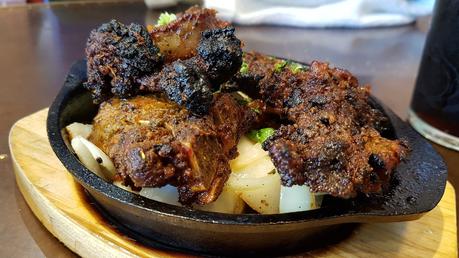 Due to Lee's weird hatred of prawns I got the beautiful juicy dish to myself and let him chomp away at the lamb chops, which were really moist and tender, despite being a bit over the pink that he would have like them cooked, a testament there to the quality of the meat they use.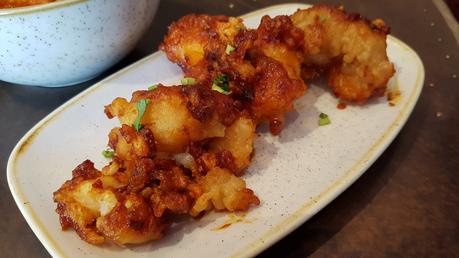 The sharp and tangy dressing and sauces that adorned both the naan sliders and the samosa chaat were were so vibrant and packed full of flavour they really heightened both dishes.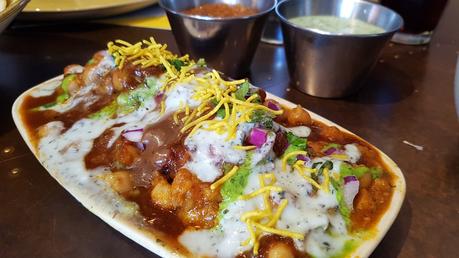 This place more than exceeded our expectations, we loved the food and it was all really reasonably priced too, alongside a huge selection of craft beers I really don't think you can do better for Indian food in the area! Given that they are really family friendly too, if I lived a little closer I'd be there once a week without fail!
Disclosure: Paid in Full