Hello!
The revamped Tangs Beauty has won rave reviews and several beauty awards since its relaunch in Feb 2013 – with its stylish design concept and the plethora of new and exclusive beauty brands, it has won many new fans as well. With the larger community in mind, Tangs Beauty says Thank You to all its shoppers by embarking on a charity programme with the Make-A-Wish Foundation in Singapore.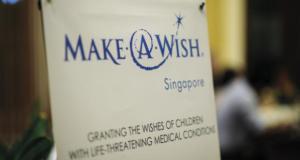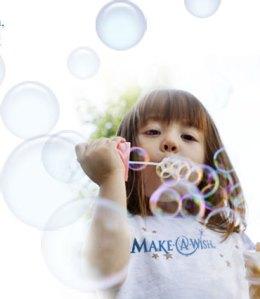 For every beauty product or service sold at TANGS Orchard, TANGS VivoCity or TANGS eStore , TANGS will donate $0.50 to Make-A-Wish Foundation Singapore, up to a maximum of S$100,000. With Tangs, Make-A-Wish Foundation Singapore can better grant wishes of young children who are afflicted with life-threatening conditions.
For me, Tangs has always stood out – not just in the retail industry but in the larger community. Tangs championed several community programmes such as the Tangs Green Effort and WWF Tote, The Elephant Parade, Breast Cancer Awareness and a few nature conservatory efforts in collaboration with NParks and Clarins like the Orchid Conservation Programme. It's heartening to see a retail giant contribute to the community.
While the campaign comes to an end on 29 Sep 2013, there is still time to contribute to this cause if you haven't done so! You can still shop away at the many new and exclusive beauty brands that Tangs has brought to expand the beauty landscape in Singapore. Here are some of my personal favourites: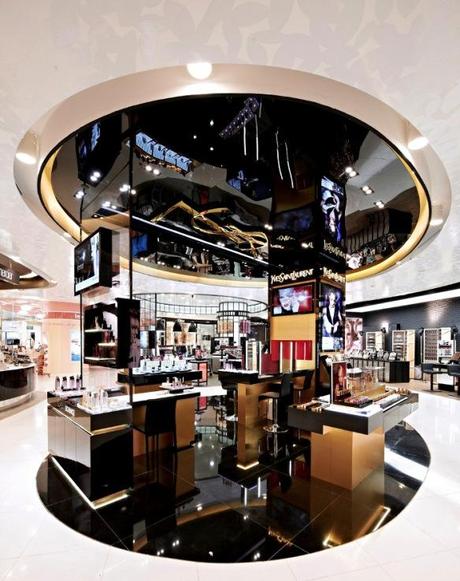 I love popping over to the YSL Beaute counter – I've purchased 2 YSL Pure Chromatics Eyeshadow palettes (and they are still hiding in my drawer, soon to be premiered). I've recently gotten around to trying the Glossy Stains – late to the show but totally loving it!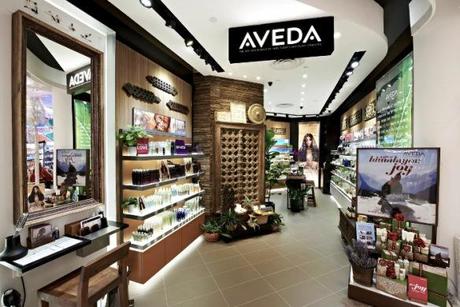 My Mom is a fan of Aveda haircare and I've been trying out the Invati series for a while – step in for a complimentary consultation and browse around and you'll find something that appeals to you if you're into natural care.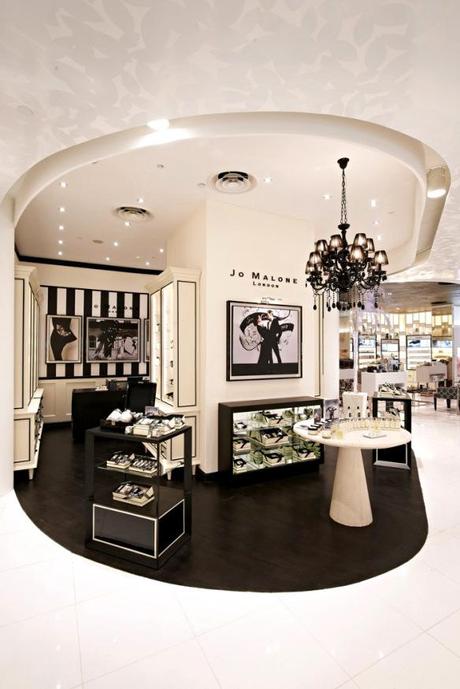 Previously, we had to head to Ngee Ann City for a Jo Malone fix but now, it's easier to pop into JM at Tangs. I love JM but sometimes the price points bites a little – holders of the Tangs rewards cards can rejoice at the 6-10% rebates which makes it more appealing to splurge!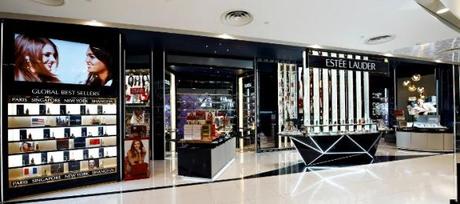 I love Estee Lauder – Pleasures Intense was one of my favourite perfumes for a long time and their new colour collections are gorgeous. Have you tried the pressed eyeshadows and cheek colours in the geleé formula? I have a bunch of them curated over several purchases and love them to death. Estee Lauder often gets labelled as a brand targeted at a more mature market (why, I don't know) but this counter is very modern, chic and inviting.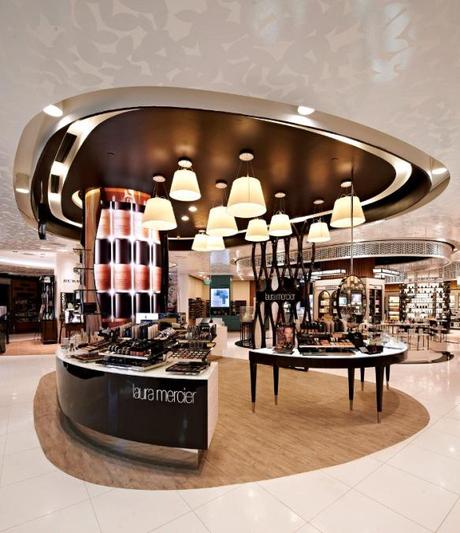 Laura Mercier is another brand I enjoy – their baked eyeshadows are amazing and I like the staying power of the Secret Camoflage Concealer duo. I have a couple of other products from them like the tinted moisturiser, the translucent setting powder, the cheek mosaic in Peach and the Faux Lash Mascara. I'm just still very disappointed at not having scored the eyeshadows from the last holiday season

The SK-II playground – a large open space with a cozy corner to get your skin analysed and try everything they have to offer.
And of course, we have several other premieres in Singapore like NARS, Sulwahsoo and Tom Ford.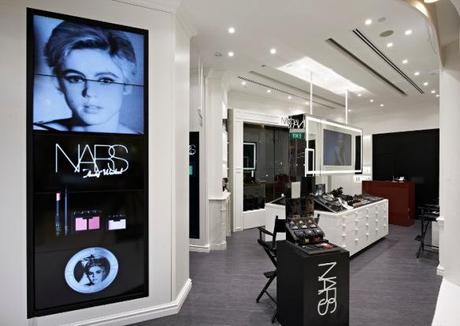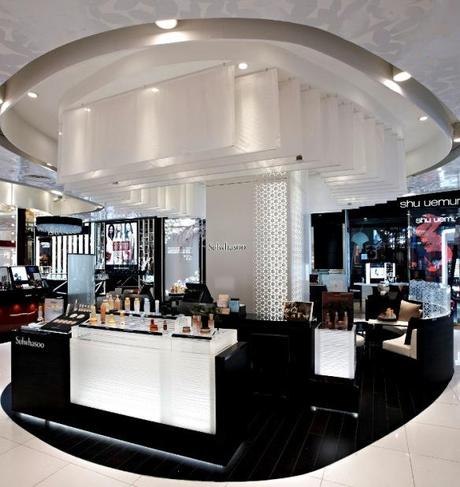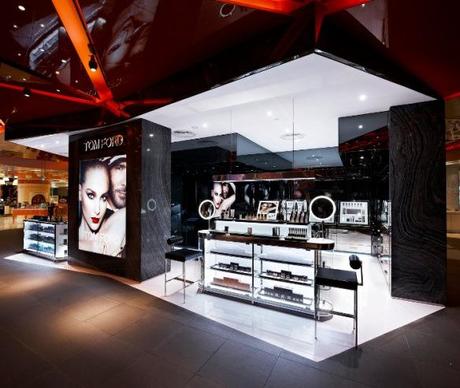 I've contributed to the Beauty Campaign – here are my most recent purchases from Tangs Beauty – Laura Mercier and MAC.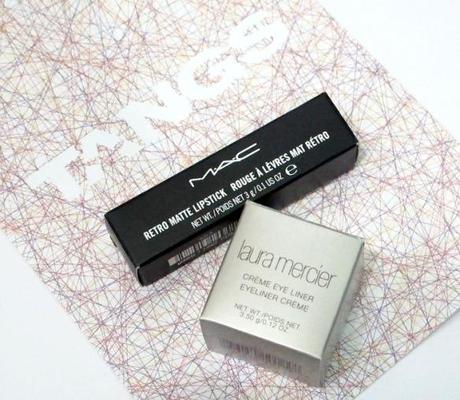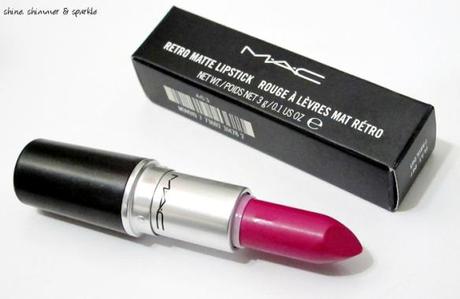 MAC Flat Out Fabulous in the Retro Matte formula – I'm in a matte lipstick phase and this is amazing. This is MAC Tangs Orchard 3rd order of the lipstick and it's all flying off the shelves.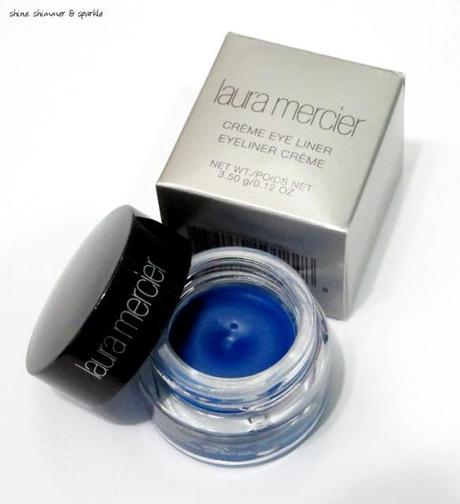 The search for a striking blue eyeliner ends (I think) here with my purchase of Laura Mercier's Cream Eyeliner in Cobalt!
~~~~~~~~~~~~~~~~~~~~~~~~~~~~~~~~~~~~~~~~~~~
Once again, I'm so happy that Tangs really put in much thought and effort into creating Tangs Beauty – it was worth the wait. Hearty congratulations to Tangs on their several beauty awards and may many more go their way.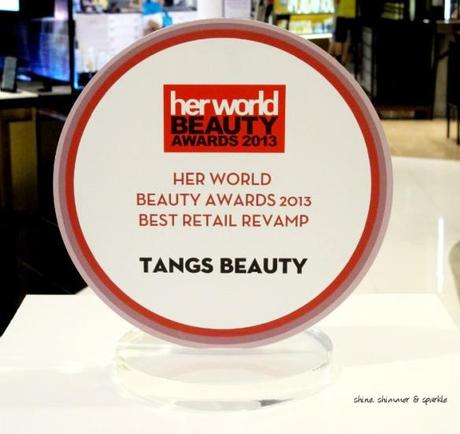 I hope that Tangs continues to contribute to the larger community with more projects like these. Here's hoping that all the children in the Make-A-Wish Foundation Singapore have their wishes fulfilled and get well soon.
You can still contribute to this charity programme – just head down to Tangs Beauty and get yourself a present. Not a hard task at all, really. Trust me. I do it all the time!
Thanks for stopping by and have a beautiful week ahead!