Hello!
I'm not really into online shopping although I keep hearing raves about shopping on websites like Beautybay.com, Strawberrynet and the like. So far, I've only used Qoo10 (like, who hasn't right?) and the only international ones I've tried are Feelunique.com. Paula's Choice and UKHairdressers. Buying online scares me a little, especially when it's an international website so I either avoid it altogether or I end up riding on friends' orders who are only too kind to offer their help.I was recently introduced to
Lazada
– an
online shopping portal
that already operates in Malaysia. Indonesia. Thailand, Philippines, Vietnam and now in Singapore.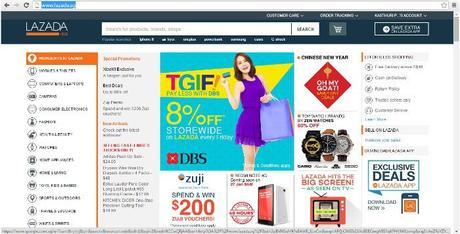 How I understand it is that Lazada.sg is sort of like a middle-person who connects you to different vendors like Denki House, StrawberryNet and so on – similar to sites like Amazon.com. This is particularly useful if you're looking for an assortment of products – Lazada.sg is a one-stop shopping portal that connects you to a myriad of vendors and sellers; choose what you want, pay through Lazada and the product is sent to you – fuss-free and easy.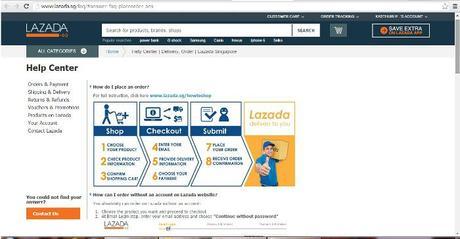 One thing in particular that I like about the Lazada shopping experience is that everything is upfront – they tell you exactly who the seller is, whether it is local or international, if you can pay Cash On Delivery for the product and how many days you can expect it to arrive in. In one case, there were multiple listings for the same product from different sellers, showing me that one was on sale because of a closer expiry date. The other thing is the mind-boggling number of product categories they carry – everything is neatly categorised so shopping is actually pretty easy BUT if you're just browsing around, be prepared for some serious wishlisting action. They have SO many brands (many unavailable locally!) so I was pretty stoked.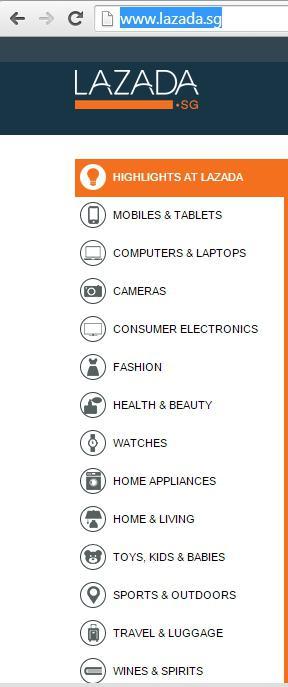 I actually stumbled upon the site when I was looking for a
Bare Escentuals
product that was out of stock in Sephora and the name Lazada rang a bell and I searched my email as Lazada had earlier contacted me and I'd not really paid too much attention initially- that is the whole truth about how I found out about this site and in a way, I'm glad I discovered it in my own way. I've since placed an order for a couple of products.Here are some of the brands and/or products that have caught my eye – many of them are from brands that are not quite readily available for purchase here in our stores. ** 
Click on each image to go straight to the product listing on Lazada to check out more details on the product. 
1. The
Babyliss Pro Titanium Expression Deep Waver
looks like a fun and quick alternative to the curling tong to create big, casual waves; I've seen a couple of reviews and I'm really quite intrigued!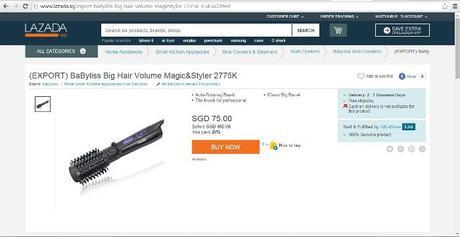 2.
Babyliss Big Hair
– another Babyliss product that is very appealing to people like me who like voluminous and wavy hair; this is a dryer and styler rolled in one and the best thing is that it's currently on sale and will be available to you in a couple of business days (looks like a local seller).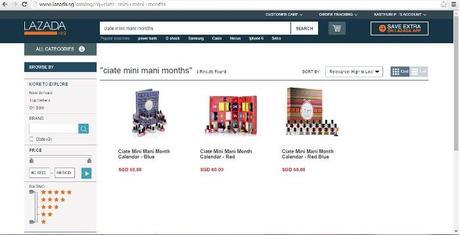 3.
Ciate Mini Mani Months
– I love the Ciate Mini Mani Months and got hooked after getting 2 different sets at Sephora during Holiday 2013 (I managed to get the Holiday 2014 set that was on sale at Sephora too!). The Mini Mani months are fantastic – an assortment of various nail lacquers in mini sizes that are easy to use and wonderful as little gifts too.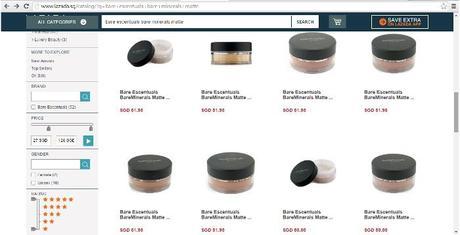 4.
Bare Escentuals Bare Minerals Original / Matte Foundation
– I like both the Original and Matte Foundations after recently picking one up to try (so super smooth and long-wearing). The problem is that Sephora stores in Singapore only retail 6 shades (if I remember correctly) in both the original and matte versions when Bare Minerals actually manufactures 20 shades. On online portals like Lazada, you can get access to more shades like Golden Tan and Golden Fair which I certainly don't recall seeing at our local stores.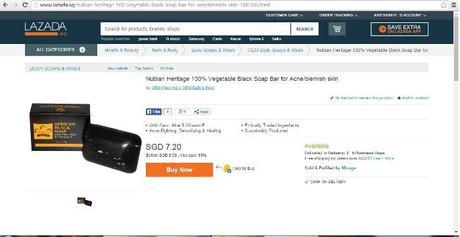 5.
Nubian African Black Soap
is something I came across when I was looking out for anti-acne cleansers – this soap was highly raved by many in several blogs and forums as a very effective anti-acne and anti-blemish cleanser.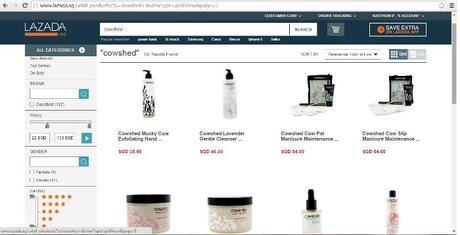 6.
Cowshed Bath & Beauty
– admittedly, the names of the product ranges really get me which is exactly part of the appeal of the brand – Spoilt Cow (indulgent), Horny Cow (seductive), Knackered Cow (relaxing), Lazy Cow (soothing). That and the variety of fragrances like Rose, Rosemary, Juniper, Neroli and so on that make it exactly the kind of bath and body ritual I would like to indulge in. The Horny Cow and Udderly Gorgeous ranges could make very cute Valentine's Day presents unless the recipient reads too much into the COW reference which would then be a major ooopsie.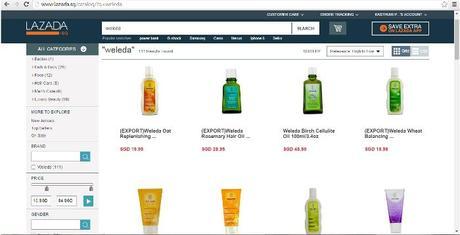 7.
Weleda Bath and Beauty
– Weleda is a well-reputed brand in the US and Europe for their natural, organic and naturopathic ranges of bath and beauty products. I love brands like these which use natural ingredients and are committed to fair trade and sustainable business practices. Weleda's advertisements often run in international magazines but the brand is not readily available in Singapore – Lazada carries a rather large range of the brand's products which is great.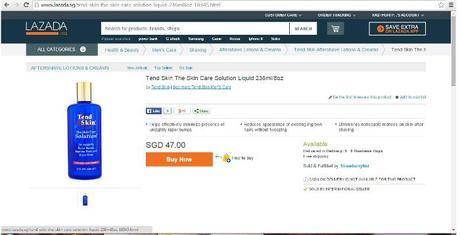 8.
Tend Skin
is a very popular product for anyone who suffers from ingrown hair or razor bumps – this is one the remedies that gets a lot of mention on several websites as it can be used by both men and women (a lot of reviews were by men who use Tend Skin to get rid of post-shaving issues). Again, Tend Skin is not readily available for use purchase here (perhaps the only other ingrown hair product I can think of is Bliss Ingrown Eliminating Pads which retail at Sephora).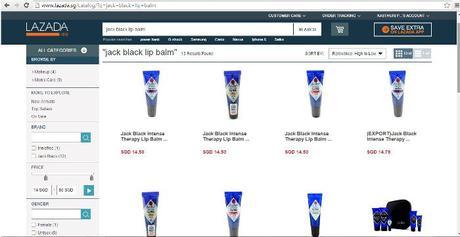 9.
Jack Black Intense Therapy Lip Balm
was perhaps the best lip balm I'd use – I loved it so much because of the great price and the wonders it worked on my chapped lips but Sephora has since stopped selling Jack Black products. The Lavender Vanilla fragrance is my favorite from this brand.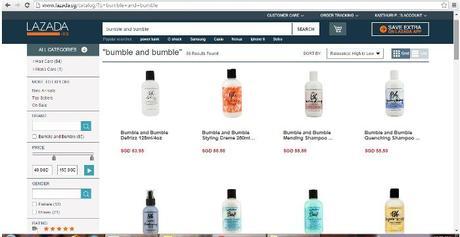 10.
Bumble and Bumble
is a cult favorite hair styling product brand with the Surf Spray getting the most media attention. I last heard of Bumble and Bumble being available at Changi Airport Terminal 3 but I'm not sure if it still retails there, especially now with Shilla having taken over the DFS management. At any rate, fans of the brand can easily shop the Bumble and Bumble range easily via Lazada.I'm still keen on the Babyliss Deep Waver and the Revlon Heated Hair Rollers but I'm still recovering from my Holiday 2014 spending spree! I most probably will succumb to either one or both! Here's what I picked up from Lazada.sg so far …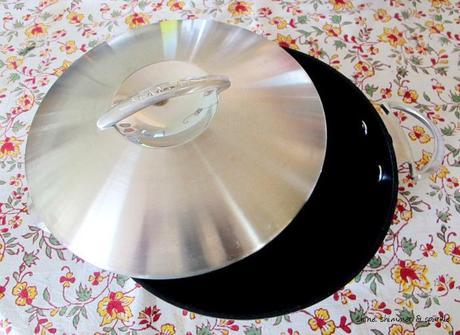 My mom wanted this Scanpan Low Sauce Pot with Lid – we've used it so far and it's great for cooking curry and pasta (well that's what we've used it for so far!). Scanpan is an excellent brand of cookware and is very expensive but sometimes you get lucky and can snag older models on clearance.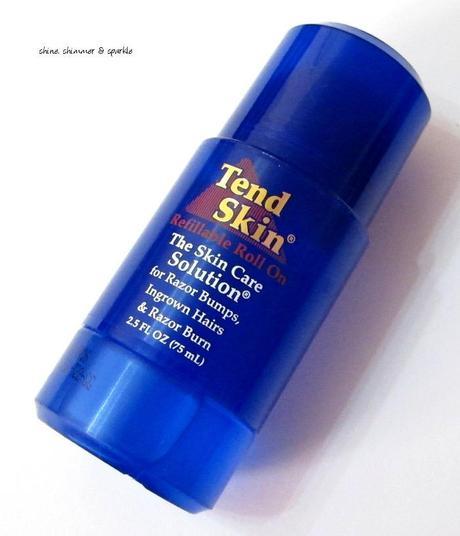 I also picked up the Tend Skin in the refillable roller ball format – easy to use!
I had some queries with my order and I must say that the Lazada customer service department works fast and gets back to issues very quickly via email and phone so that is a plus-point as it shows you that rather than leave the customer to deal with the seller, Lazada.sg takes responsibility for your purchases which makes for comfortable shopping.I also saw that Lazada.sg will be holding a Chinese New Year Sale which starts in a couple of days so you can pop by the portal and add items to your wishlist and proceed to the checkout as the sale kicks in.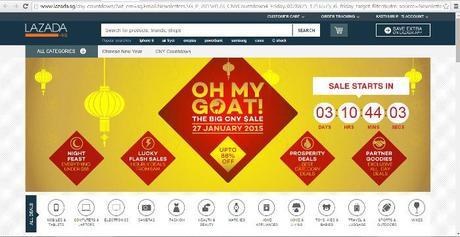 Hope this has been helpful and thanks for stopping by! Happy Shopping!