Hello!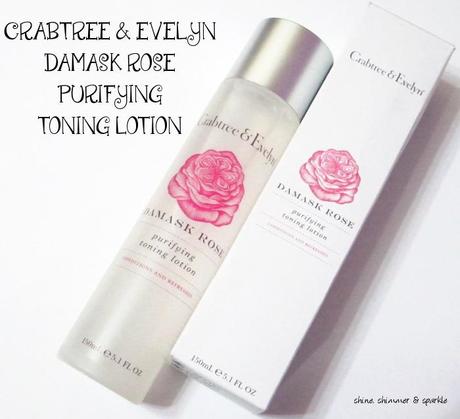 In late 2014, Crabtree & Evelyn launched a lovely skincare range – Damask Rose Everyday Skincare – much to my delight. Crabtree & Evelyn did previously carry a skincare range in the early 2000s and I loved their scrub so much, that it was the only thing I'd use – my exfoliating joy was short-lived when the range was discontinued. I am so glad that the brand has launched a skincare range again, what more with the very skin-loving Damask Rose as the main star. I've recently been using the Damask Rose Purifying Toning Lotion (S$28) and I'm very much in love with it.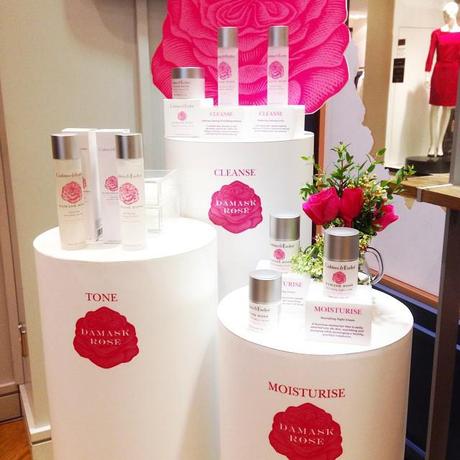 Photo Credits: Crabtree & Evelyn Singapore Facebook
The Damask Rose skincare line is comprehensive and has products to suit the 3 basic skincare routines of cleanse, tone and moisturise.
Gently but effectively care for your complexion with cleansers, toners and moisturisers each infused with the deeply moisturising qualities of French damask rose, blended with a selection of natural extracts. Richly melting balm, silky masks and lotions are all subtly scented with rose

~ Crabtree & Evelyn
There are a total of 10 products in the range:
Comforting Cleansing Balm (S$30) and Softening Cleansing Oil (S$28) – for makeup removal and deep cleansing
Freshening Cleansing Lotion (S$28) – lightweight cleanser to remove all traces of impurities
Relaxing Micellar Water (S$30) and Purifying Toning Lotion (S$28) – toners to purify and condition skin
Hydrating Day Lotion (S$50) and Daily SPF 45PA+++ Lotion (S$45) – day moisturisers to hydrate and protect skin
Nourishing Night Cream (S$55) – night moisturiser to restore and plump skin during its rejuvenation process
Restoring Hydration Mask (S$33 / 5 masks) and Soothing Moisture Mask (S$33 / 5 masks) – instant fixes to hydrate, nourish and soothe skin
With Crabtree & Evelyn's botanical heritage and commitment to quality, the Damask Rose skincare range is very appealing given the affordable price point. Let's take a closer look at the Damask Rose Purifying Toning Lotion.
I picked this up mainly because rosewater has been long-used as a toner and cleanser in both contemporary and Ayurvedic skincare but several rosewater toners often contain minimal amounts of rose extracts and a lot of fragrance instead. In the case of the Crabtree & Evelyn Damask Rose Purifying Toner, rose water is rather high up on the ingredients list, indicating that it is one of the main ingredients.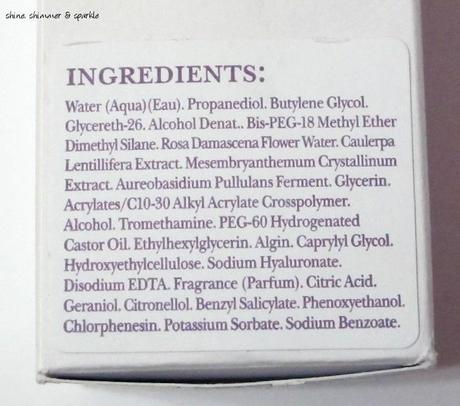 The other nice thing about this product is that it is not a harsh toner – for years, I've favoured alcohol-based toners and astringents because these tackled my oily skin concerns very effectively. In recent times, with my skin becoming very dry, I've had to re-think my entire skincare wardrobe and now look for gentler, more nourishing and hydrating products that also purify and tone.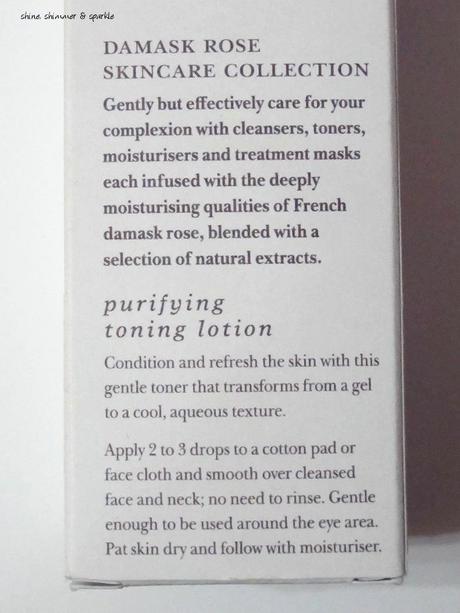 The Damask Rose Purifying Toner does exactly that – it purifies but also conditions skin thanks to a gel-like formula that turns a little watery on contact with skin. It has a gentle texture that almost feels like a watery serum going on. It absorbs in a flash and skin feels soft and hydrated but also very clean.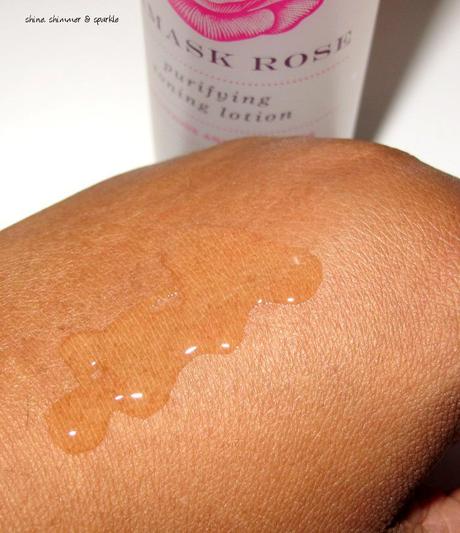 I usually use this at night – my current skincare routine consists of the Damask Rose Purifying Toner, Clarins Double Serum (which I'm almost out of!) and topped off with a little SK-II Stempower Cream to seal everything in. The Damask Rose Purifying Toner preps my skin to receive the serum and moisturiser and in the morning, my skin feels really nice and soft.
I'm almost out of a day cream and the next product I'd like to try in this range would be the Damask Rose Daily SPF45 PA+++ Lotion - lightly hydrating and SPF45 sounds perfect for use under makeup!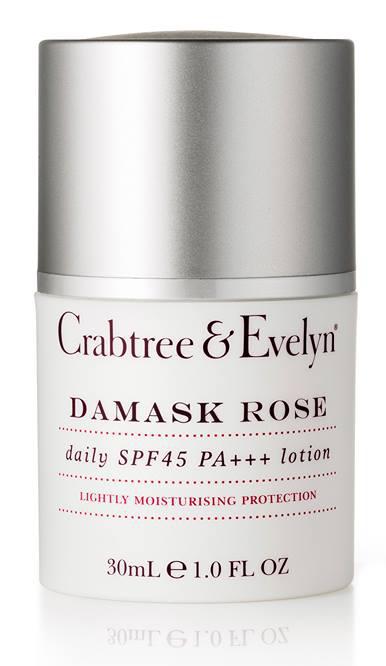 Thanks for stopping by and have a beautiful day!