My weeks have been super crazy lately so I apologize for my lack of presence. Or maybe you prefer it that way ;)
All I'll say is that Kyle and I are getting closer to become home owners :)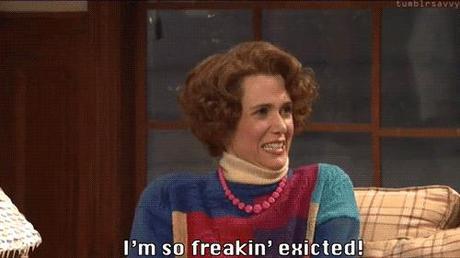 Tuesday WORKOUT:
50 minute tempo, which equaled roughly 5 miles
This time I was properly hydrated so I didn't feel the need to snatch juice boxes from kids in strollers as I ran by them.
And because I'm feeling random today…
Tangents
I'm "excited" to see how the speed work (1-2 times/week max) will affect my training. And by "excited," I mean I'm excited to see results. No, I am not actually excited about speed work. I saw results while training for my half marathons, so let's hope it's the same

;)

One of my biggest pet peeves is when people talk to me like I'm an idiot or baby me.
Sample situation: If you send me an email, do NOT text me, telling me that you just sent me an email. I will want to cut you just a little bit.

If you haven't heard, California is in a major drought. At work we are trying to cut back on water usage. As a member of our Green Team, I suggested that we turn off the automatic flush function on the toilets because we all know those things go off prematurely (aka you have to flush >1x). I got a response saying that we cannot do that because it is a "sanitation issue" (aka people won't flush). Excuse me, but who are these people who don't remember to flush in public? And please don't ever invite me to their house.
Sick kitty update: Snickers' tumor hasn't grown too much (according to our last vet visit). Her kidneys, however, aren't doing so well because of her diet change (to help with stomach problems). So we are now administering subcutaneous fluids at home, as needed, and you can really tell it makes her feel better. Ever try to inject your cat yourself?

Not my cat but you get the idea

I'm going to Kauai this summer which = swim suits, so right now I'm trying to eliminate candy/desserts from my diet. I don't eat much of it to begin with, but this is so freaking hard #dramatic. Ironically it is National Candy Month. Oh and yesterday I was given 2 macarons by coworkers and of course I ate them because I have 2 rules in life:

Be polite
Never turn down macarons

And finally, a huge happy birthday to Kyle's sister, Ashley (she's in the middle to the left of Kyle)!

Does it bug you when people treat you like an idiot?
Automatic toilets- like them?
Ever give your cat an injection?