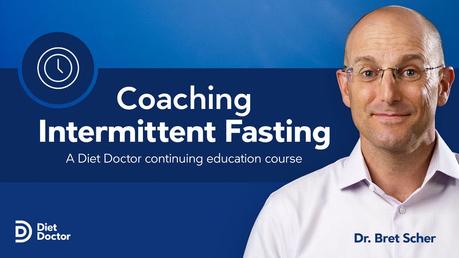 Want to learn more about intermittent fasting? We are proud to announce our latest educational course, Coaching Intermittent Fasting.
This resource is designed to teach coaches how to help their clients succeed with intermittent fasting. But it isn't just for coaches. Any individual can use this course to learn how to coach themselves with intermittent fasting.
Take the course
It's no secret that intermittent fasting is one of the most popular ways to lose weight and improve metabolic health. But there are many different types of intermittent fasting, and not all people respond to it the same way.
That's why we want to teach you the essential questions to ask and the most important factors to take into consideration when starting or progressing with a fasting program.
Some commonly asked questions about fasting include:
Who should avoid fasting? What can you expect from fasting?
What are some behavioral pitfalls or challenges?
What side effects should you expect, and how can you address them?
How do you determine how long and how often to fast?
How should you break a fast?
What does science say about benefits, both proven and potential?
In our new intermittent fasting course, we address all of these questions and more.
If you want to help others succeed with fasting or want to succeed on your own, check out our Coaching Intermittent Fasting course. There's no cost for anyone with Diet Doctor Plus. And since you get a free 30-day trial with your membership, you can take the course right now for free.
Learn the safe, effective, and sustainable way to fast for better health.
Start your FREE 30-day trial!
Get delicious recipes, amazing meal plans, video courses, health guides, and weight loss advice from doctors, dietitians, and other experts.