"Hey there, what's your sweetest memory of Ekka?"
That was where my Ekka Tales started. A tweet I received from Michelle @TheEkka after I started following them on Twitter.
The question she posed brought back so many fondest memories, mostly associated with the sweet flavours of Ekka.
"I've visited Ekka for nine times in the ten years I've been living in Brisbane, and this year I'll probably have my fifteenth Ekka signature strawberry sundaes!"
The Ekka strawberry sundaes are no doubt one of the most irresistible carnival flavours of Ekka, not only because Ekka takes place in every August which is the season when Queensland strawberries are the juiciest and the most abundant, it's also for a good cause raising money for charity. Now that's doubled the sweetness, isn't it?
When Daniel from ThatStreetGuy and I met up on the day getting ready for our 'Ekka selfie' photo shoot, he asked:
"Juliet, tell me what are the things you do when you come to the Ekka?"
Of course I went back to where this has all begun, my addiction and obsession with Ekka strawberry sundaes! Oh, and did I mention about those pretty fairy floss?
As Daniel followed me and my sweet tooth around in the search for my Ekka memories, I met my new Ekka sweetheart.
How could one resist the call of these rainbow coloured lollipop?

"Now THIS is the happiest moment of your day!" Daniel said as he went into a snap frenzy to capture my brightest smile and some cheerful Ekka selfies of me and my sweetest new favourite…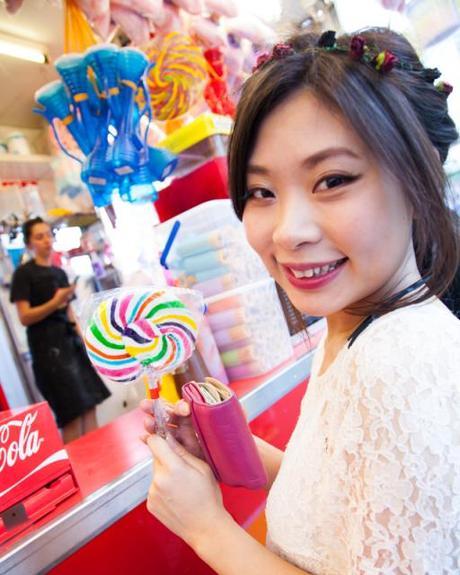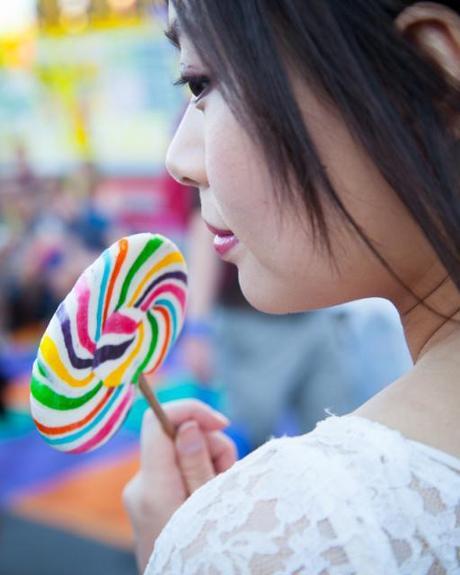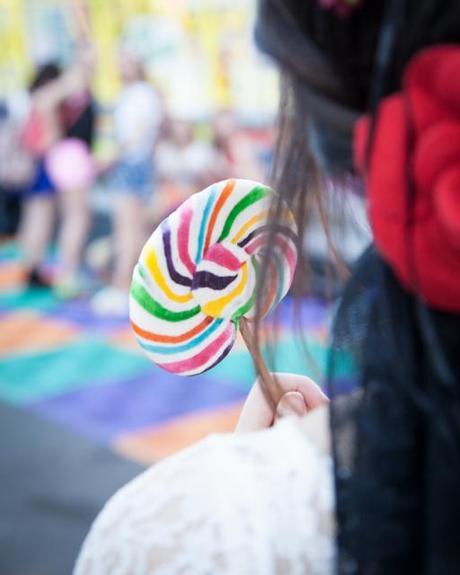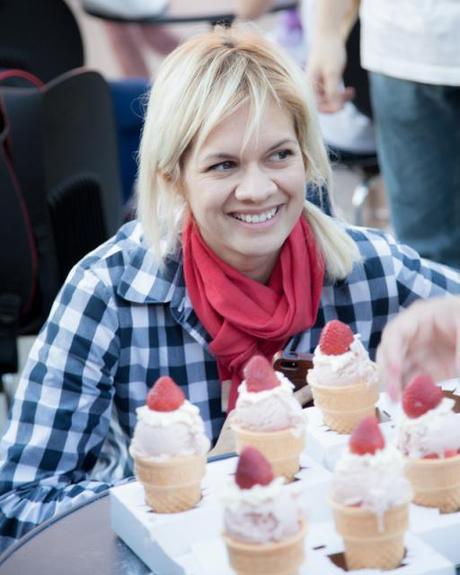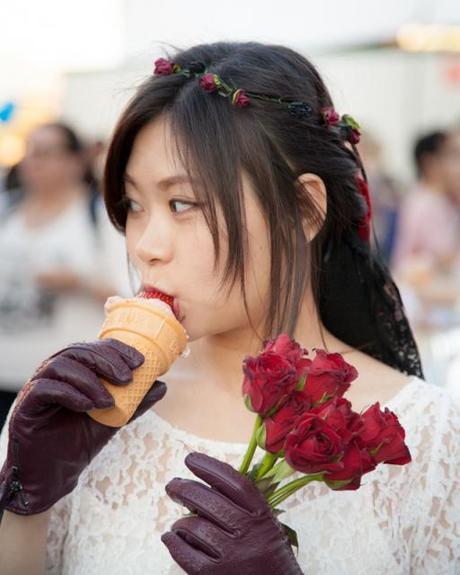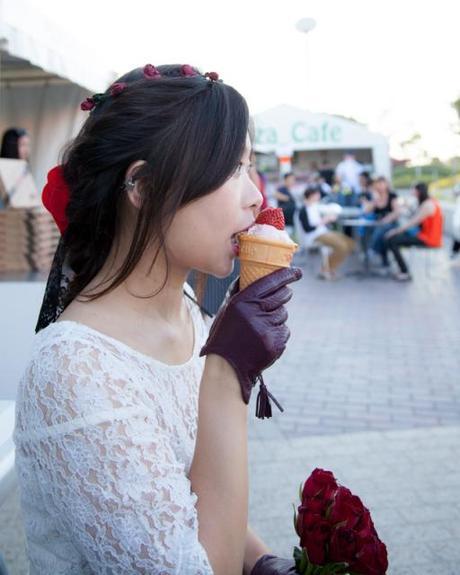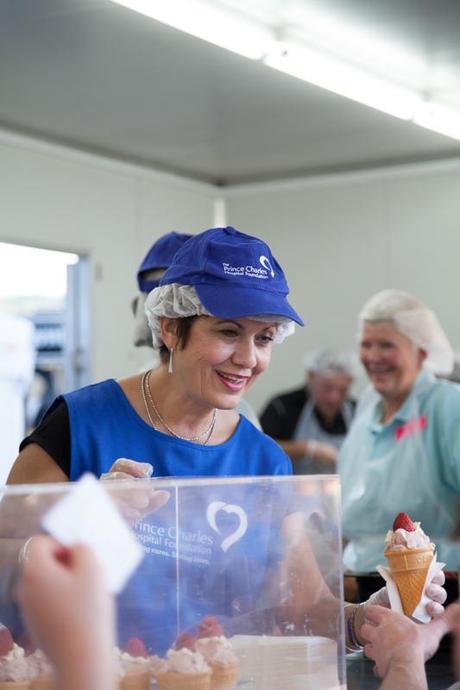 So tell me Dear Reader, what are your favourites fun fair moments? Do most of them consist of bits and bites of sweet flavours?
All images by Daniel Gronebery – Photgrapher.
-27.471011
153.023449