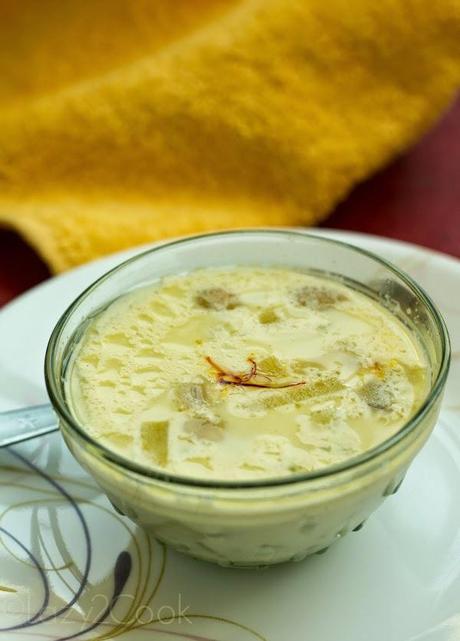 How many times we pick up sweet potato from market when we do grocery..I know very few. Either it is used for baby food or for fasting/upwas/vrat recipes. Same here, I also pick up this high beta carotene vegetable mostly on my upwas days like Mahashivratri.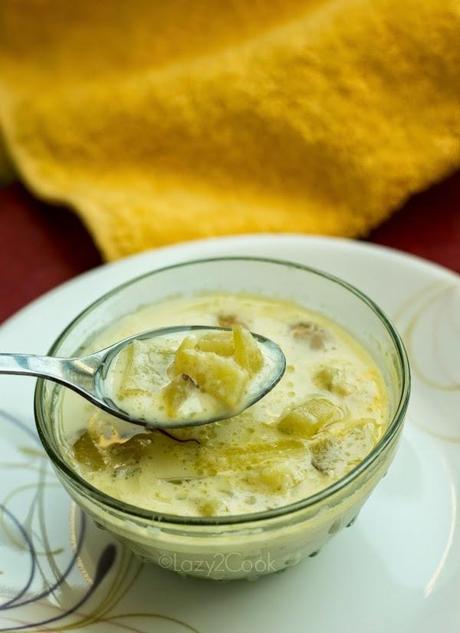 I make many varieties of ratale / sweet potato like sweet potato upma, ratalyache kap (sweet potato caramelized in Jaggery sauce),sweet potato porridge mostly for my kids and many times used grated sweet potato in upwasache Thalipeeth. So it is good to eat variety dishes of sweet potato.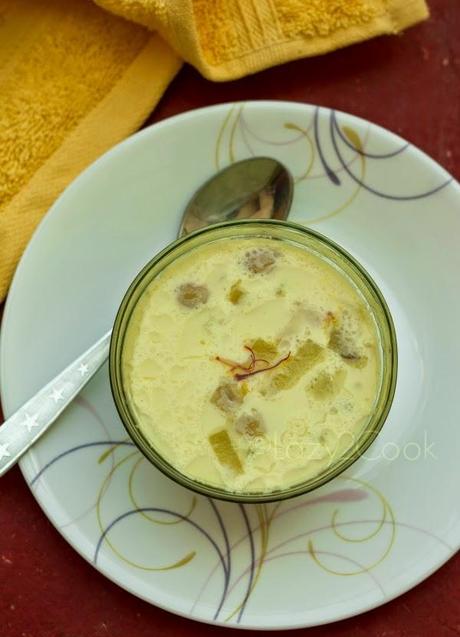 I made ratalyachi kheer / sweet potato kheer on this mahashivratri. This kheer is very delicious and tasty .Chunks of sweet potato were very well cooked in milk, giving very nutty flavor and taste along with roasted cashews.
1 cup sweet potato, cleaned, peeled and cut into small chunks
1/2 cup sugar or as per taste
1/2 cup water
1 cup milk
1 tbsp cashew or any other dry fruits
2 tbsp ghee/butter
1/2 tsp. cardamom powder
few strands of saffron

1.Wash sweet potatoes to remove any sand. Peel them and cut into small chunks , which can easily cooked in the milk.(as seen in pictures)

2.Heat ghee in pan and add cashews in it. Let them roast till they turn little golden and take them in a plate.

3.Add sweet potato chunks in same pan and roast them for few minutes and hot water and hot milk. You can replace water with milk for more richness.

4.Add sugar and give a nice stir. Let it cook on a medium heat for 5-7 minutes.

5.take 2 tbsp hot milk and add saffron strands into it, let them stand for 5 minutes.

6.As sweet potato chunks are small, they need little time to cook. Once they cook nicely, switch off the flame.

7.Add cardamom powder, roasted cashews and saffron milk. Give a nice stir.