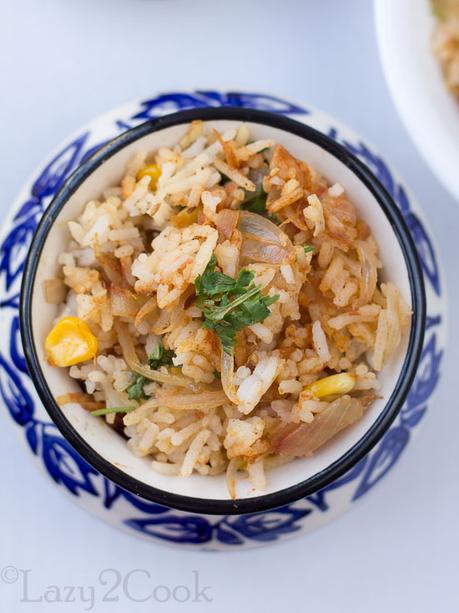 Sweet Corn and Tomato Biryani is an awesome and very refreshing Rice Recipe.This Rice Dish has many earthy,spicy and tangy flavors.It is wholesome,rich,satisfying and nutritious Rice Dish. Biryani is very famous kind of Rice preparation among all Rice recipes.We always think, Biryani can come only in non-veg variety or may be a kind of Veg Biryani.
But its not always true, we can make all kinds of Biryanis and make it more comfortable,palatable and tasty which everyone can enjoy!!!
Sweet Corn is generously used in Chat and soups.I make lots of Sweet Corn Dishes like Corn Chat, Classic Corn, Cheese Corn, Sweet Corn Tikki and Sweet Corn Soup. Sweet Corn Pulao is very common and kids friendly recipe.My kids love it and I always make it for their Lunch Box.I searched more on Corn Rice Dishes and found this cool recipe of Sweet Corn Biryani.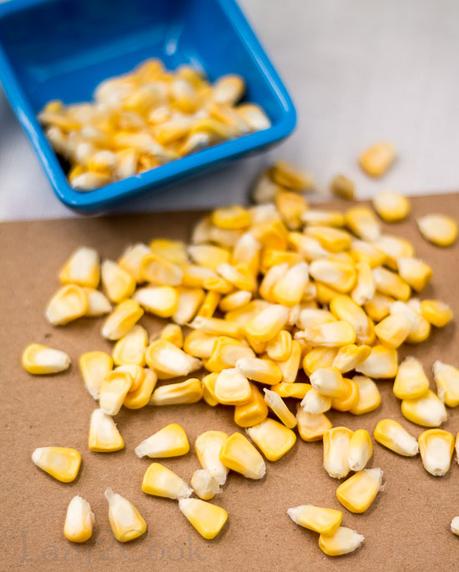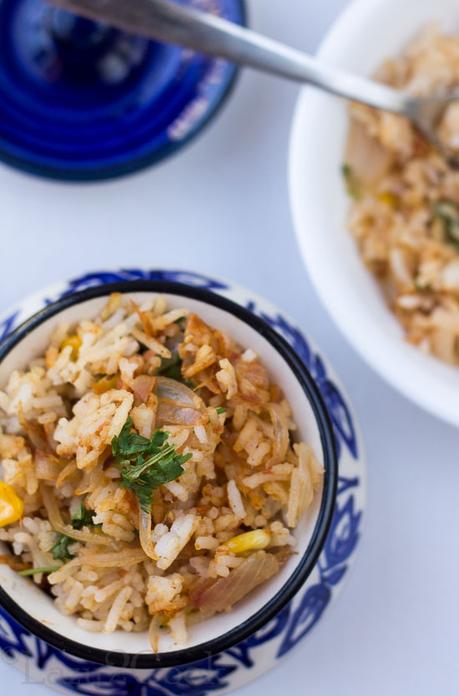 Ingredients
1 cup Basmati Rice
2 cups Sweet Corn Kernels
1 Tomato , finely chopped
3 medium Onions, chopped
4-5 garlic cloves
1/2 inch ginger
2-3 bay leaf
1 inch Cinnamon piece
3-4 Cloves
2 Cardamoms
salt as per taste
2-3 tbsp Oil
Preparation
1.Boil Sweet corn Kernels till they become soft or Pressure cook them for 1 whistle.
2.Wash Basmati Rice and soak it in 1 cup water for 10 minutes.
3.Heat oil and add bay leaf,cinnamon,cloves and cardamom and stir for few seconds.
4.Add ginger garlic paste and fry for few seconds till raw smell goes away.
5.Add chopped onions and saute well.Add chopped tomato and mix well.
6.Put turmeric powder,red chili powder,Garam masala and coriander powder.Mix well.
7.Cook mixture well for 3-4 minutes will all masala.
8.Add cooked corn kernels into it along with salt.
9.Strain basmati rice and mix well with Cooked Masala.
10.Let it cook for 10minutes on low flame.Once it is cooked nicely,switch off the flame.
11.Garnish with Coriander leaves and serve hot Sweet Corn and Tomato Biryani.