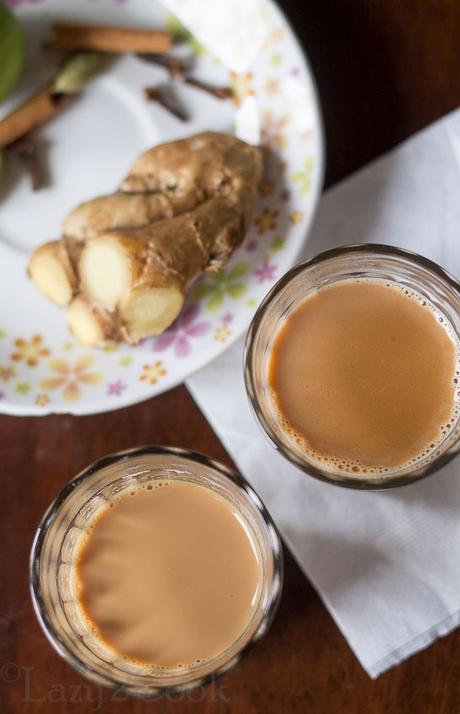 Ginger Tea is adrak chai or adrak wali chai in Hindi.I love ginger Tea and I can not drink Tea without any flavors in that.If I am running short of GInger, I would add lemon or masala or cinnamon in my Tea.I am a great fan of flavored Teas and Coffee as well.Thats why I always prefer Cinnamon Coffee or Cardamom Coffee in my winter days.
Tea is very common beverage in every home of India.Ginger Tea is common flavor which everybody likes.Ginger has lots of Health Benefits and Tea is the most gentle form of consuming ginger.
Ginger (Zingiber officinalis) has a calming and soothing flavour with a touch of a bite to it that helps to keep you alert and calm.
Ginger is also excellent for nausea and for warming you up when you feel cold and is esteemed as a "heating herb".
Ginger is reputed to help ward off colds or improve your recovery time.
To make a good ginger tea, all you need is fresh ginger and filtered water.I like to grate my ginger with grater or zester instead of slicing it because it releases more aroma and flavors. I don't juice my ginger; I keep it simple.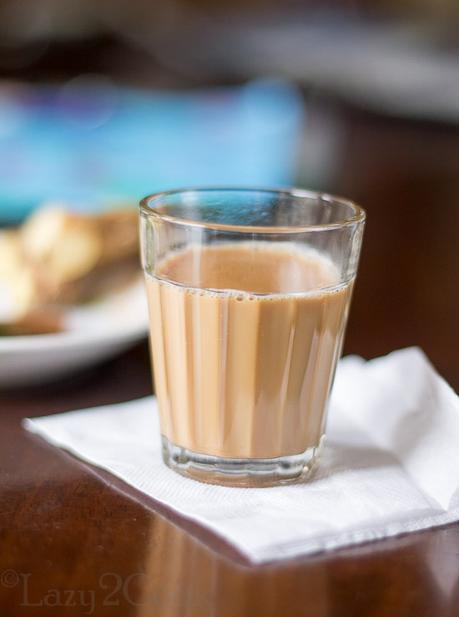 2 cups water
1 1/2 tsp black tea
1 tsp grated ginger
½ cup warm milk
1 1/2 tbsp sugar or Honey

1.In a saucepan or kettle, add grated ginger and water.
2.Boil this water for 5 minutes, so Ginger will release its aroma and juice in water.
3.Add sugar and simmer for 1-2 minutes.
4.Add Tea leaves or Tea powder for about 1 minutes till it gets nice color.
5.Add hot milk and let it boil for another minutes and let the nice Tea Color should come.
6.Strain the hot Tea and Serve Tea with Evening snacks.
Note:If you are using cold milk, let it simmer for more time.And if you want more darkness , add more Tea leaves or Tea powder.