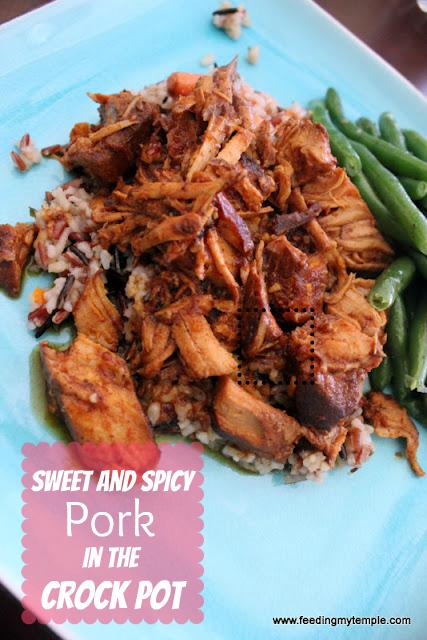 Let's learn about Allison. 
I'm not a big pork fan. Bacon, meh. I'll take it, but after about 2 pieces I'm done. Yes, my mother is crying right now. Its ok, she can have my share of bacon in the world. 
We did, however have a pig growing up. A pet pig. Not a pig for butchering and eating. A pet. Gus. 
He was pretty rad.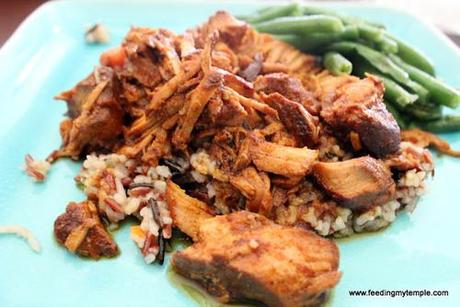 I wasn't much of a pork fan until I played around and made these...in the crock pot. Roll your eyes, but my crock pot is my life saver. 
These chops are the perfect combination of sweet and spicy. As you can see, they come out juicy and tender. Serve over Wild Rice with Sauteed Carrots.