This is a fin twist on my Skinny Chicken Parmesan recipe. I added some new flavor by throwing in some basil with the butter. I also used Panko bread crumbs (which you can find in your baking aisle at the grocery store) for an added crunch.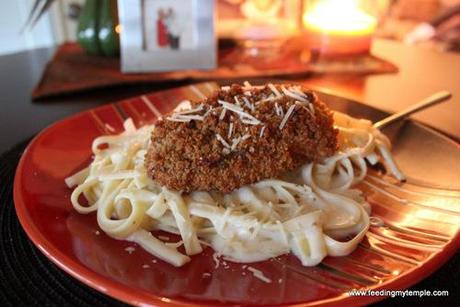 I served this flavorful chicken over a homemade fettuccine alfredo and it was THE perfect combo. This would also be delicious over spaghetti or even with a side of veggies and a big salad,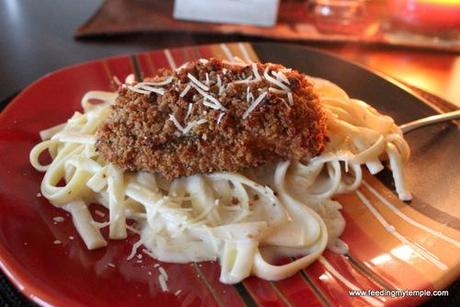 The calorie count is lower than a traditional Italian chicken because the meat is butterflied all the way through. Doing this still offers a generous helping of chicken with half the dent in your intake for the day.