Hasn't it been some time we had Swatch Santa visiting us? Well, he is back today!
This time with some amazing Kryolan Skinliner swatches :D
I was shopping at the Kathiawar Stores recently and happened to spot these beauties in the Kryolan counter.
And it was love at first SWATCH! :)
KRYOLAN SKINLINER
These are skinliners - not just another felt-tip eyeliner!
You can use these as an eyeliner, lip liner, lip stain, temporary tattoo any where on the body. There are shades that look like you have applied mehndi on your hands.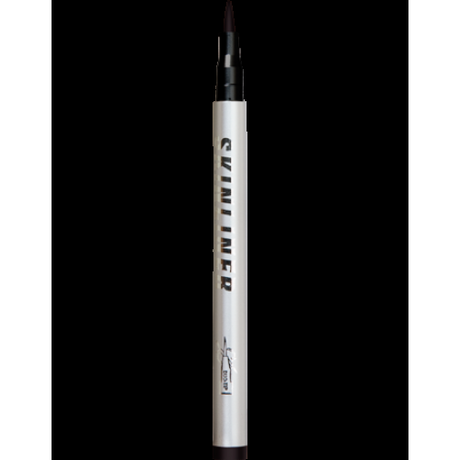 image courtesy - google
More shades available in this range including a pink and orange but I just managed to spot these in the store.
Total love and completely worth it!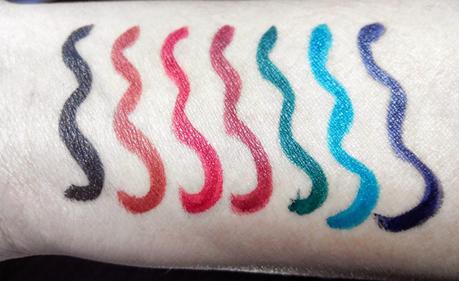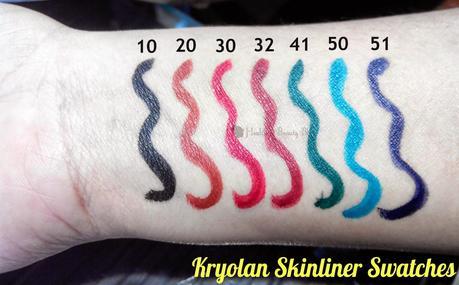 SHADE DETAILS
Amazing shades! I was totally blown off! They are really looooooong staying and smudge-proof too.
The shades are numbered - wish they had some pretty names!
10 - Black (Not the blackest black, still worth it)
20 - Brick Red (A pretty red with little orange in it)
30 - Medium Red (A nice red that would be great a lip liner or for tattoos)
32 - Brown Red (Red with brown undertones, apt for mimicking mehndi)
41 - Emerald Green (A pretty jewel green) (My favorite of all and the hunt for that perfect green ends here!)
50 - Aqua Blue (A bright aqua blue)
51 - Deep blue (A midnight blue shade)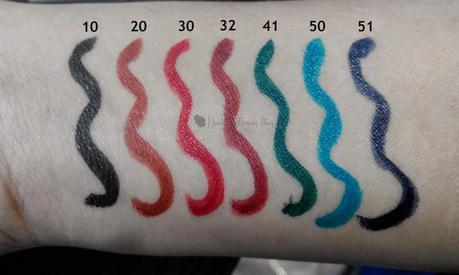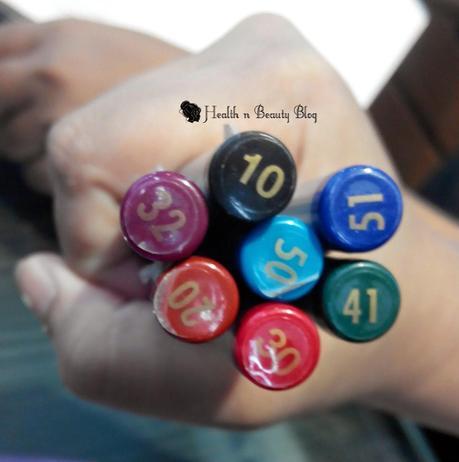 PACKAGING
Kryolan Skinliners are felt-tip pens with a silver body. The shades can be identified with the color code in the bottom of the liners.
PRICE - INR 500 each.
Just go grab few for yourselves! These can give any felt-tipped pen liners a run for their money!