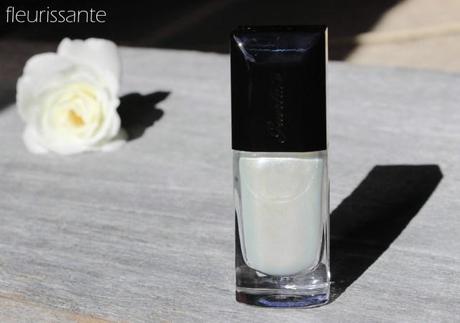 Hello lovelies,
I have nothing but words of praise for Guerlain nail polish. I have bought two shades recently and I'm so pleased with them that I want more.
Star Dust is a limited edition shade for Spring 2014 and I've managed to get it 50% off. It is a beautiful shimmery very light minty colour.
This is the shade which I prefer to wear as a top coat or an accent over a minty blue nail polish. Used on its own, it is pretty sheer. I have used three coats for the swatches and you can still see a nail line.
The formula is slightly thicker than I prefer, but I can work with it. I really love the brush of this nail polish - it is wide and flat, so one stroke is enough to cover my nail. However, I think that persons with smaller and/or narrow nails will find the brush too big.
xoxo Tamara