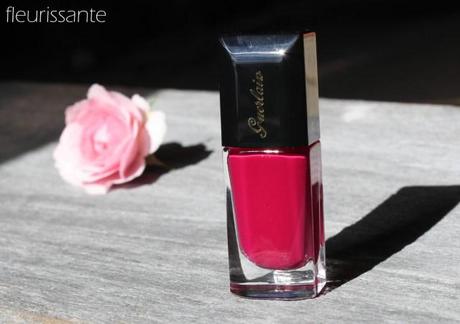 I don't think I can rave enough about Guerlain nail polishes. They are indeed perfect - a nice wide flat brush which polishes your nails in just one swipe and superb pigmentation have persuaded me to take a closer look into the range. The only thing Guerlain's nail polish collection is lacking is a wider selection of colours. While they are nice, the current range is way too boring for my nail polish taste.
Madame Batifole was a part of Guerlain's last year's fall collection and it was a limited edition. The shade is a lovely dark fuchsia pink creme. The colour looks darker in the bottle, but it is very nice on the nails. It is super opaque - only one coat is enough and it dries to a super glossy finish (even without the top coat).
I'm using one coat for the swatches.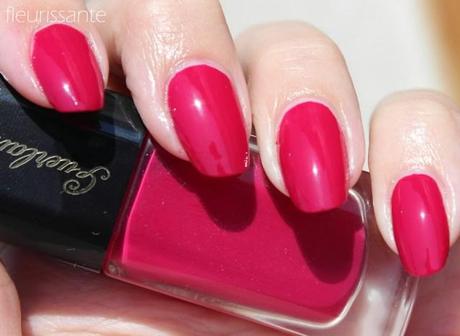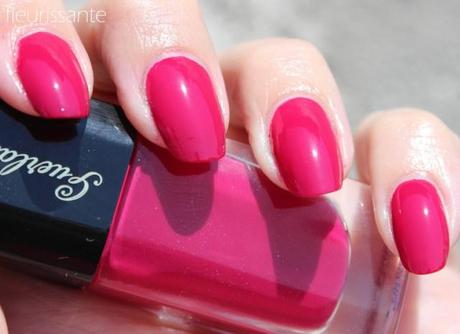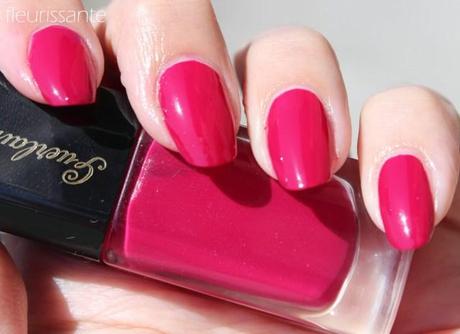 xoxo Tamara